I'm sorry for not perfect english. In time I'll do a good quality translate. If you could not get anything please feel free to contact me in comments. I will answer you as soon as possible.
So it looks like the top panel:

The compressor is located behind the way it is installed capacity of the condensate dripping from the evaporator (this is a big black plastic piece that the compressor).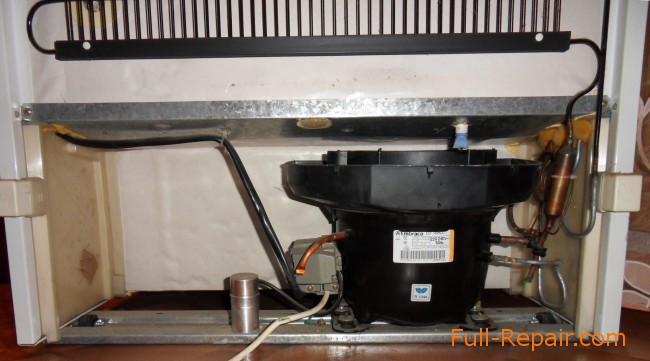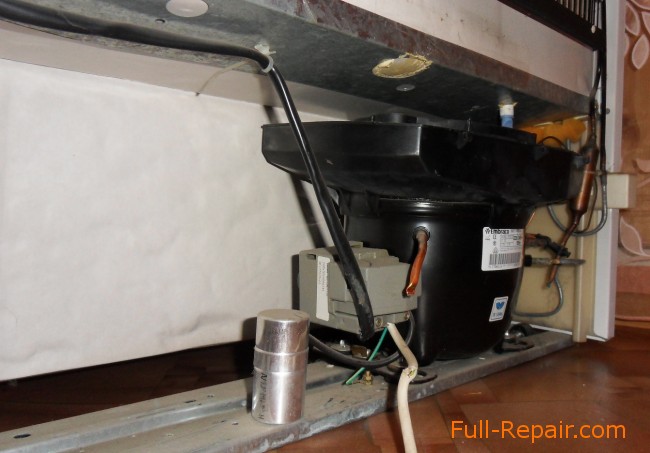 If we remove all the shelves in the lower chamber (cold), and a lower dome light bulb, you will see the following picture: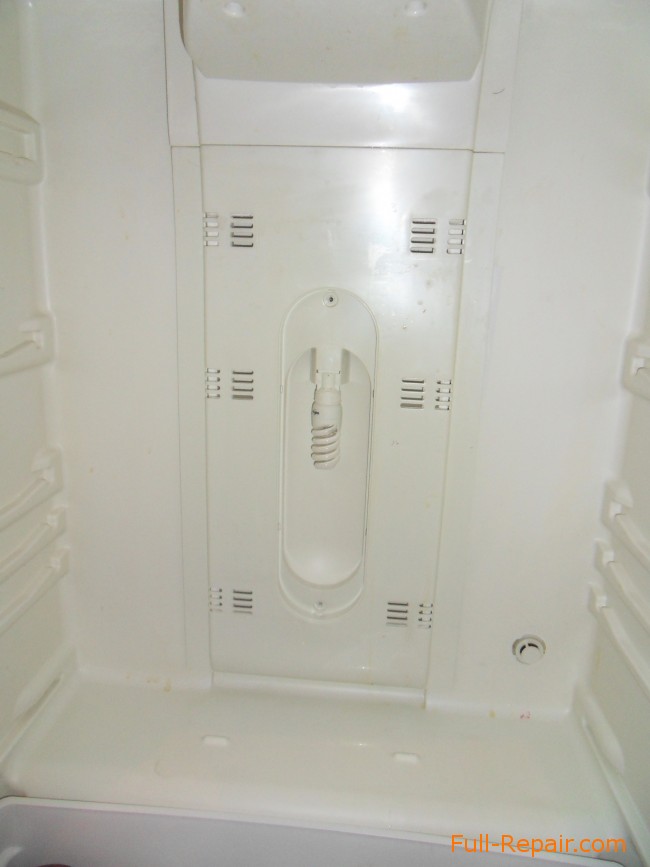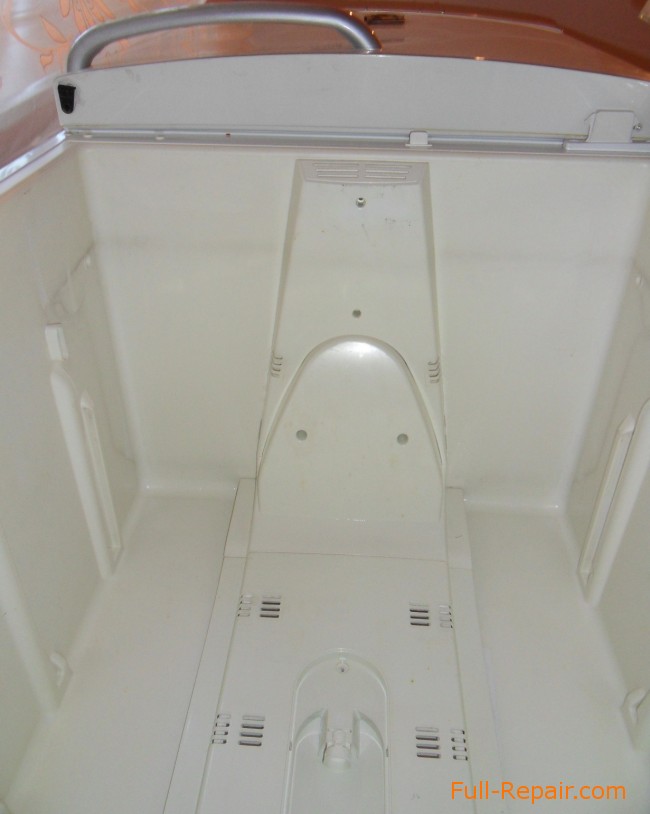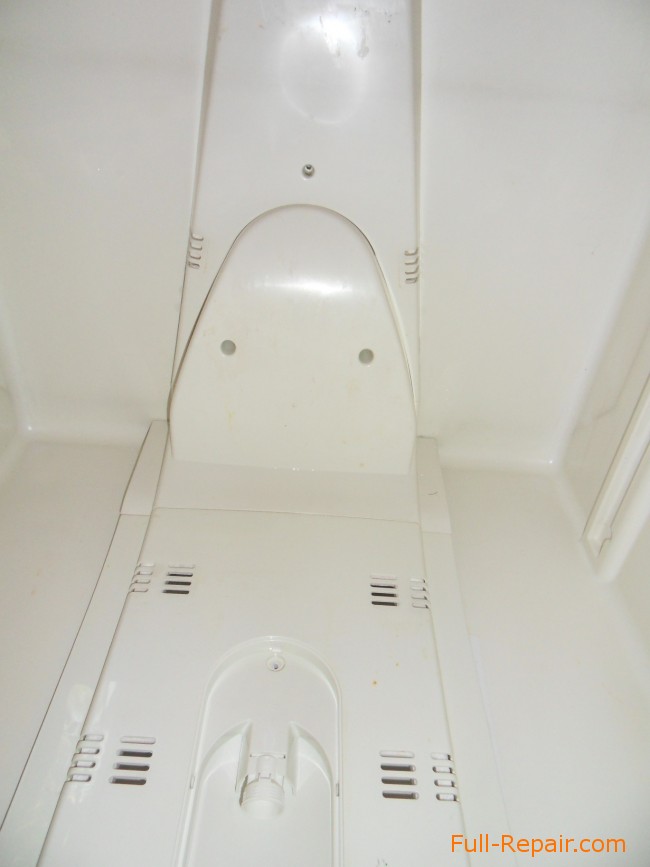 To the fridge was brighter than it is installed energy-saving lamp power of 11 watts. The bulb more power (about 40 watts) can not be set, and in general there is limited to 15 watts.