I'm sorry for not perfect english. In time I'll do a good quality translate. If you could not get anything please feel free to contact me in comments. I will answer you as soon as possible.
To remove the back cover you will need a special screwdriver to form a five-pointed star. Such a great deal on Aliexpress.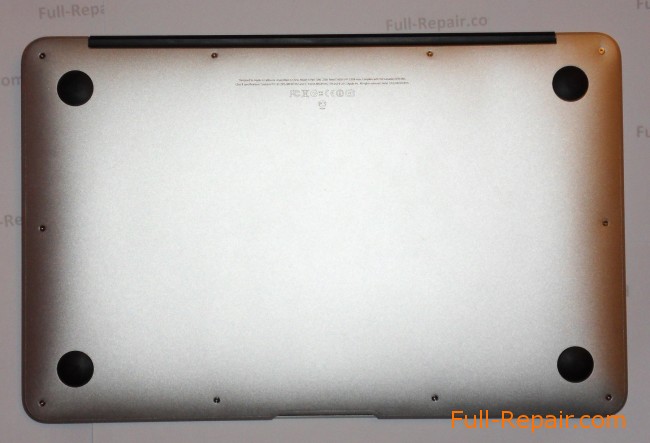 Unscrew the small screws and the cover is easily removed, can see inside.
Of the "computer" inside is not so much a large portion of six energoyacheek. That is why he is able to work relatively long time (hours 2-4).
Some photos a little more close-up: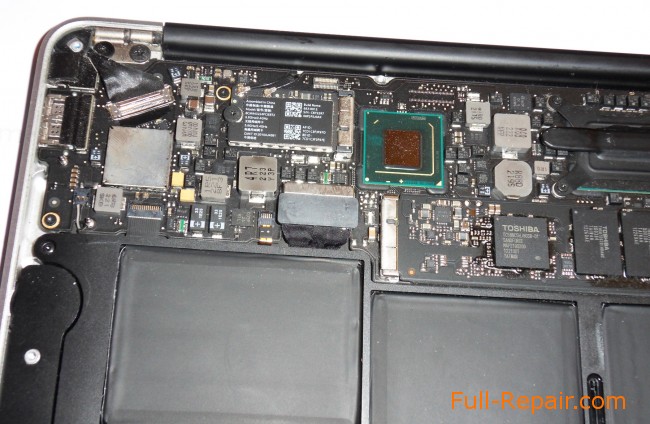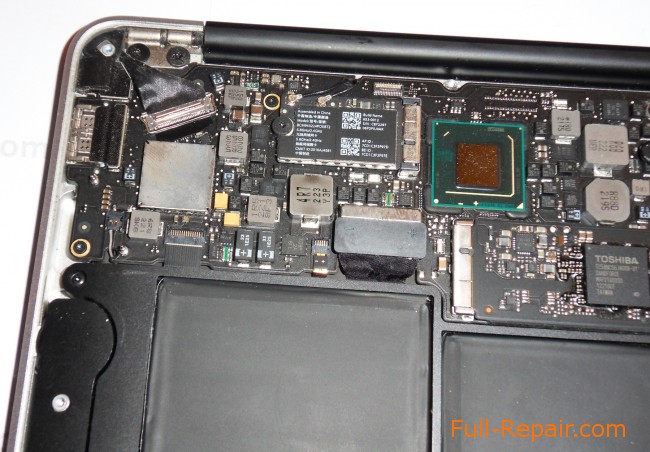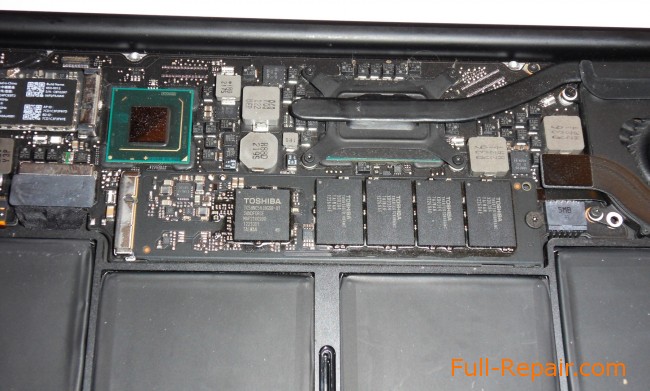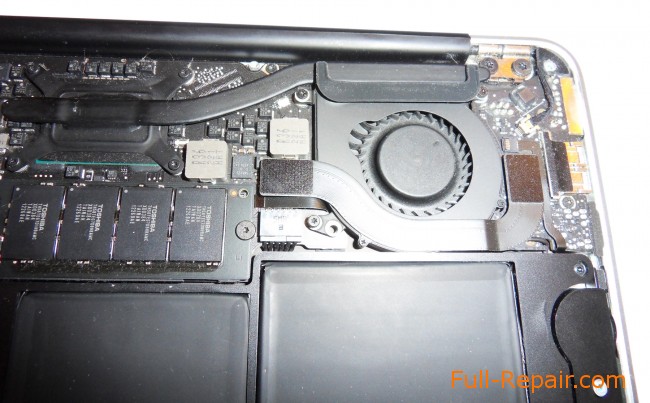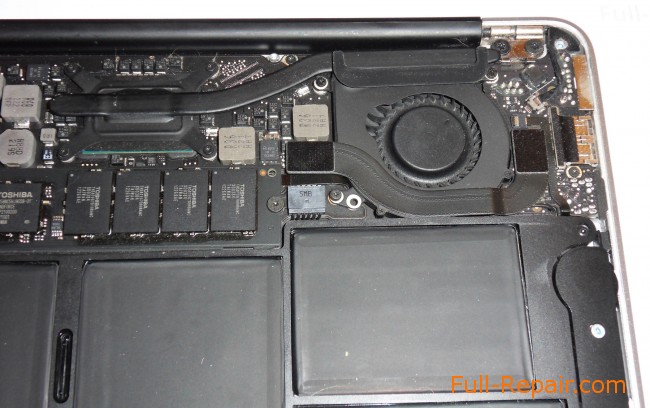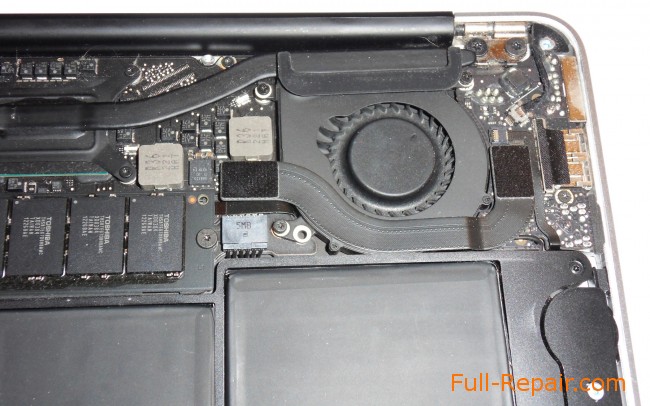 Solid State Drive (SSD) is pulled out basic-need to unscrew the one fixing screw and pull.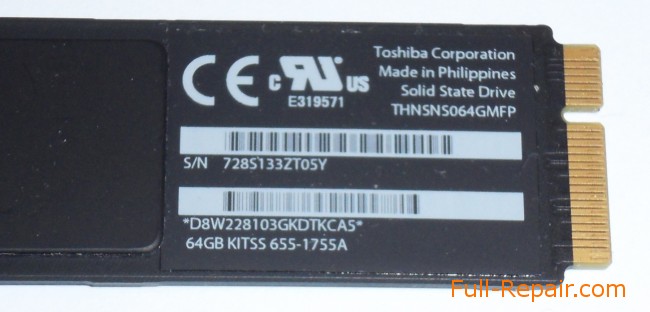 remove the fan
To do this you need to remove the ribbon cable that goes over it, unscrew the three screws and disconnect the fan power cables and adapters (pictured below it departs from the left edge of the fan unit).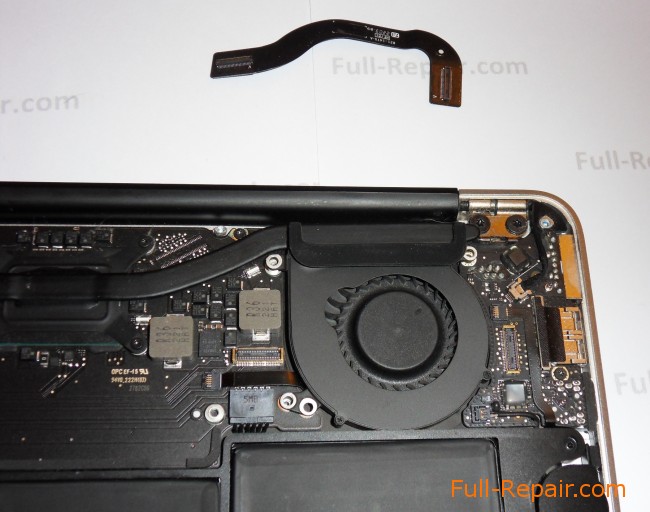 The fan: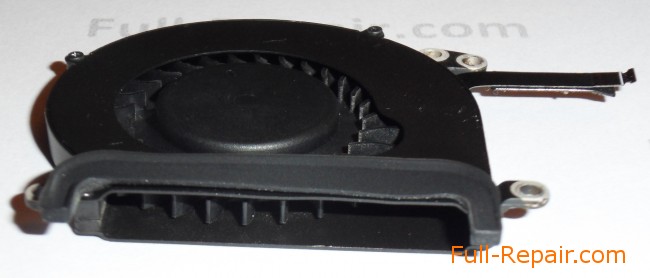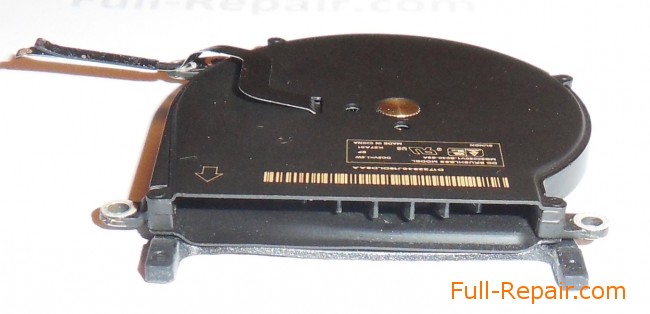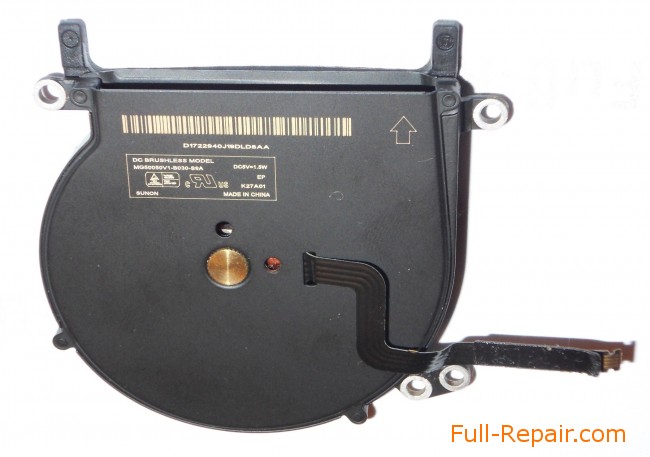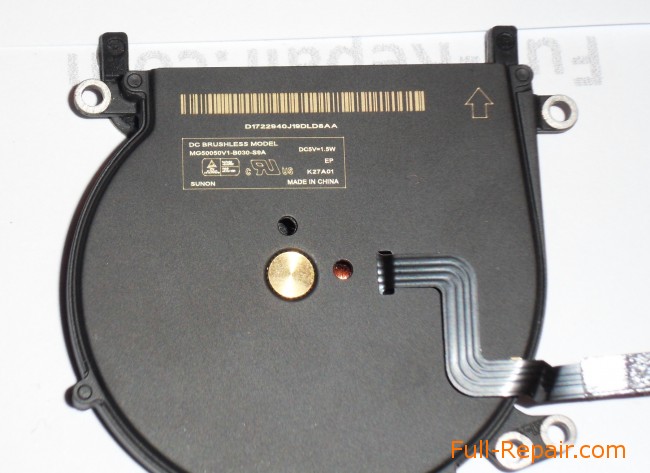 Until all the fault in the fan removed, have not analyzed further.