I'm sorry for not perfect english. In time I'll do a good quality translate. If you could not get anything please feel free to contact me in comments. I will answer you as soon as possible.
After replacement laptop matrix Acer Aspire One was left broken and we will see what it is made-analyze the matrix completely.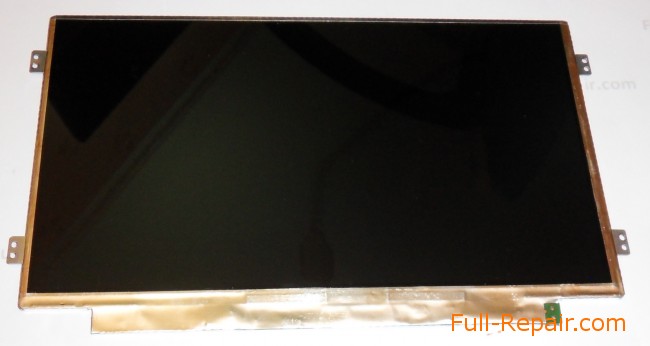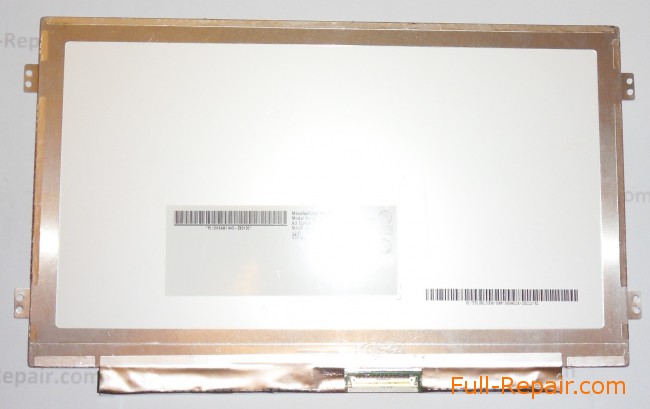 Come off while retaining the foil around the edges.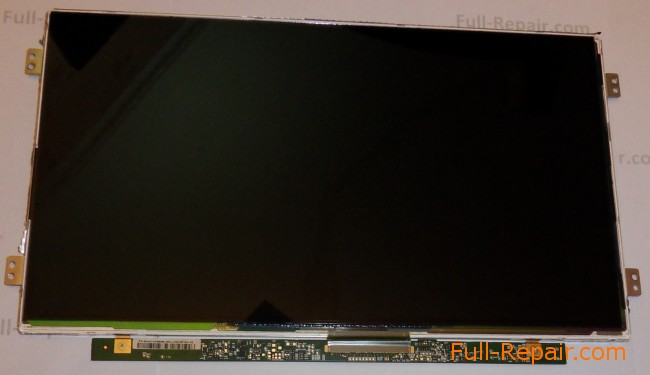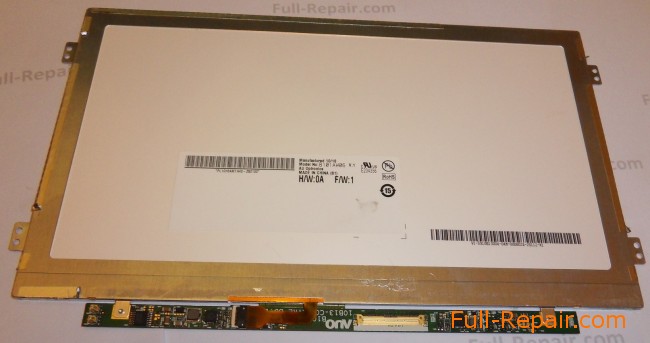 Pull out the very matrix of the LCD from the case.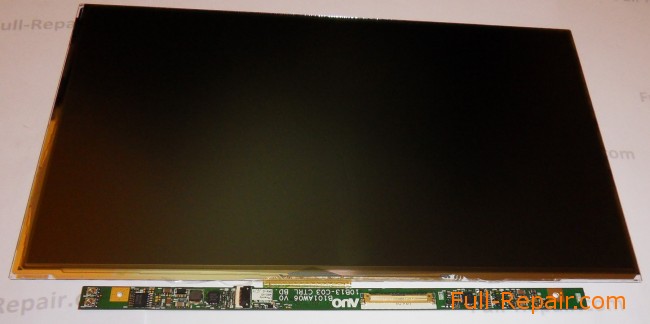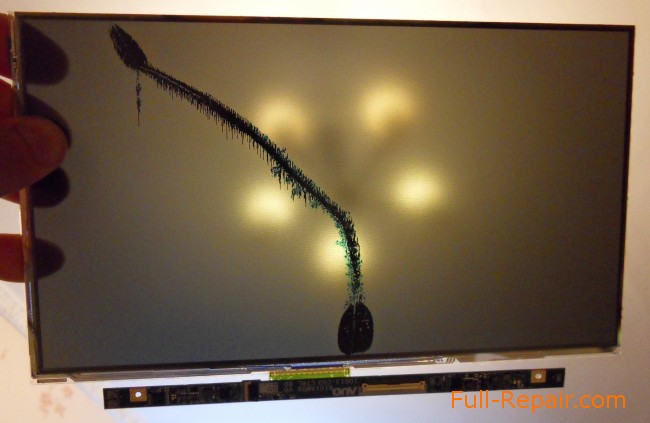 The remaining case: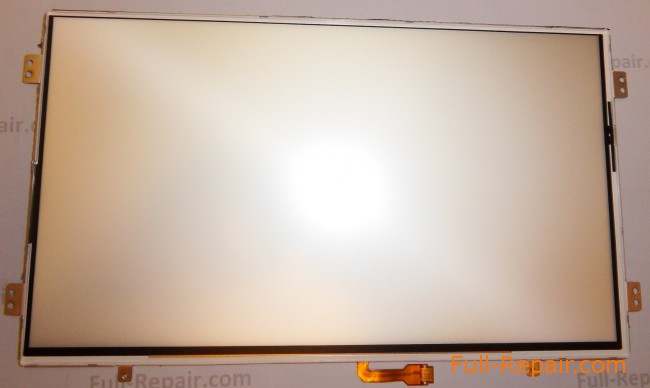 In the lower part of the housing is a series of LEDs.




For a uniform dispersion of light from the bottom of a multi-layer diffuser: transparent layer with scattering risks, two films of birefringence and a matte film.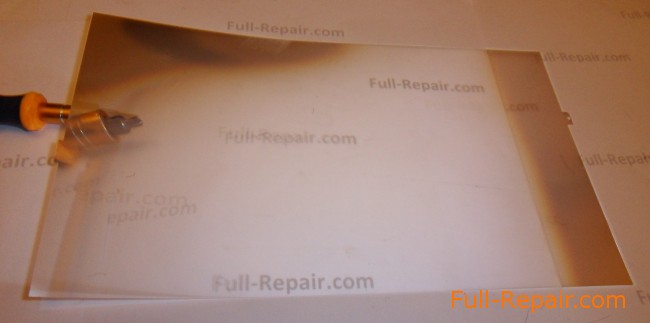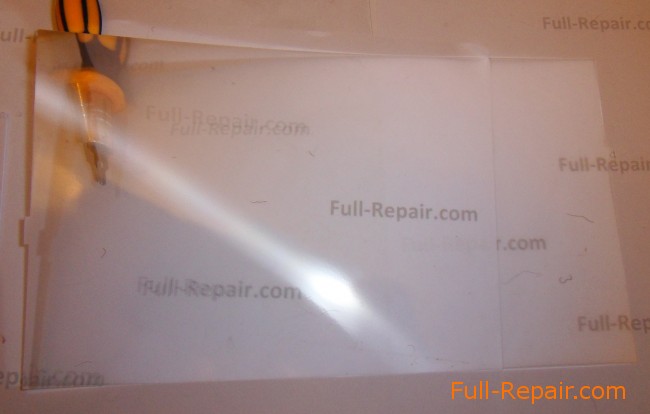 We now examine the screen itself, it consists of four layers: the two inner layers of glass and two outer plastic. Between the panes themselves are "liquid crystals", and the external film-polarizers. Divide them.
The inner panels: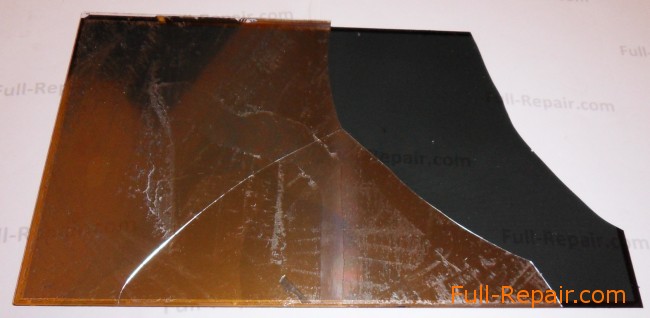 Film-polarizers: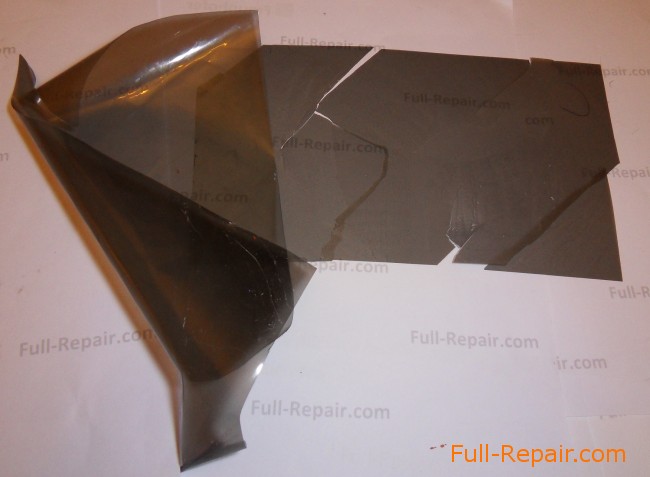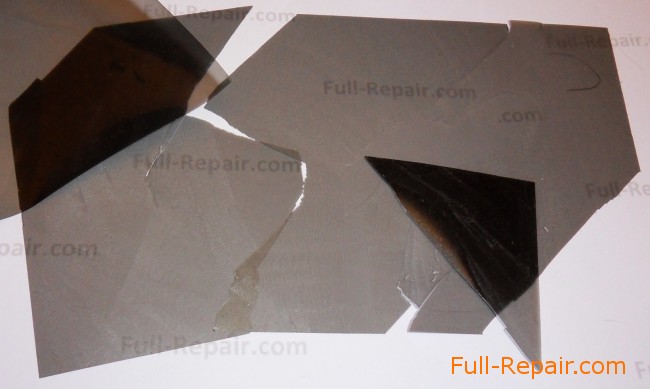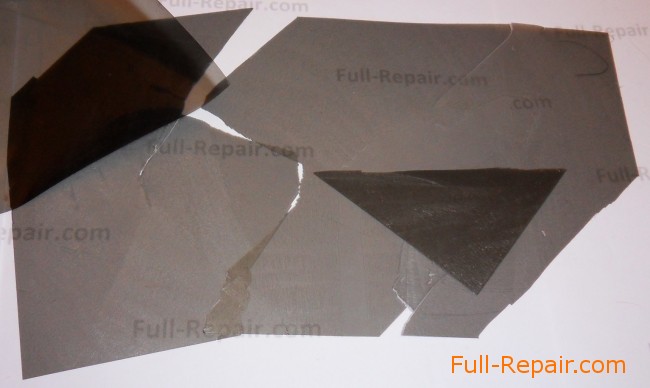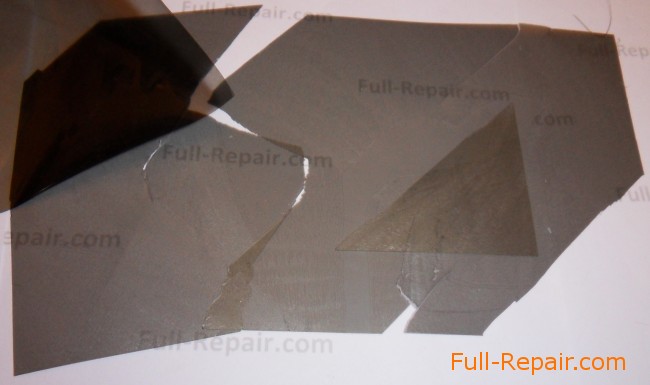 Two crossed polarizers extending completely block the light, and if the polarization axis arranged in parallel, they will miss the entire light. This effect can be seen in the photos above on the triangular corner, which lies at different angles.