I'm sorry for not perfect english. In time I'll do a good quality translate. If you could not get anything please feel free to contact me in comments. I will answer you as soon as possible.
Install the cylinder head-the final stage of repair of the engine.
Install the turbine, fasten the exhaust manifold
Before installation, remove the head of the remaining oil and other fluids that may be in the place of installation mounting screws. You can rag on a thin screwdriver, you can come up with the recovery unit ... The main thing-to drain so that when tightening the screws all the liquid from reaching the surface of contact of the cylinder head of the engine block and the cylinder head gasket. It is also necessary to thoroughly clean the surface of the cylinder. Be Only a sleek metal.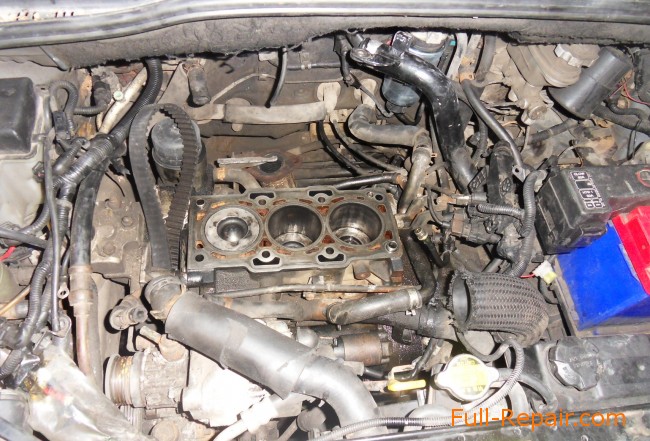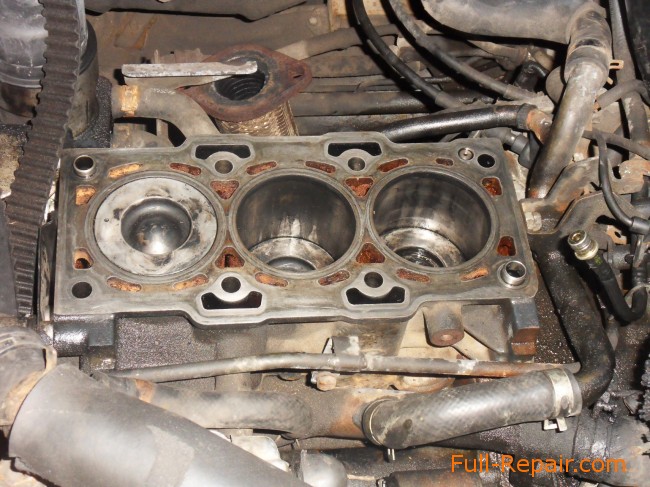 Put the gasket on the cylinder block, cylinder head put into place and check whether anything is not forgotten.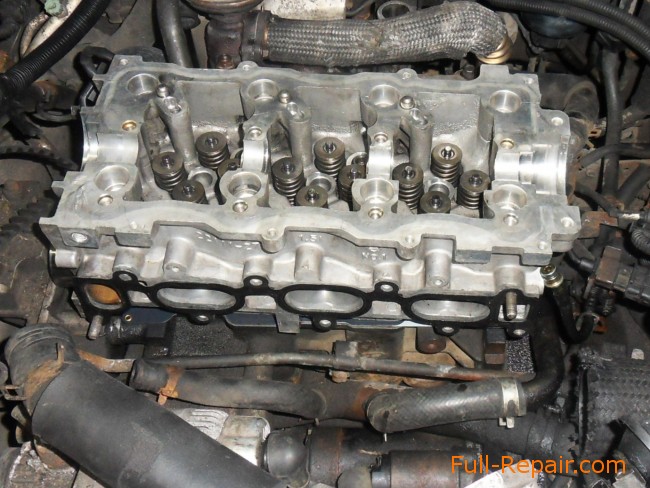 Fasten the intake manifold. It's easier than after bolting the cylinder head.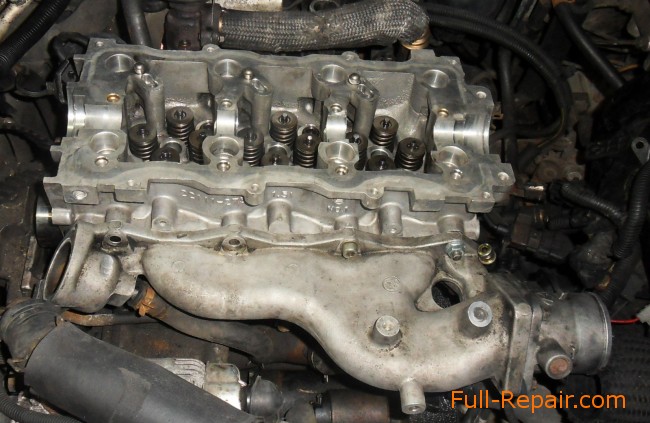 Insert the new screws. Always new! They are disposable and stretched. If you use the old screws can occur depressurization of the combustion chamber, and that is bad.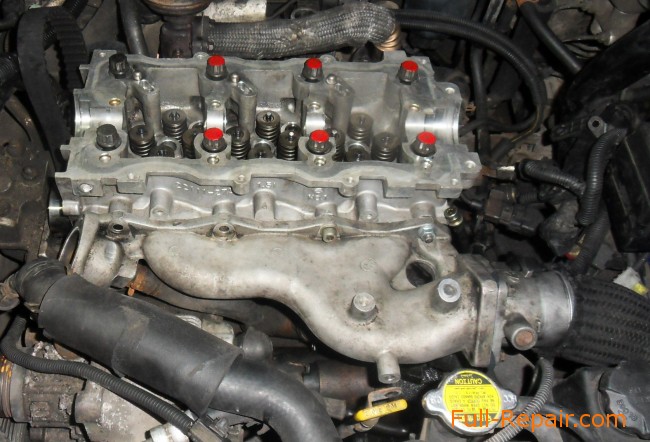 Spirals in 3 doses: tighten to 20 nm at 120 ° dovorachivat and dovorachivat at 90 °. Source: manual complete with cylinder head gasket from the company Victor Reinz.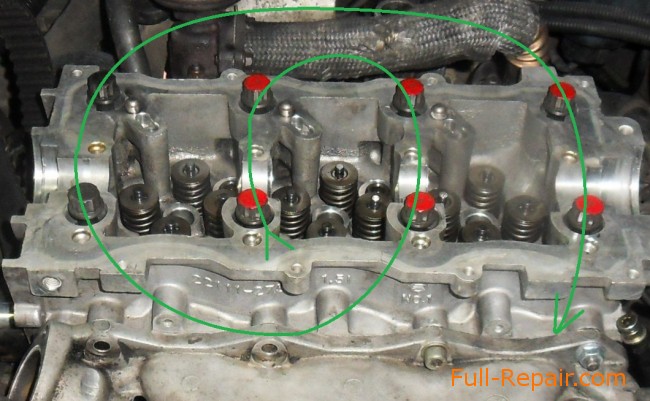 Cylinder head installed, you can begin to further build the engine.
Set the hydraulic lifters.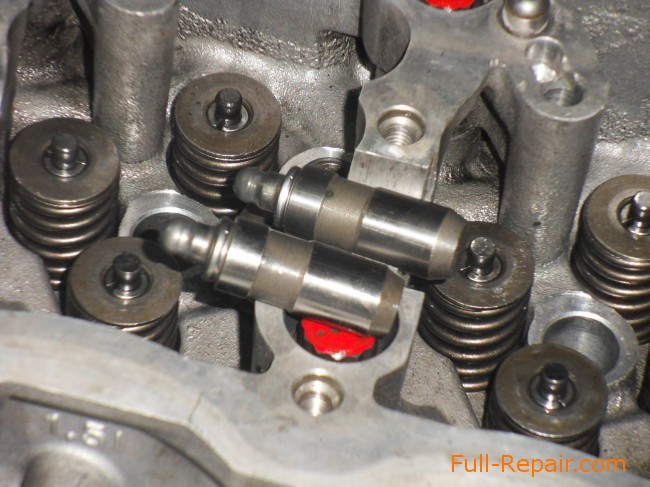 Will put the valve caps.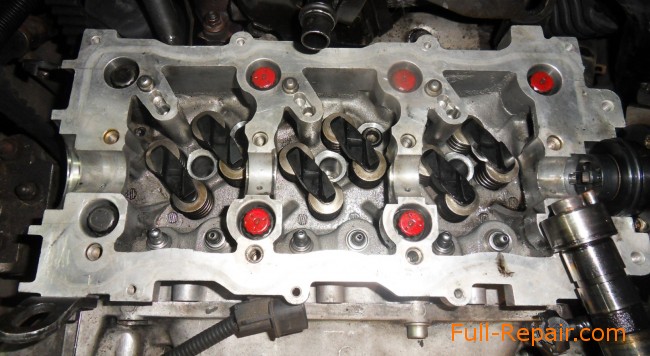 Set the rocker arms and camshaft.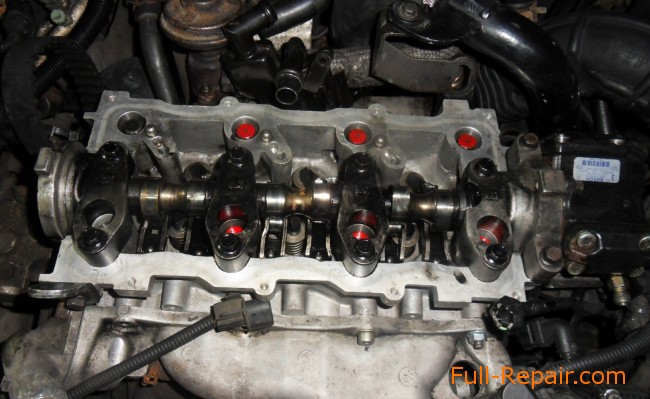 And looks like the nozzle attachment, which is hidden from the view of the valve cover.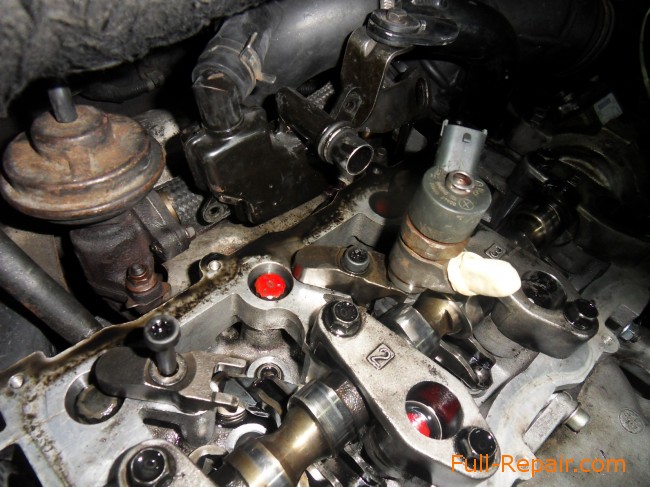 Cars, which used the same engine (1.5 CRDI D3EA, 3 cylinder) and the same cylinder head:
HYUNDAI Accent
HYUNDAI Getz
HYUNDAI Matrix
Cars, which used the same engine (2.0 CRDI D4EA, 4 cylinders)
HYUNDAI SANTA FE
HYUNDAI TRAJET
HYUNDAI TUCSON
KIA CERATO
KIA SPORTAGE