To remove the upper engine mount to unscrew the metal piece, on which rests the engine.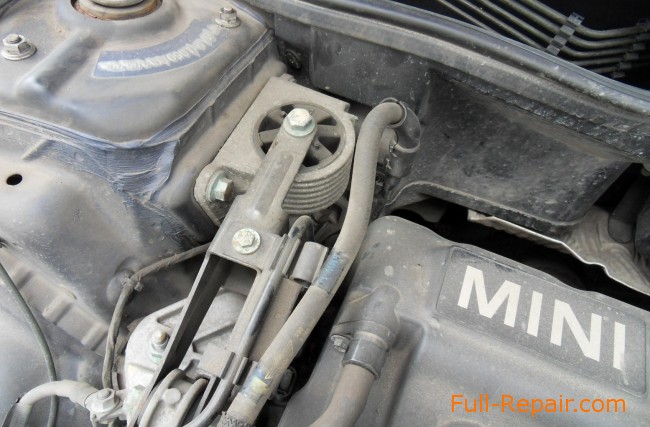 But first remove the fuel hose and the plastic holder.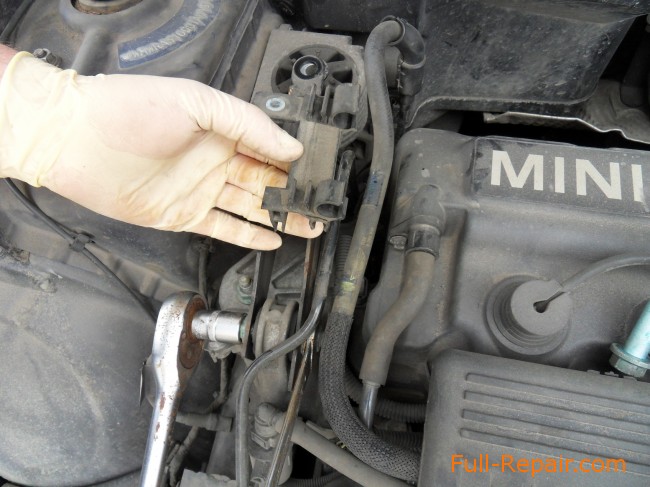 Remove the screw that part is fixed to the engine and a Cushion. Remove it.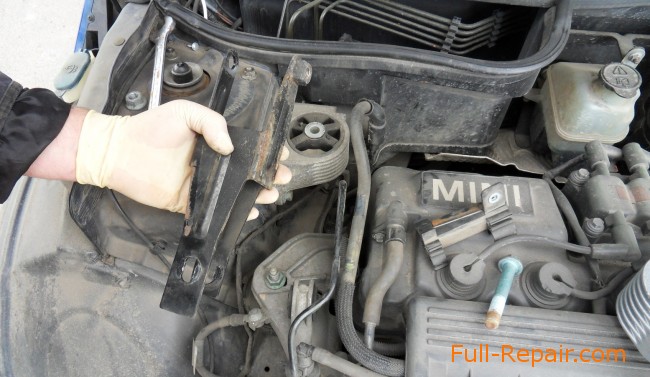 Now Remove the three screws that secure the cushion to the housing and replace the Cushion.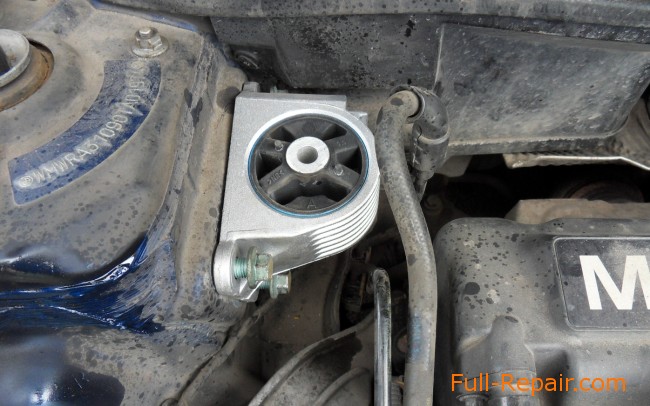 To fasten in place that detail that connects the engine to the Cushion and collect other details that we spun and shot.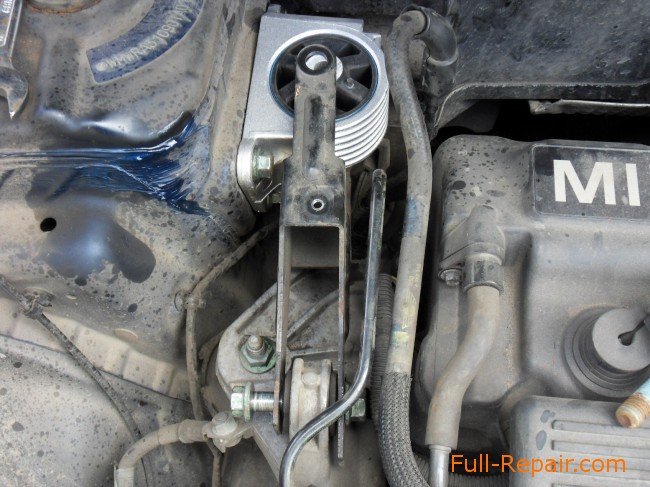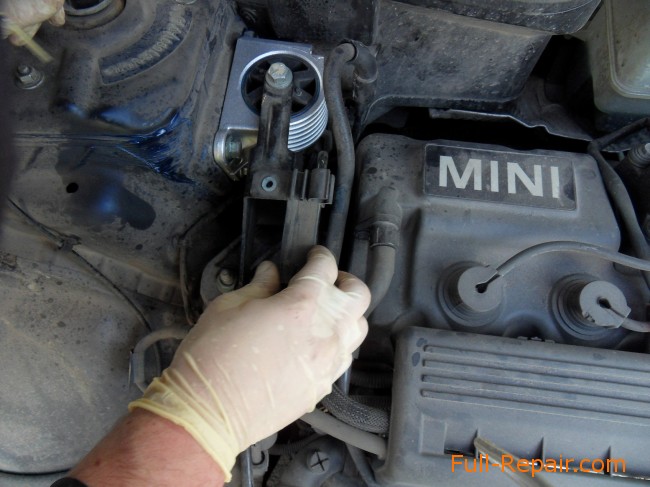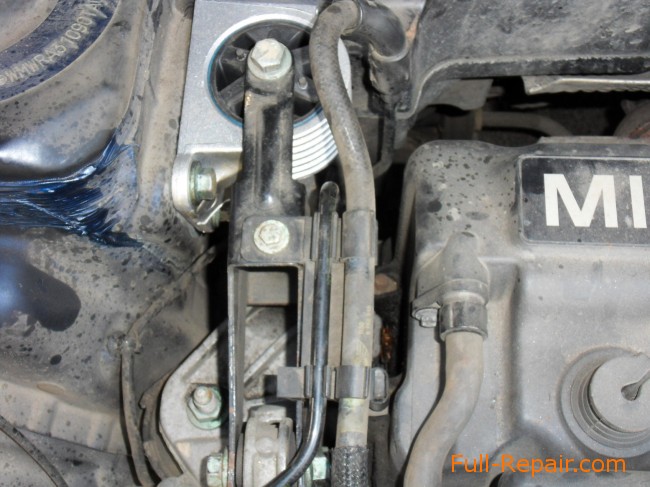 The process is not difficult and takes little time.
The very reason for change: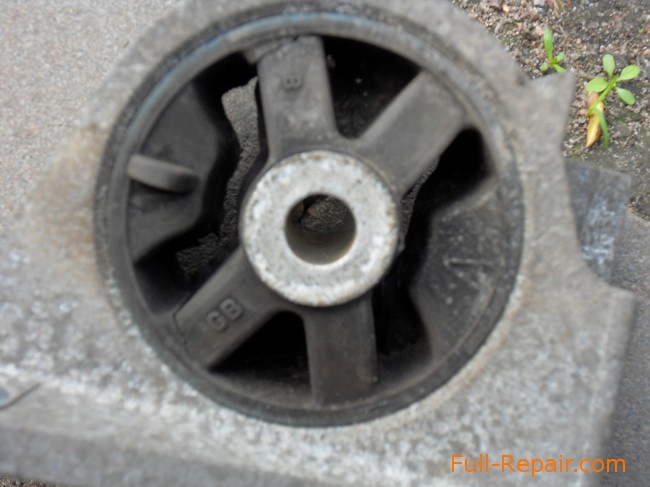 Two of the four rubber mounting torn, so the Cushion replaced.