I'm sorry for not perfect english. In time I'll do a good quality translate. If you could not get anything please feel free to contact me in comments. I will answer you as soon as possible.
I'll show you an example of iron Bosch. Over time, the operation of the ironing equipment stops working stripping button. Push her, she is forced (with notable resistance), and the steam from the soleplate is not. Well, let's find out the cause and fix it.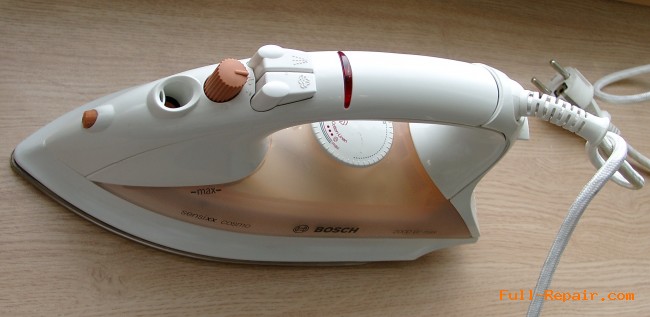 Analysis iron
Unscrew the screw back: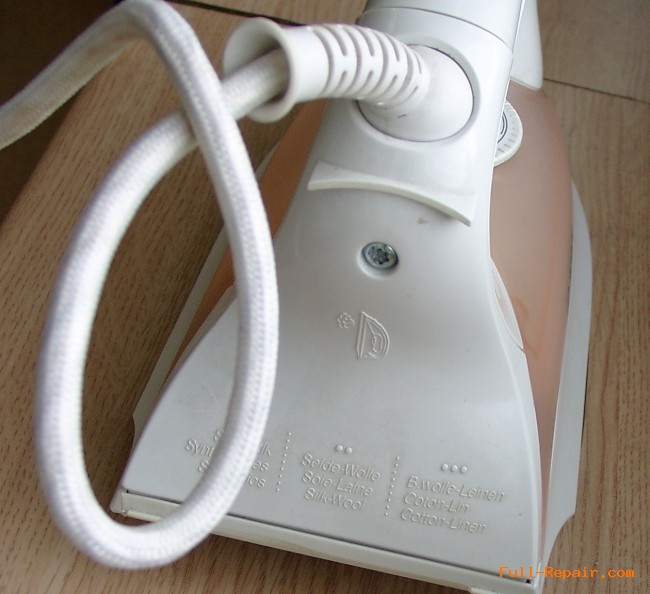 Remove the back socket: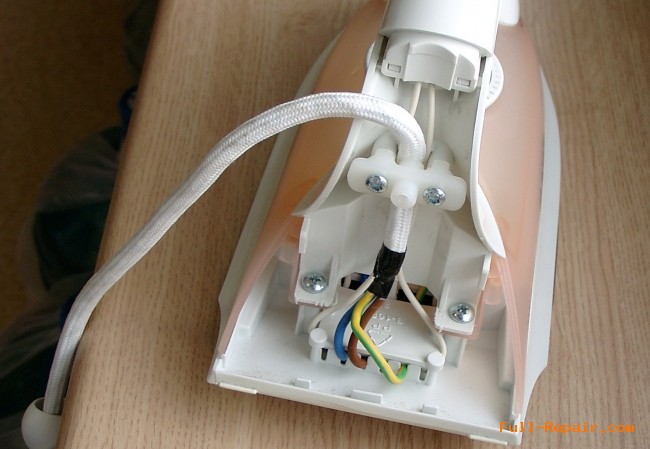 Remove the two buttons at the top (they are no fixed just pulled together, anything can be neatly podkovyrnut), unscrew the screw that is under the buttons, then remove the top bar: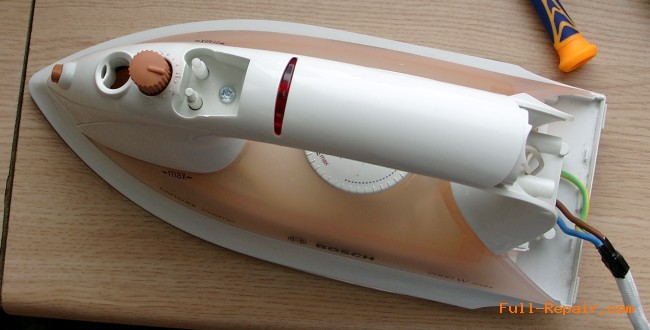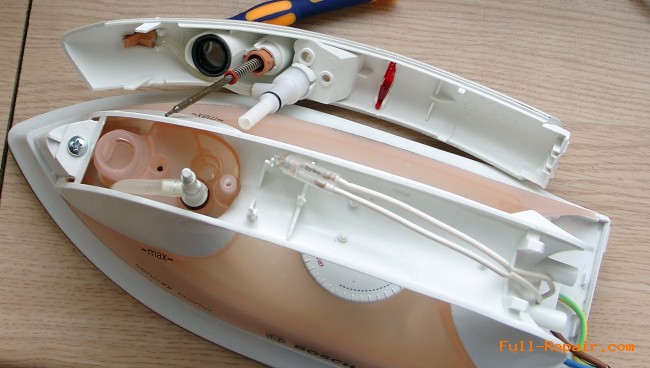 Now we have access to two pumps - one supplies water to the spray gun (right) and the other (left) to the bottom of the sole, just for steaming.
Fault close
For convenience, we remove the entire top rail to handle: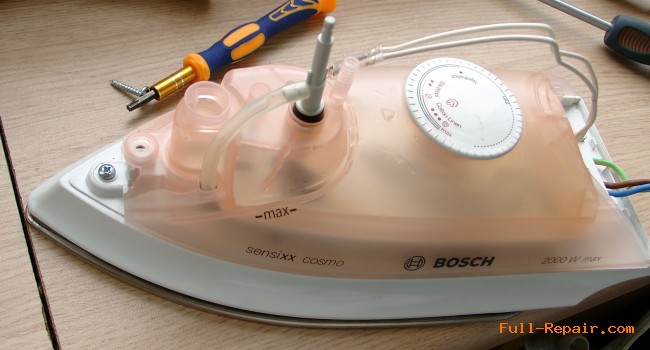 Otparivatelny take out the pump, inspect it - it in a raid, and it did not work because due to scale or even any deposits ball stuck to the bottom of the exhaust valve, which means that when you click on the water could not get out of the intermediate chamber. The ball is squeezed inside. With a little effort, he gives in and the valve repaired.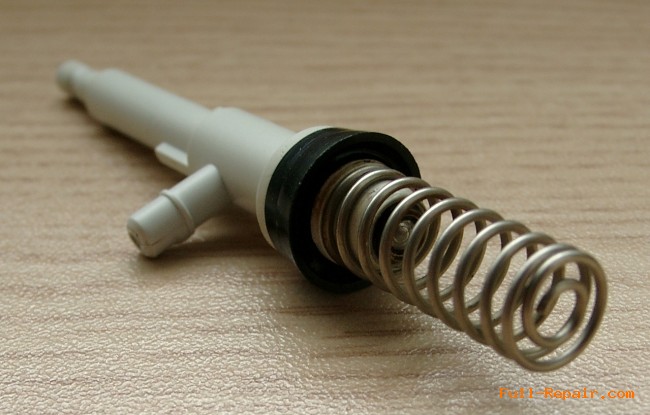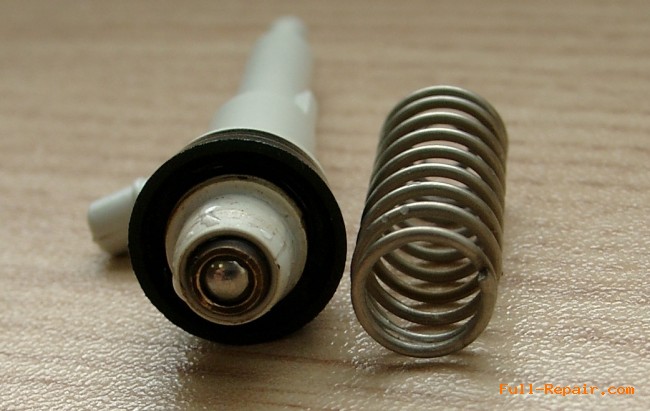 In the photo below to see the bottom of the intermediate chamber inlet ball valve.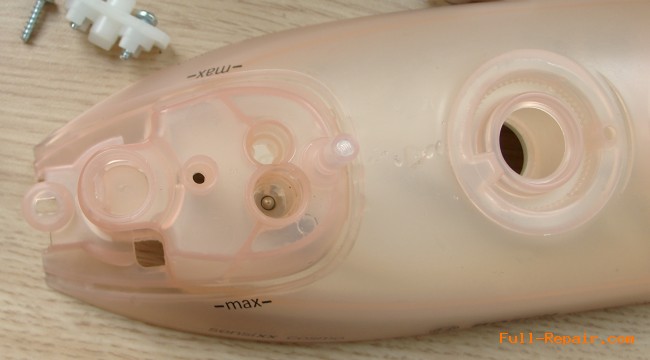 If you wish, you can make out the iron a little more, maybe something clean or just explore. The main thing to remember or record a sequence of actions and the installation screws, screws and other fasteners.
It remains to replace the valve stripping adjustment of the distribution of water for steaming, spray valve, replace the cover, tighten the screws, put the button. In general, all assemble, pour water and check how can iron to steam.