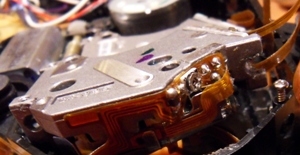 I'm sorry for not perfect english. In time I'll do a good quality translate. If you could not get anything please feel free to contact me in comments. I will answer you as soon as possible.
These days, there is probably not one person who did not have a mobile device (phone, player or camera). And as most of us do any of this broke. Often failure can be eliminated in the home and in the short term. Take advantage of our repair.
Mobile technology makes our lives more mobile and it should be OK!