Consider the example of flash-player Kingston. While manipulating the headphone jack sound is lost, then show up. It is obvious that extends around the contact. To begin to connect other headphones and make sure that it is not in them, and therefore in the player.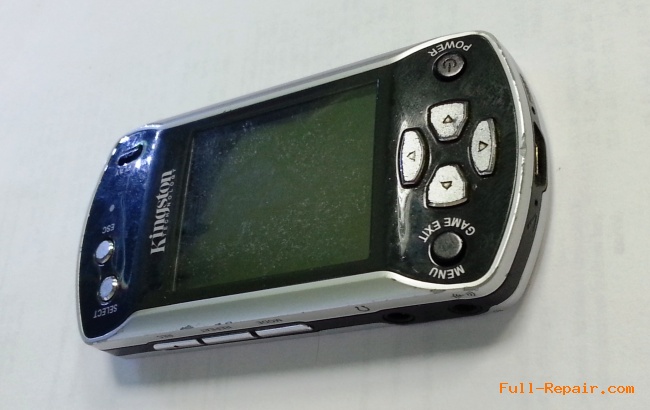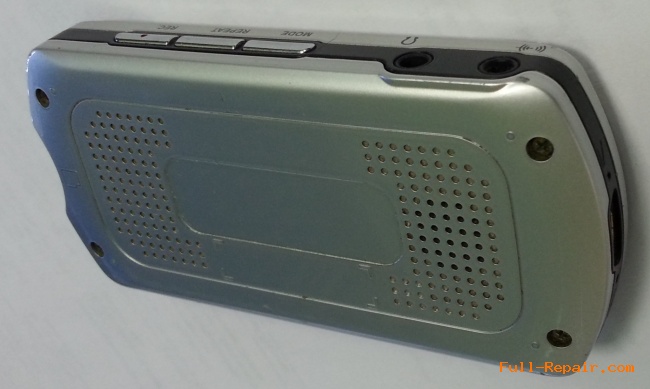 Let's open the player
Unscrew the 4 small screws on the back cover and remove the rear cover.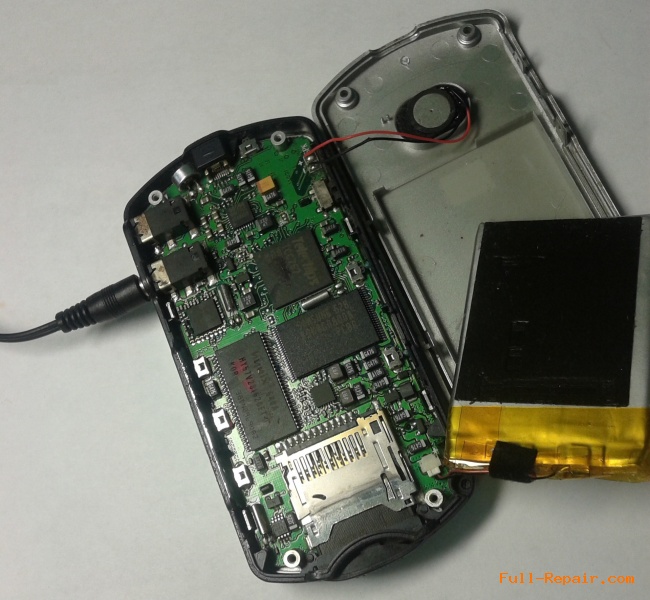 Better to remove the battery to completely disconnect the device. Now, look at the connector for headphones and solder it. And what do we see? ration of extreme exposure cracked, not much, but for the periodic loss of sound is enough.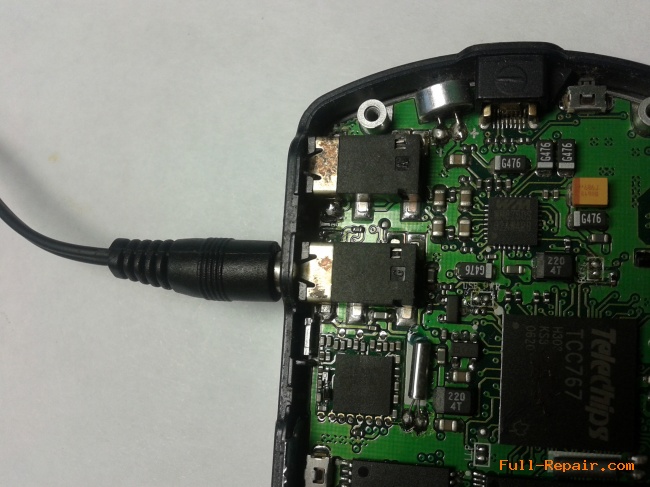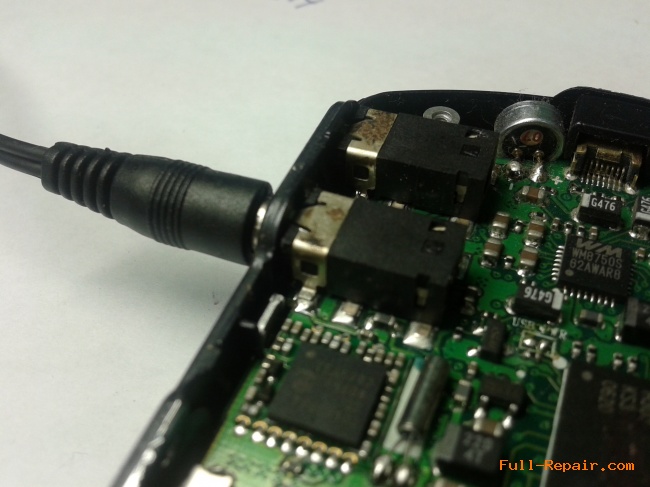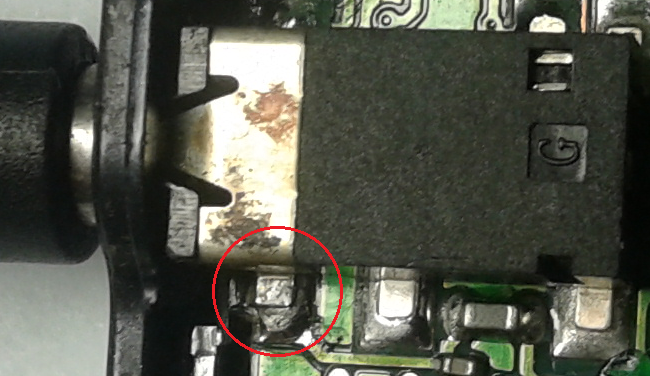 troubleshoot
It's simple! On the soldering put a small, very small piece of rosin and warm up the place a soldering iron. Solder melts, reliable contact is restored.
Verifying and assembly
Connect the battery and closing the lid does not turn on the player, connect the earphones and listen ... the sound is. Now, continuing to listen, move the headphone jack. Not too strong and not too weak, within reasonable limits, for example, it can move lying in the pocket. If the sound is OK, then collect the player, turn the screw and you're done. If the sound continues to disappear, it will not prevent the same way the rest of solder pin connectors for headphones.