I'm sorry for not perfect english. In time I'll do a good quality translate. If you could not get anything please feel free to contact me in comments. I will answer you as soon as possible.
Let us examine the Chinese 7-inch Tablet PC Colorfly G708.
So it looks like the front: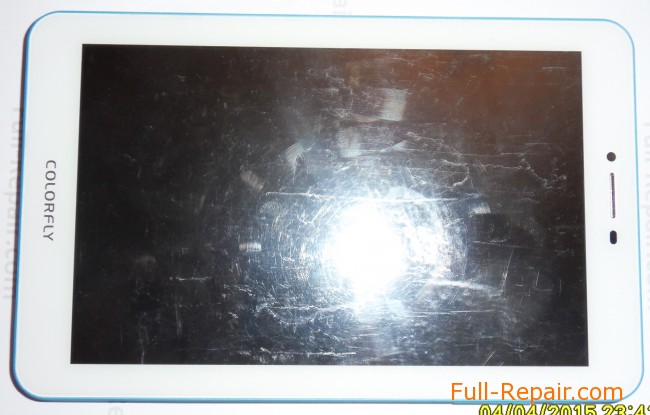 Back view: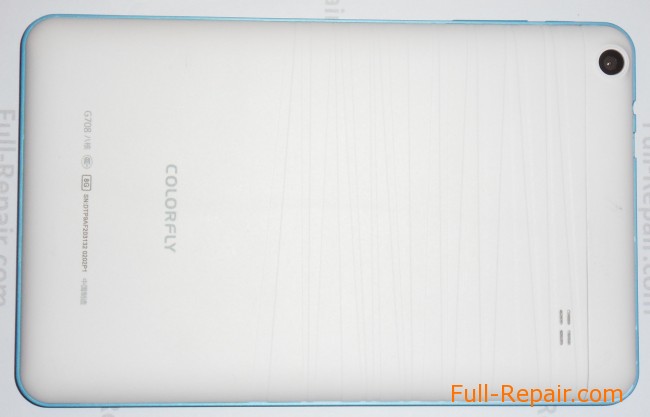 Remove the rear upper end cap. She podkovyrivaetsya and removed. Under it we see a connector for MicroSIM-card, as well as a card MicroSD.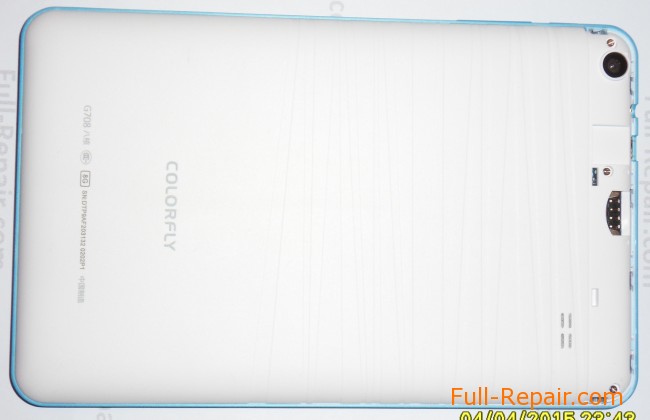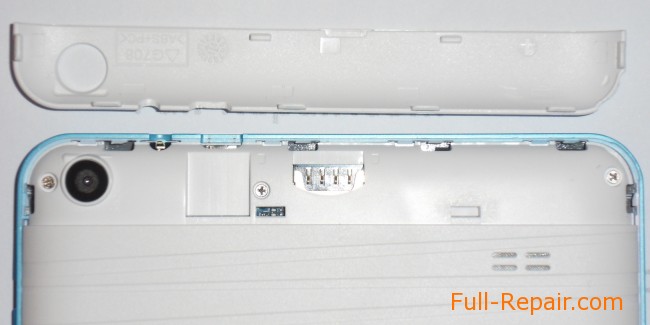 Just below this cap, we see three screw that hold the rear main cap. Unscrew them and the same podkovyrivaniem will remove the entire back cover.
Under the hood we will see a lot of different viscera: the motherboard, battery, camera modules, antenna GPS (top photo-right) Antenna GSM (bottom photo-left). The wiring to the microphone, vibrator and dynamics.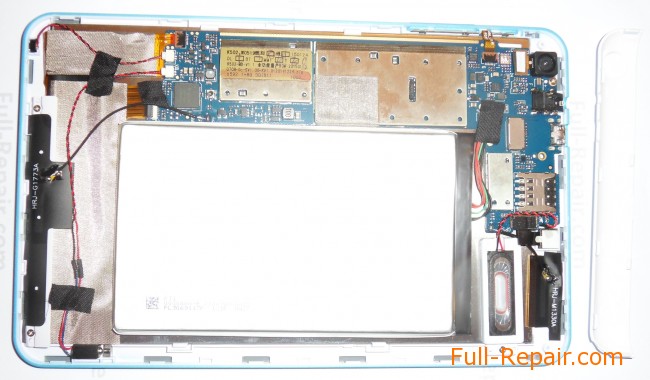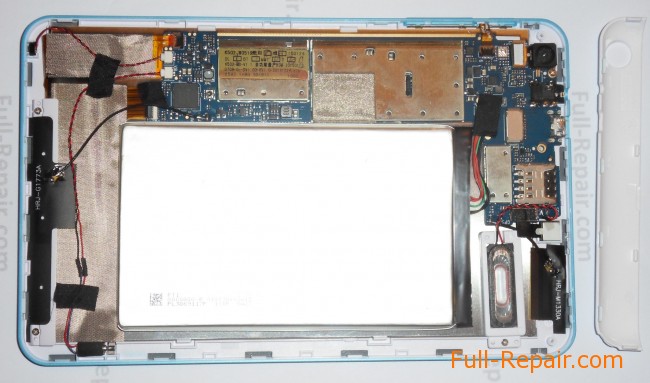 The stated capacity of the battery-3000 mAh, among the inscriptions on the battery so you can see the same kind of number "3000". It's just some three thousand, not the fact that this number refers to the capacity, but judging by the test users (here and in Russian here) capacity stated is true.

Close-up battery: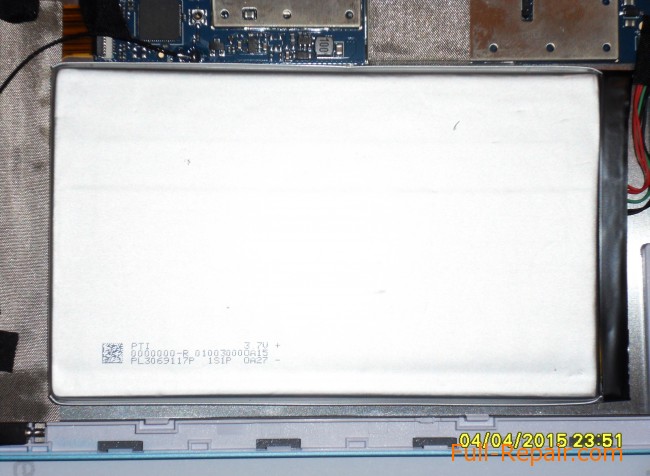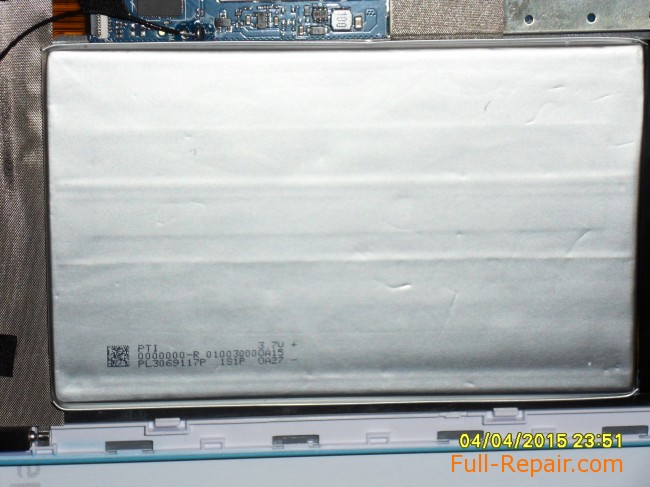 Yes, the article would be right to be called "How to remove the back cover Colorfly G708», but was in no mood to delve far into it ...
Dear readers, if you want to see further disassembly-please write in the comments. 5 will be willing to-to make further disassembly of the device.