Accidentally I saw in toys gun from the game console Dendy. It is always interesting was what was inside, now I know, and I share with readers.
It rests on the four screws. Unscrew and open the housing.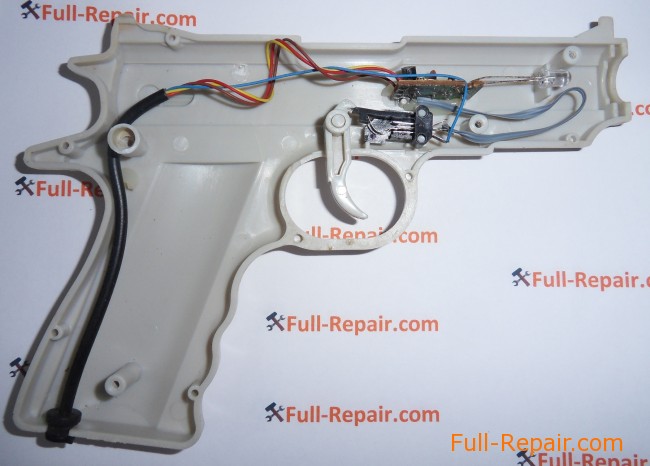 Behind the lens is a photodiode in the usual case (a very popular housing for the five millimeter LEDs).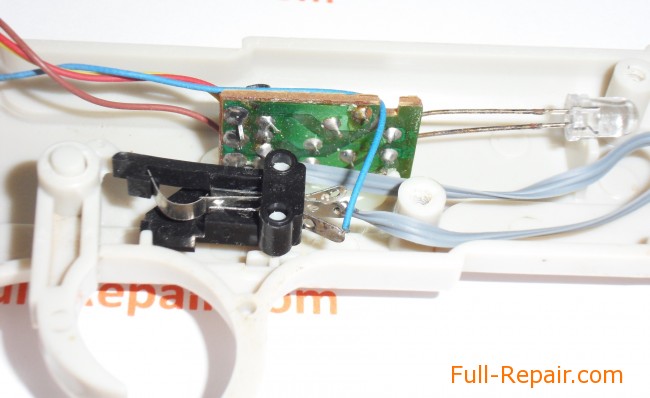 Then there is a small circuit. "Trigger" includes it. If the photodiode "see" white box (label) on the screen, and the amplifier will "see" it means the game hit the target.
The scheme did not take out on a detailed photograph. Objectives copy was not, the goal was to find out how these internal look.