I'm sorry for not perfect english. In time I'll do a good quality translate. If you could not get anything please feel free to contact me in comments. I will answer you as soon as possible.
It looks like a small portable Peltier cooler.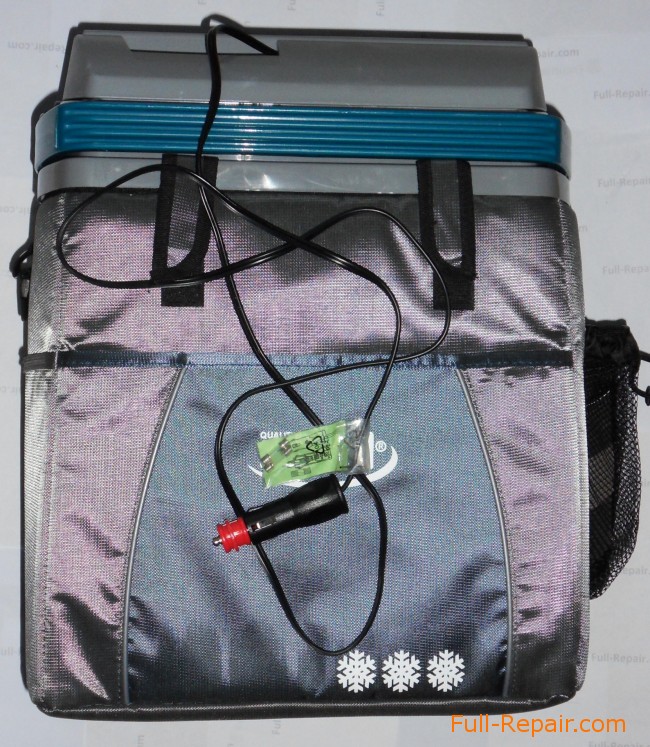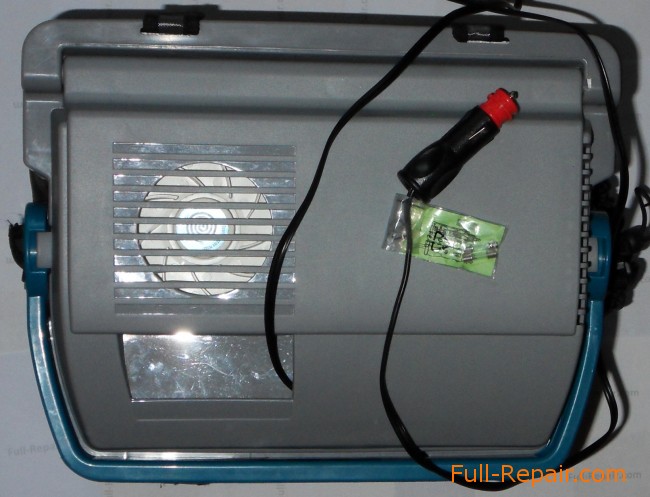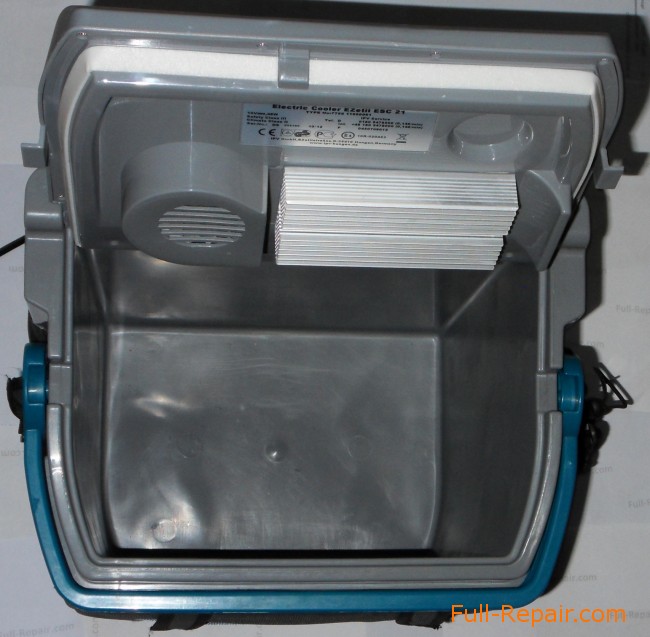 It is powered by 12 volts and has a connector for connection to the vehicle's cigarette lighter. Power Consumption: 48 Watts. At home, you can connect from your computer. For example, in the case of domestic refrigerator defrost.
The fun is in the top cover, but only one.
Cover, top view.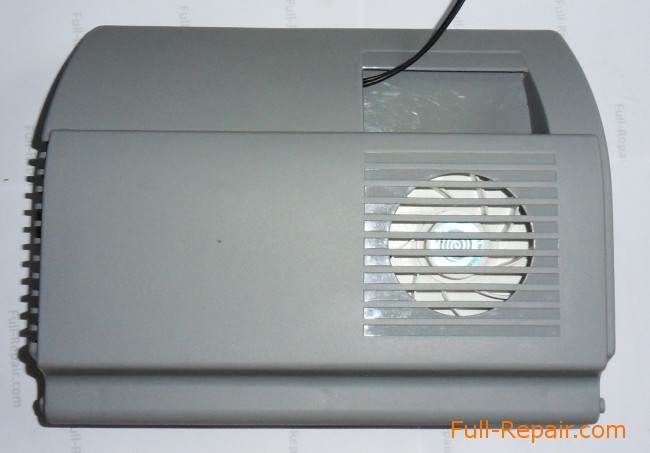 Cap bottom view.
Remove the two screws that hold the radiator and remove it.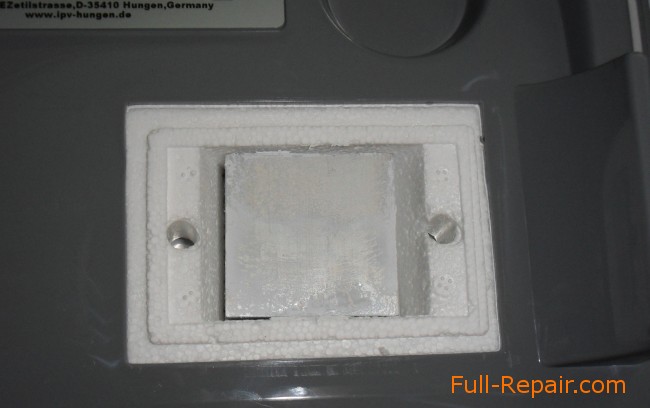 Here aluminum tablet, remove it.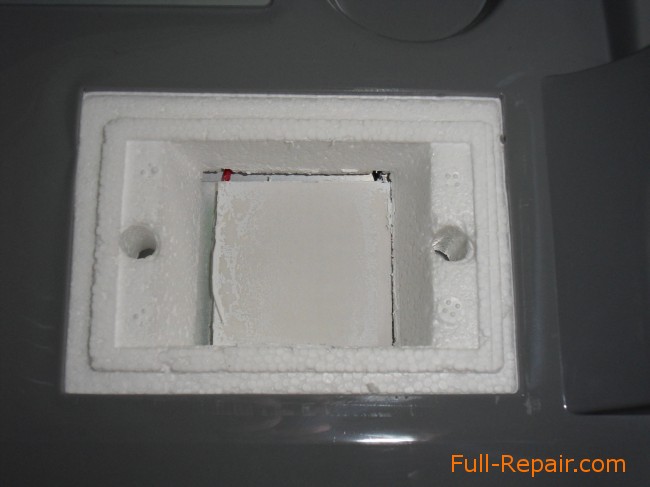 Below it is visible a Peltier element. Unscrew the screws on the edges and remove the plastic cover.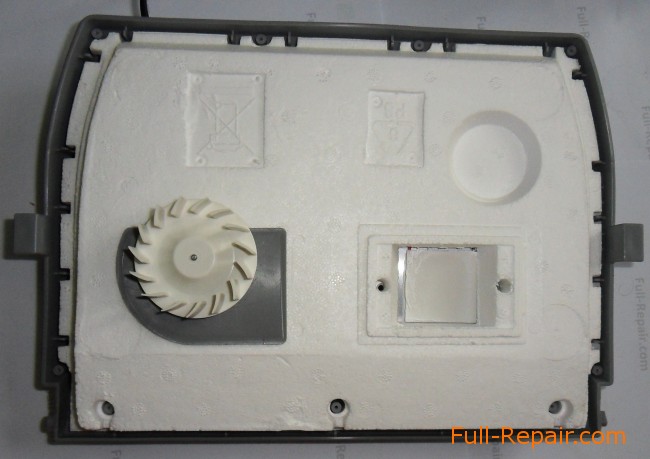 Inside the foam insulation.
And the thermoelectric element is located right on the top radiator.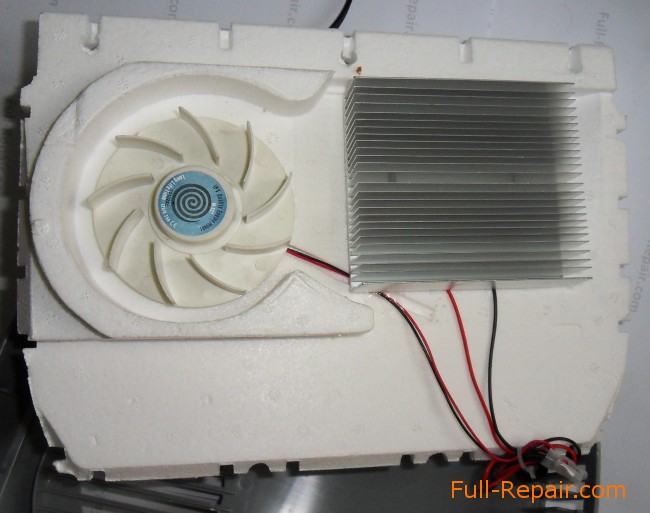 Thermoelectric Peltier:



As you can see, the device is a simple refrigerator: Peltier element cools and heats the lower radiator top (ie driving heat from inside to outside), and two fans driven by a single motor, remove heat from the upper radiator and blow cool air from the inner radiator.
During the night of the bottom of the cooler radiator all covered with ice.