Undoubtedly, each of us knows that the repair - this is a serious event (though in any case little jokes and humor does not hurt), but also requires some knowledge, and most importantly - skills. But who of us have tried it at least start their own? Especially if the repair is done by a full scale, that is, at once in the apartment, despite its overall size and number of rooms in it. One, two - or even three bedroom apartments people often repair themselves. Yes, without a doubt need to have in hand is not only time and effort, but also a sufficient amount of money in order to realize all your dreams come true, in fact, if I may say so. And to make the apartment, to the envy of family, friends and neighbors, as they say, yum. Well, to make candy out sweet and delicious and pleasing to the eye, and was not disappointed, it is necessary to know where to begin repairs, and be in possession of an any, even if not ideal, but the instructions for the various jobs.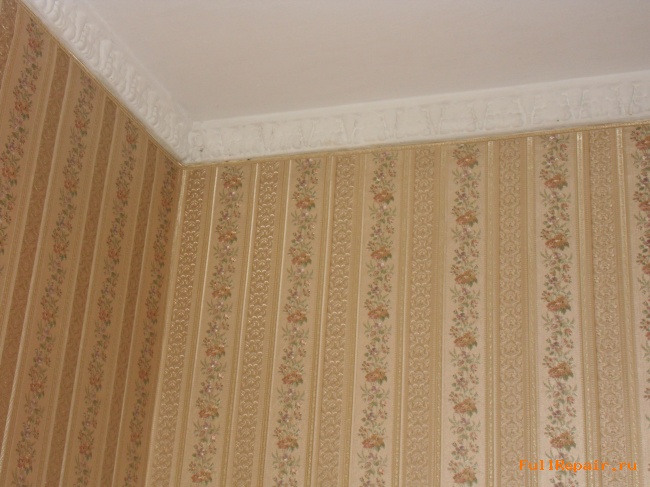 Major or minor repairs?
For a start it would be quite nice to determine the degree or kind of your repair. If you wish to begin to reshape your apartment with bare walls, then your repair will be called capital. Just keep a list of the operations. I think you have it a little, do not want to say "shocking", so I will say quite simply - will shock and surprise you. Therefore, we, together with you to familiarize yourself with the list of works carried out during the overhaul. So, repair and finishing surfaces such as ceilings and walls, a complete replacement of all door frames and window frames, replacement of the entire floor area of ​​the apartment, carrying new electrical wiring, and installation of various communications and plumbing. If you are beyond this list, which I have doubt and for the most part I'm afraid to imagine want to redevelop the flats, particularly large, even small alterations in the execution time will require you not just for one month. While I do not rule, and even confirm that the various paper files and all sorts of arrangements in urban services, you just can not avoid. If you have any thoughts on remaking the kitchen, bathroom or placement of the window opening, then there will be turmoil and the time involved is much greater. If you decide to spend redecorating, then with my hand you will get a lot of support, because this type of repair is one of the most economical, but at the same time, he will be able to significantly change the look of your home. I want to highlight one of the advantages of the repair - this is no need to redesign and change of wiring, plumbing such as a whole. To carry out repairs decoration all kinds of agreements with municipal services can be avoided. For this repair you will need building materials, such as paint, putty and primer. Euro repair - Repair and overhaul terrible beauty combined. Since the implementation of this repair, firstly, the work of professionals, and secondly, renovation certainly can not be considered economical. So spend it yourself you will be much more difficult.

Select
clearance
Let's focus now on the design. What is another plus decoration , so that's what you are in fact, are freelancers, which means that choosing the color and texture of all kinds you can, relying solely on your taste and your household. Color is best to choose pastel colors and not flashy. Although the kitchen and the hall can be made bright accents on the walls, leaving only the winner.
Accounting spending our repair
Among other things, the important is to calculate the future costs to repair. To do this you need to measure the size of your home and make something like a quote, while taking into account lists of required materials and the estimated cost. Also, you will not hurt to know that the building materials to be purchased with a small residue. That is, to what you already have to buy, you need to buy about ten percent of the balance to just in case, do not stay with the lack of paint, primer, or anything else in the same spirit. We should also point out the important fact that the choice of the necessary building materials, pay attention to the time of manufacture and, perhaps most important, certificates and all sorts of signs of quality. All these measures are necessary in order not to doubt the quality will make a purchase and do not spend "extra" money to buy other goods. As for places to buy materials, I would be in your place gave preference to large shopping proven than street markets.
Furniture
Furniture, if you decide to change it, you should choose only from natural and safe for your health materials. Because children often suffer from all kinds of allergies, it is worth to take care of what is building and supporting materials you will use. Never buy materials from third-hand, and remember that cheap - it's almost always bad, though at first glance it looks fine. It's no secret that today is "cheap and beautiful" comes to us from China and filled the building markets under the guise of company materials and products. Therefore it is better to overpay, referring to the well-known manufacturer, rather than suffer the rest of his life, always something to replace and recasting.
Good luck in your repair! I hope my tips will help you!