And the "car" port: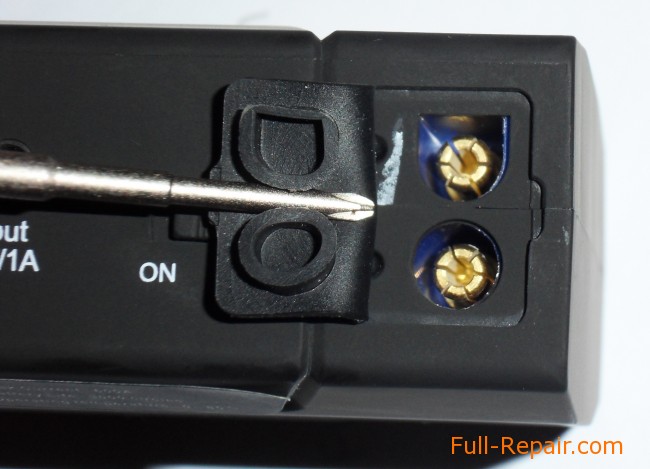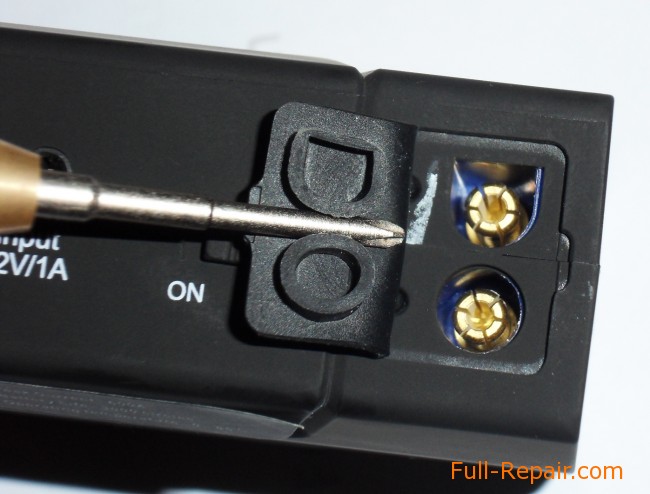 To disassemble the instance you need to unscrew the two screws that are hidden under the label.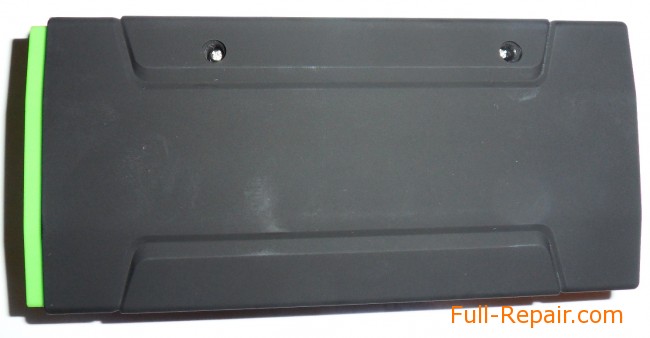 Open body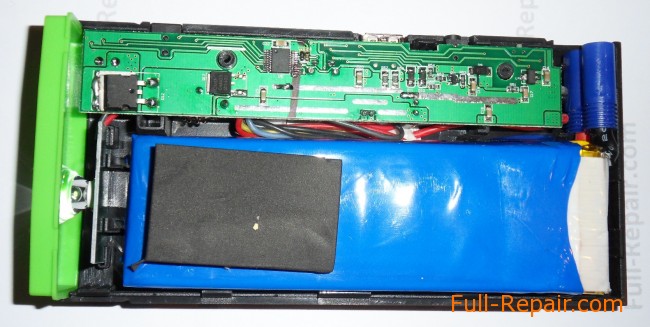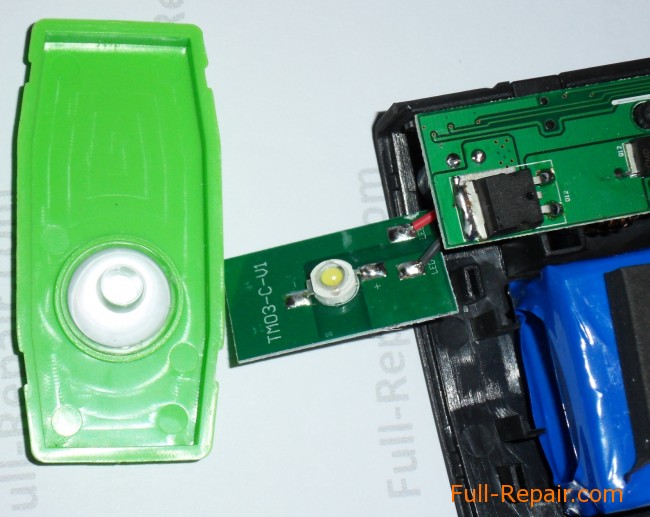 Remove the battery: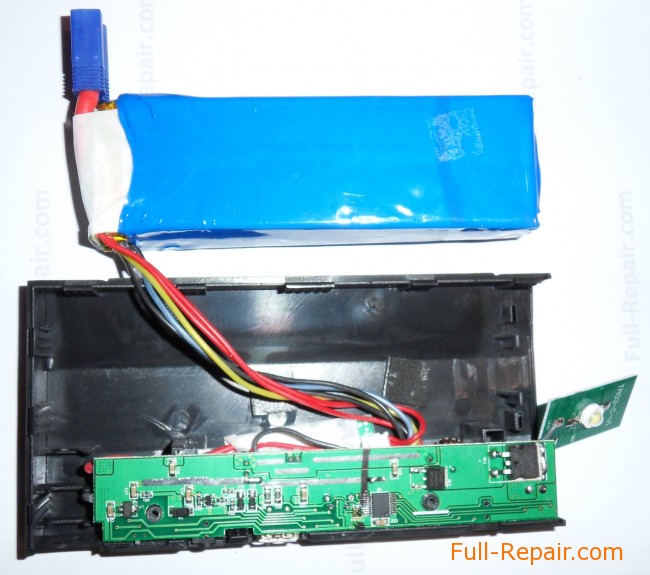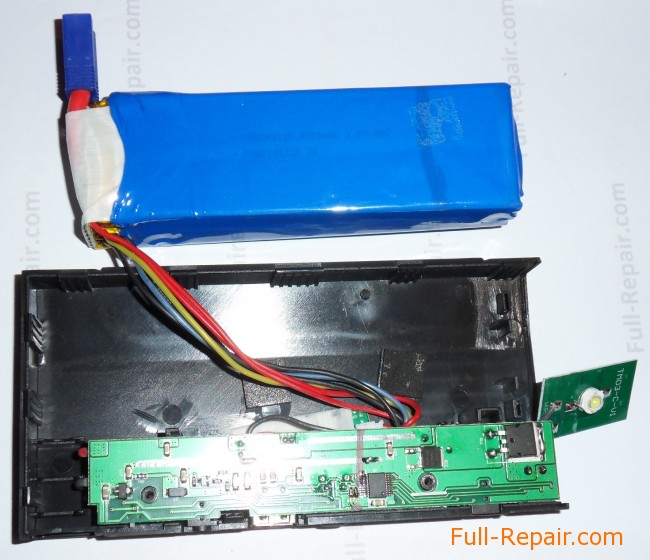 Under blue film something shines. So learn the same truth!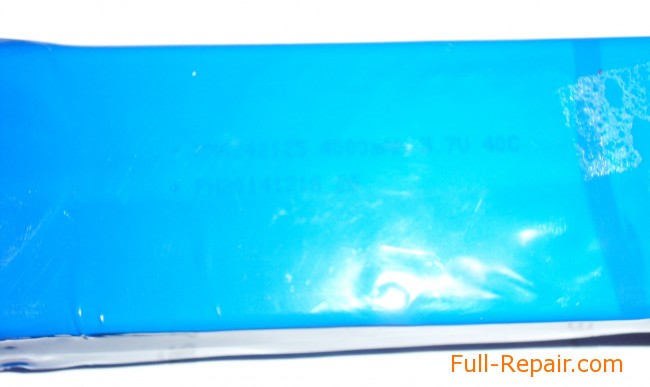 The true capacity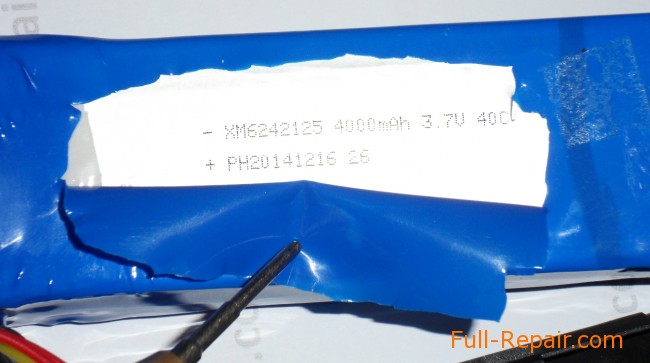 Here Chinese stealth factor of 7.5. Very cunning Chinese! And actual capacity and the truth is higher than in the Intego AS-0211. Here are 4 Ah, but there is 2.4 Ah.
Video of similar devices, where the maximum peak current up to 630 A: