I'm sorry for not perfect english. In time I'll do a good quality translate. If you could not get anything please feel free to contact me in comments. I will answer you as soon as possible.
This copy was purchased in a normal car shop. The main purpose-comfortable, quick and easy to help run the car with the dead battery, by connecting existing "crocodiles" to terminals regular battery.
A small survey before parsing
Look after review of a similar, but slightly more powerful: Chinese JX-R02 30000 mAh!
Characteristics, according to the label:
Capacity: 12000 mAh.
Starting current: 200 A.
The maximum current is 400 A.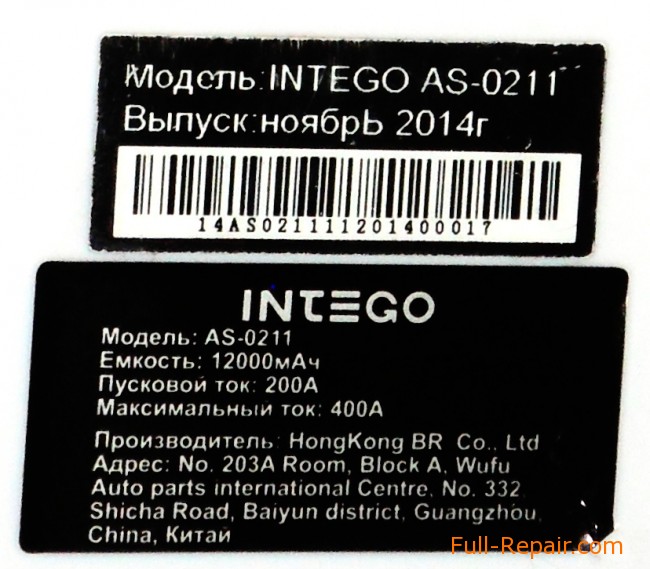 Manufacturer's Address: No 302A Room, Block A, Wufu Auto parts international Centre, No 332 Shicha Road, Baiyun district, Guangzhou, China.
At first glance characteristics seem quite clear and understandable, but this writer asked myself the question: "What voltage of this element 12 Ah?" It is logical to assume that there is something about automotive standard, ie 12-14 V or Chinese trick-total capacity of the three cells connected in series? That is, each 4 Ah, totaling as it gives 12 Ah? Answers only within the device.
It looks like the package.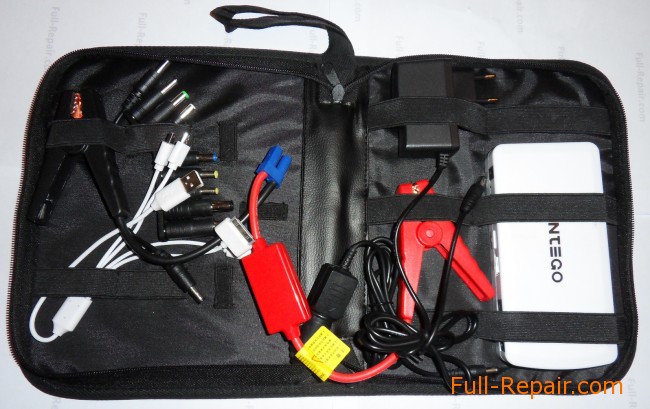 There are a lot of things, except automobile "crocodiles": adapters for almost any phone or other mobile device adapters for almost any laptop. Adapters for charging as the home electrical outlet and from the car cigarette lighter.
Also in the plus chain "crocodile" set some block.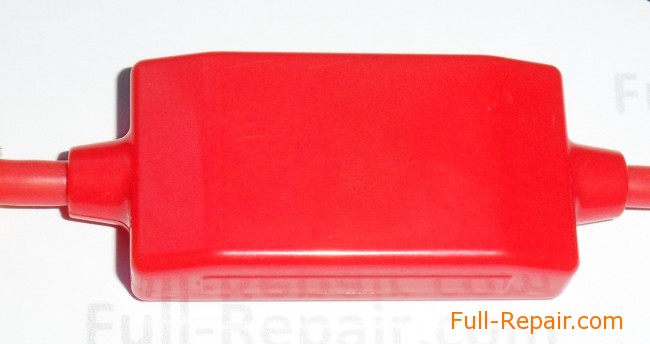 Open the same it and look inside. On the one hand kept on the latch, and the other either on glue, or simply was sealed. In general, we had a little break in order to divide the housing halves.