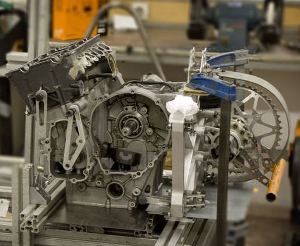 This section is refers to the complex repair of any parts of the car, and namely: engine, electrics and wheels. Also for the other details, like these: starter, generator, or fuel injector.
Here I will tell about useful information the car-repair. I have the successful experience in the studding of the car, from the parsing engine to replace the fuse. And I would like to share knowledge with you.
I tell you about the more popular faults, and it seems to me that this information will be interested for many car owner, how has decided to repair his car.
Every сar owner is faced with problems in his car and there is a question: «What it does? Does make the repair himself or invite the master for repair?» And, perhaps, that the breakage is low and you will be able to repair it for the short term, but perhaps you are doubt, and you do not know what to do. Also the master convinces that you won't be able to understand without expert. For these like situations I recommend you to try to sort it out yourself.
My mission is to help you and to make the complicated problems is understandable and simple. Also I would like to give you the all necessary information for understanding and you will be able to look into problem and to make the repair. My articles will be accompanied with photos and diagrams for the clarity. Often a small problem may be corrected simply and quickly, the main is to understand what happened and to do the all of necessary.