The EGR valve is attached to the exhaust manifold with two nuts onto the studs. At the side thereto by two screws screwed pipe for supplying exhaust gas to the intake manifold. A top manager of a vacuum hose attached.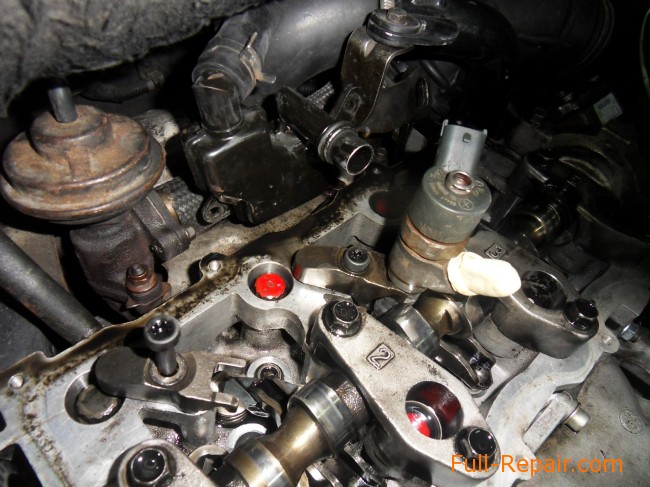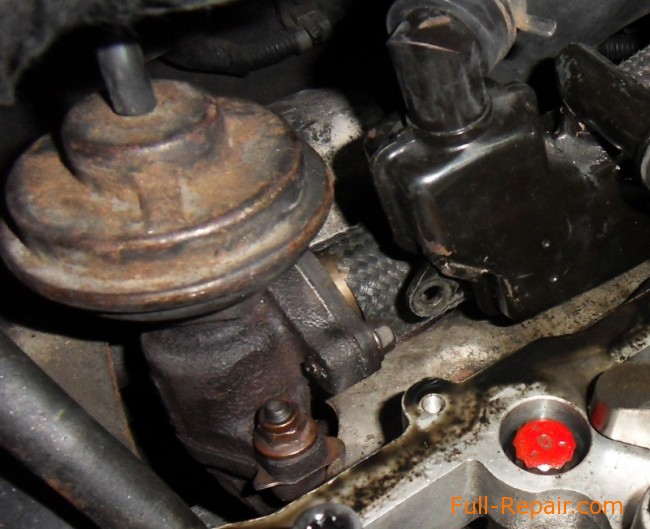 Nuts holding the EGR valve is usually a strong liking and difficult unscrewed (I did not unscrew), and even Podlazov them uncomfortable. With the grinder there is also not climb, so it is possible that the removal of the valve will have to remove the cylinder head. Of course, the best week to smash his head, think pozamachivat nuts in kerosene before removing the cylinder head, if it is not needed for other purposes.
Starting difficulties
To remove the EGR valve will remove the cylinder head. And this will require serious disassemble the engine. Previous steps have been described in other articles. The first thing to remove the nozzle, then the rocker cover, cam, it is desirable to lifters, not spilled. And after all of the above remove the cylinder head.
When the cylinder head removed.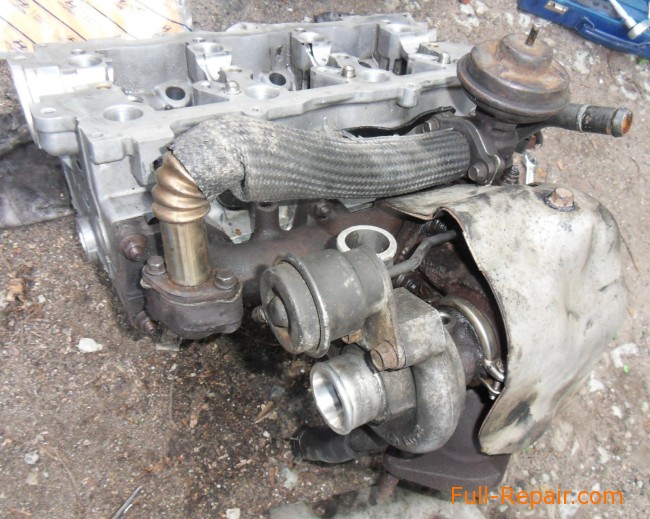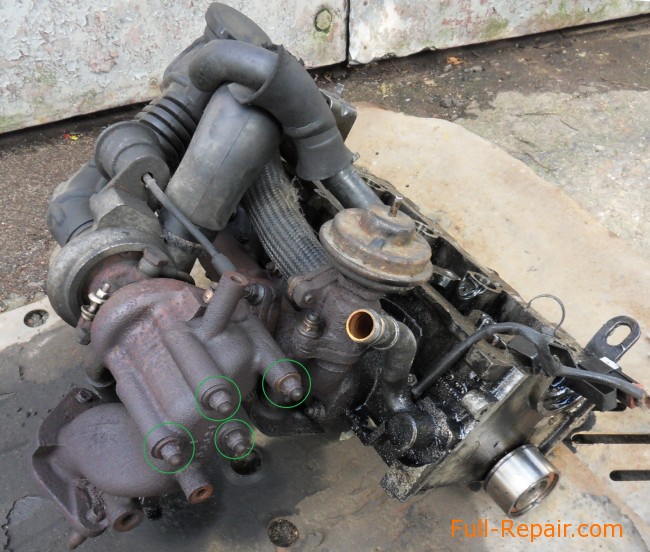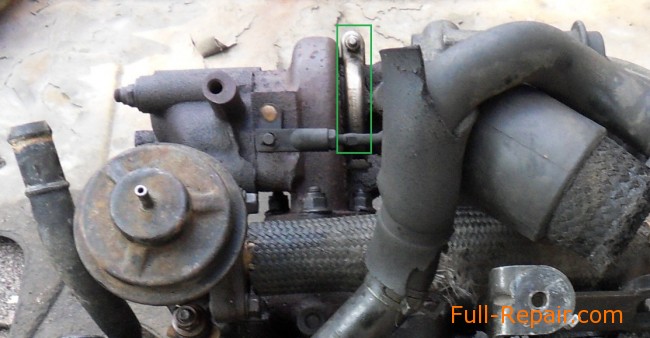 Next, unscrew the exhaust manifold (if anyone will desire a little extra to disassemble)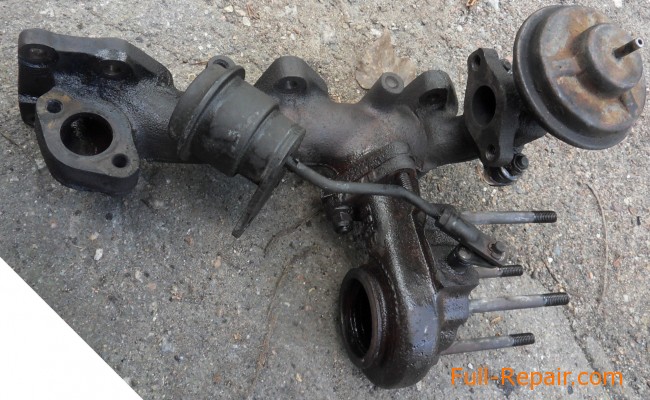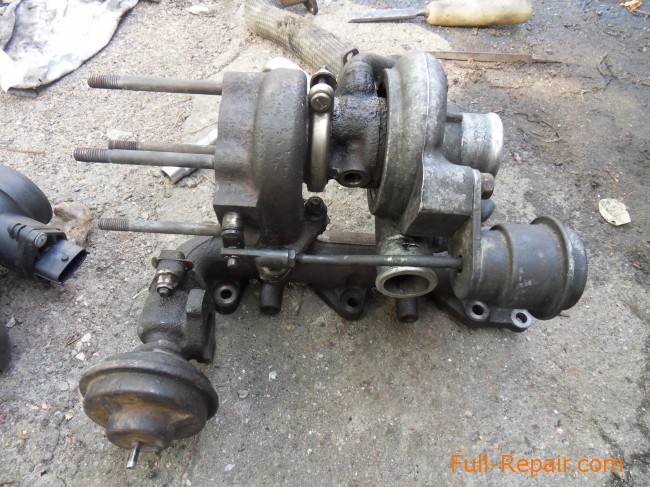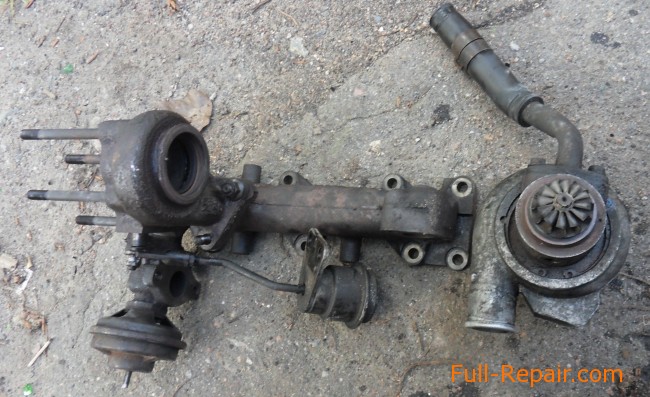 The valve itself. So it looks like from the inside (the pictures on the exhaust manifold removed).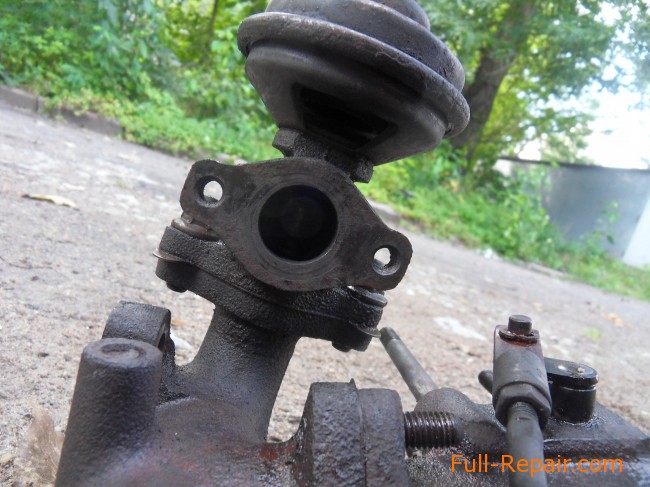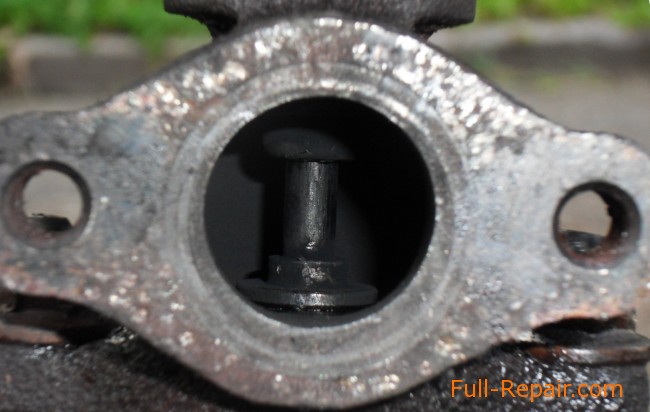 Now cut off the nuts become attached, it is desirable to cut the edges to prevent damage to the studs and easily screwed new. When the cut edge, the nut is easier than ever to grab and unscrew. Just do not hurt an advance supply of new gaskets for valve and two for the exhaust pipe of the valve going.
Cleanse: remove everything that is not love, that is, soot and other dirt, if any, will.
In my case, a large mud could not see, I did not cut the nuts. So the photos do not have completely removed the valve.
After cleaning, set in place with a new gasket.
Online full reviews of silencing the device, everything becomes like the best, just like a new car. Would not recommend to do so. Theoretically, it can be harmful for the engine and the atmosphere.
Cars, which is used EGR-valve (28410-27250)
HYUNDAI GETZ [BJ]
HYUNDAI TUCSON [BH]
HYUNDAI TUCSON [JM]
KIA SPORTAGE [FQ]
Cars, which is used EGR-valve (28410-27700)
HYUNDAI ACCENT [AW]
HYUNDAI ACCENT [BA]
HYUNDAI ACCENT [BG]
HYUNDAI ACCENT [LC]
HYUNDAI GETZ [BJ]
HYUNDAI MATRIX [BE]
Cars, which used the same engine (1.5 CRDI D3EA, 3 cylinder):
HYUNDAI Accent
HYUNDAI Getz
HYUNDAI Matrix
Cars, which used the same engine (2.0 CRDI D4EA, 4 cylinders):
HYUNDAI SANTA FE
HYUNDAI TRAJET
HYUNDAI TUCSON
KIA CERATO
KIA SPORTAGE