It looks like the throttle is contaminated: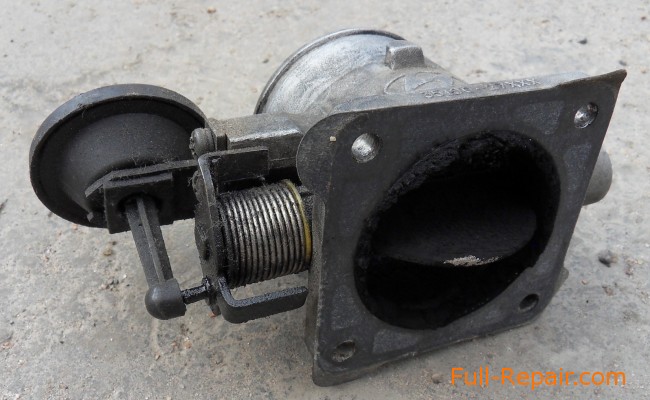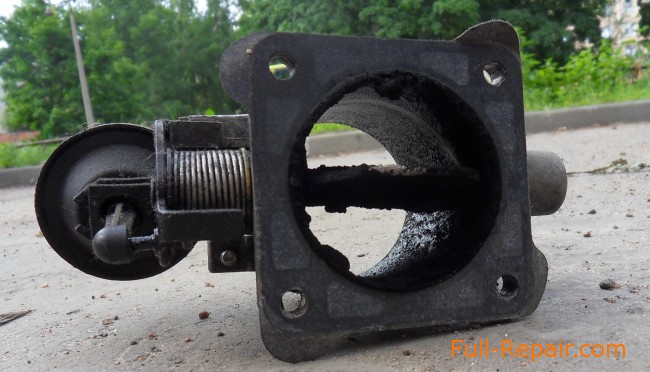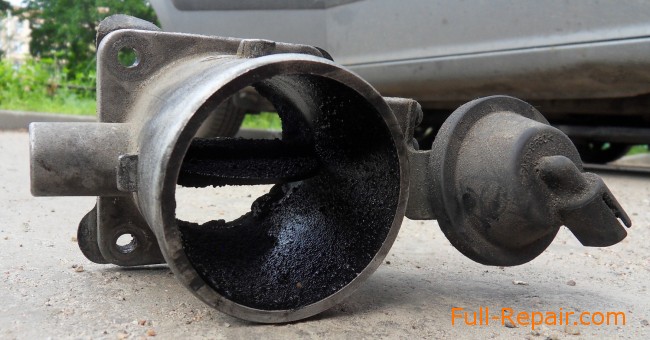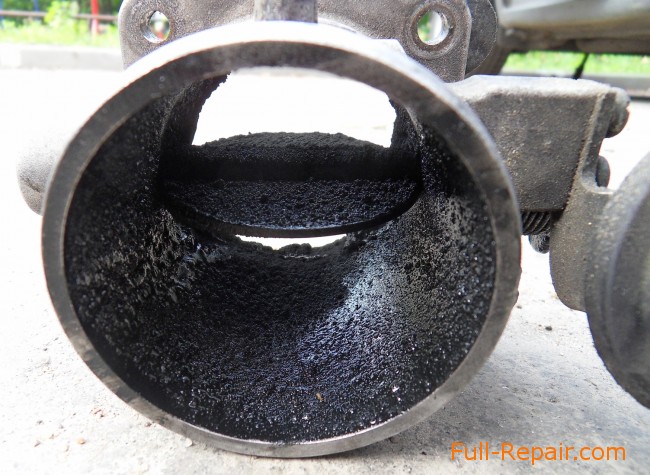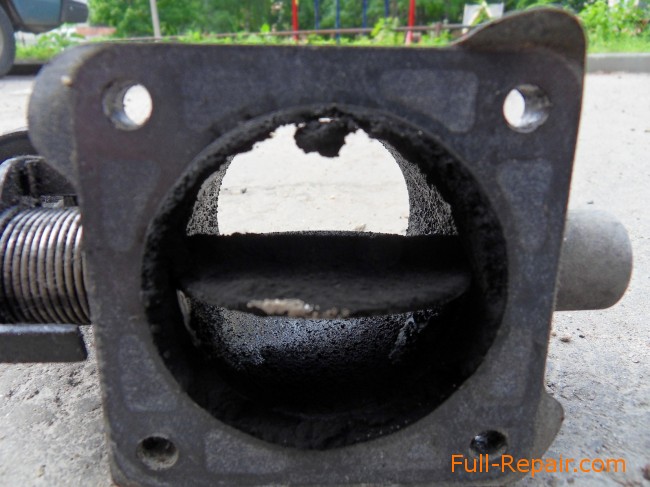 She did not completely closed: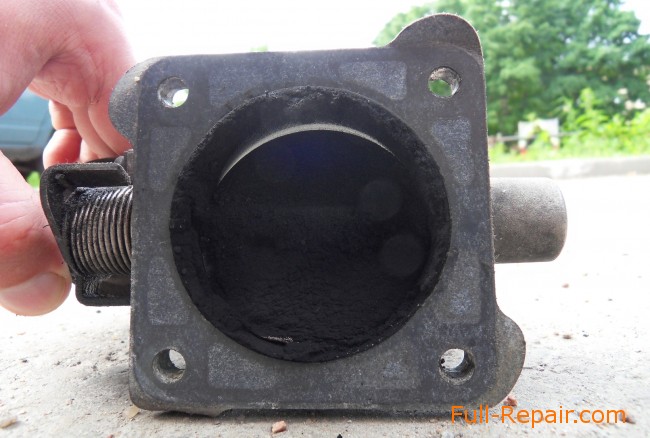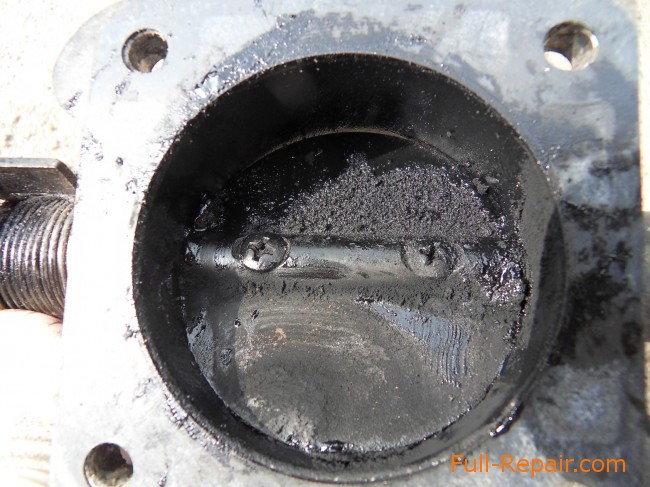 Let us
flap
For convenience and better cleaning, remove the two screws that hold the plate and get her out.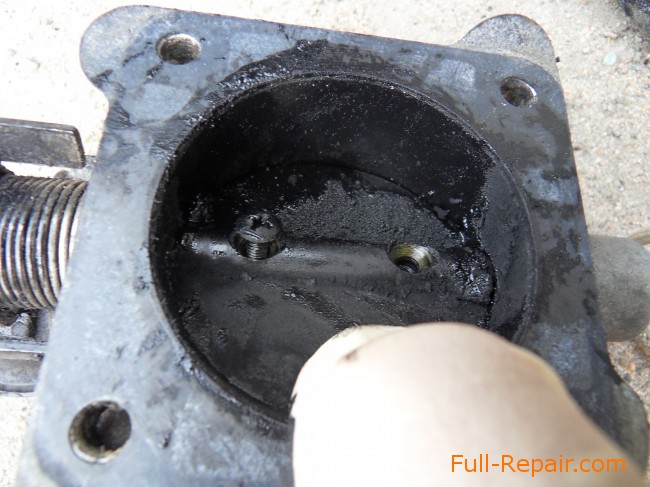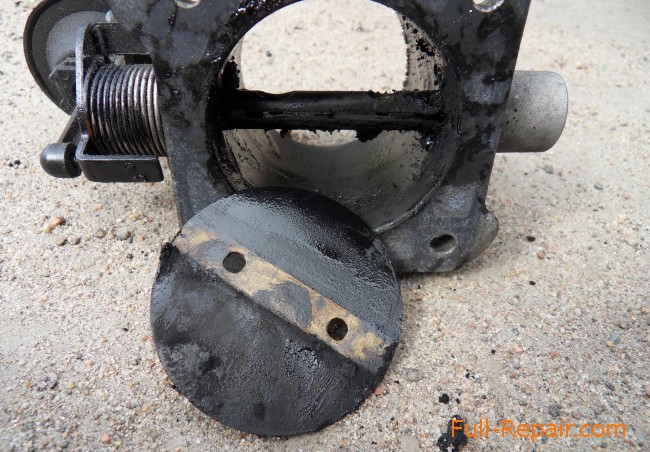 Now, with rags and solvent cleanse the plate itself and all the innards.
When installing the note on the side profile of the plate - it's asymmetric, does not make it the "upside down." The plate must lie in the plane of the pipe, rather than an edge.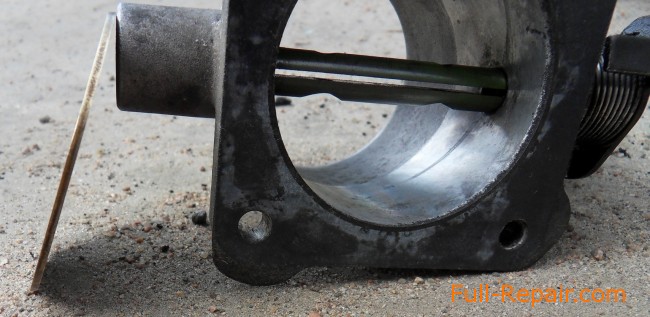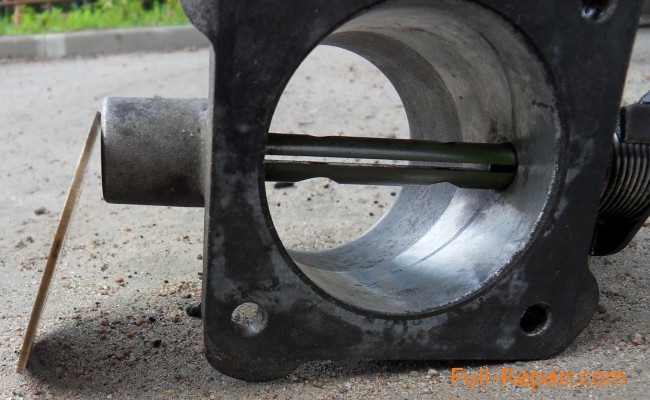 Set the plate in its place, baits screws, put the plate in the fully closed position, and deduct in this position tighten the screws.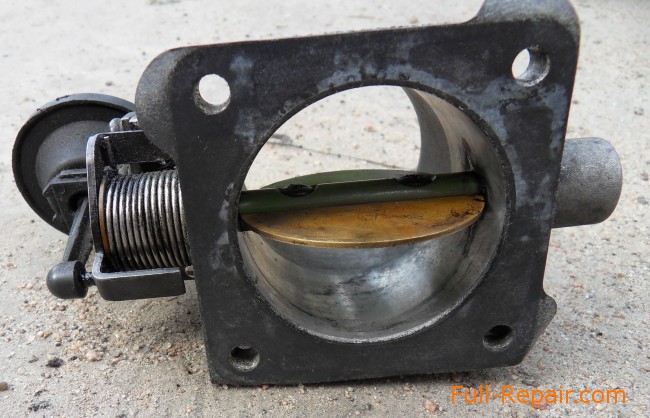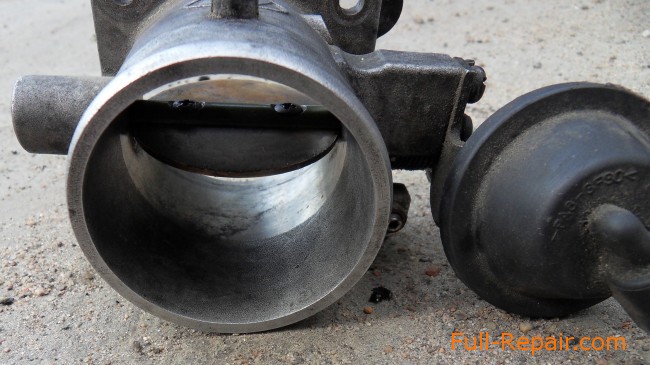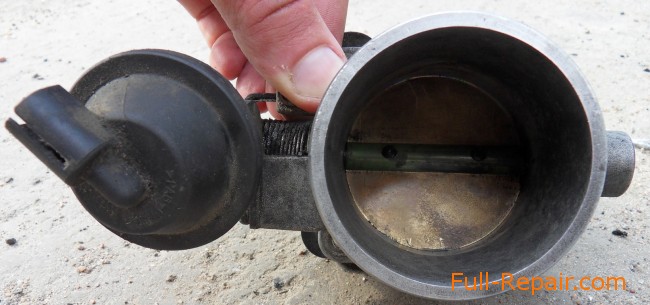 It remains to set it in place. If necessary, use a new gasket, and in a pinch you can without sealing gaskets on its land. In some of the time, it was true. The engine is not gasoline, so that after such cleaning difference in riding I did not catch. Maybe it is, but I doubt it. Because of its prime location - open.