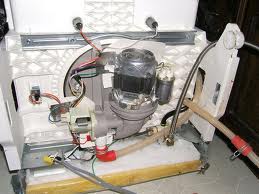 I'm sorry for not perfect english. In time I'll do a good quality translate. If you could not get anything please feel free to contact me in comments. I will answer you as soon as possible.
Important role in the life of playing the things that surround us. The life of modern man is unimaginable without equipment, including household. This greatly simplifies our daily lives and help us save a lot of time to spend on yourself or your loved ones. So when something in the house breaks down it is always frustrating and can ruin our plans.
If you have a broken iron, hair dryer, vacuum cleaner, refrigerator, TV, or a washing machine, it makes sense to try to fix the problem themselves. It happens that the workshops are not always taken for a particular technique or by the manufacturer. Do not get upset and throw a broken thing, try to fix it together.
Here I will examine different options for damage and try to colorfully and clearly tell you all about how to spice up your technique.