Not every wheel so well suited for such a repair, in this case, will not be difficult to make a through hole in the center for the new axis.
Now you need to round wire with one hand to turn in the hexagon. If there are no special tools for molding in the form of hexagonal or even what ever, it will be unnecessary to grind needle files. If no needle files, and it can be a file (as did the author of the text). Needle file smaller and it can be done accurately and qualitatively.
Zazhmёm our future axis in the pliers, and facet Stoch, then form the face of the contrary, then the other 4 faces. The author of the article faces turned far from ideal, but they are reliable enough to lock the axis of rotation of the sensor.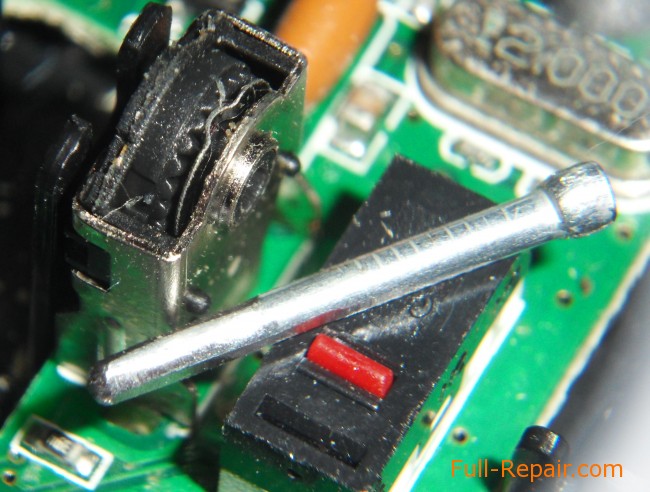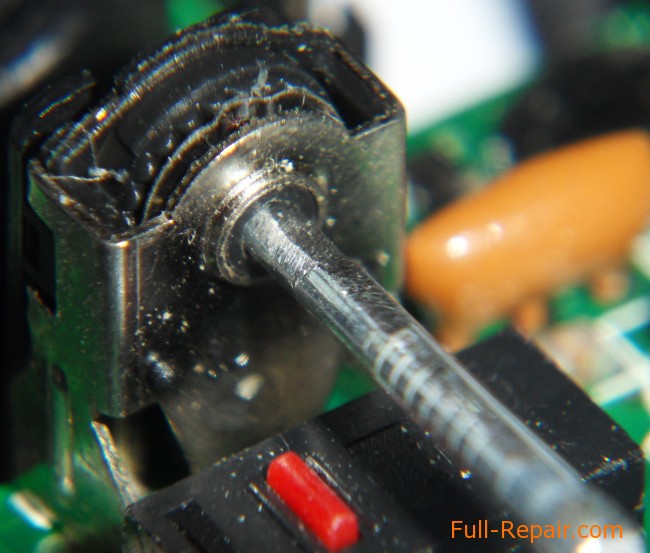 Try on the hexagon and undermines necessary. The main thing-do not overdo it, so he did not hang freely, and you'll have to redo it.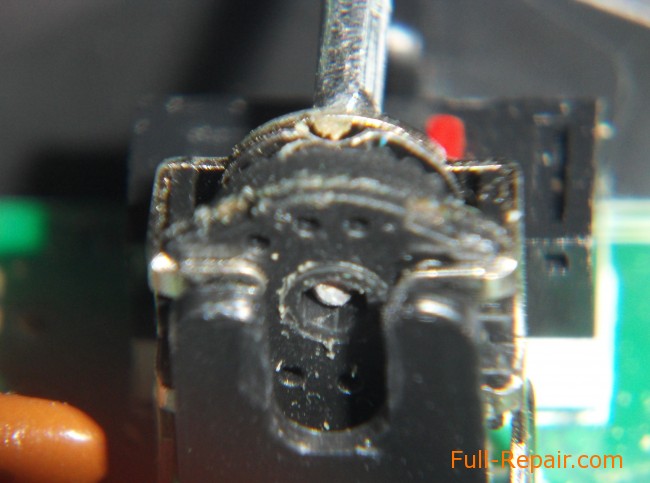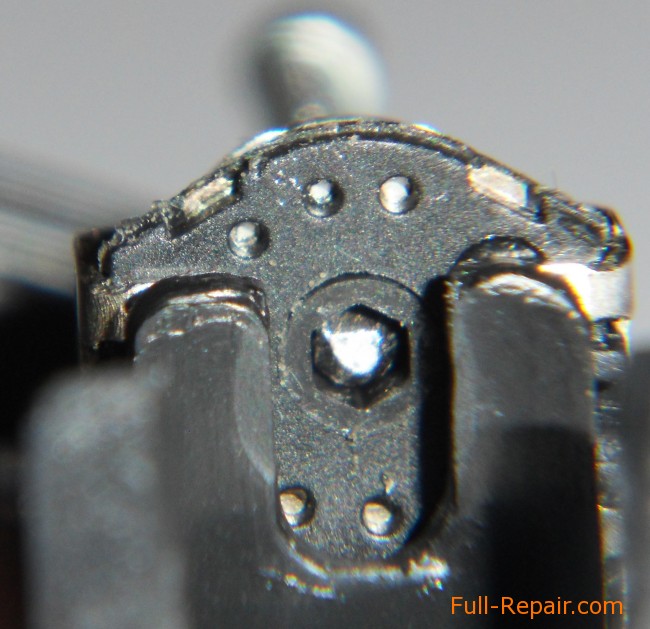 When will the new axis with little effort intermeddle virtually the entire length of the rotation sensor-enough, you can install the wheel axis.
Setting new axis
If you wheel as in this example, it is possible to dig up the opening, such as a thin screwdriver. If the wheel of a single piece of plastic, it can be subtle or drill to make a hole, or a piece of wire heated in the fire melted through. The main thing that the new axis is firmly in their place and not loose. You can even glue and help keep a tight axis.
Before inserting the new hexagon free end it was wrapped with paper masking tape. In order not to loose.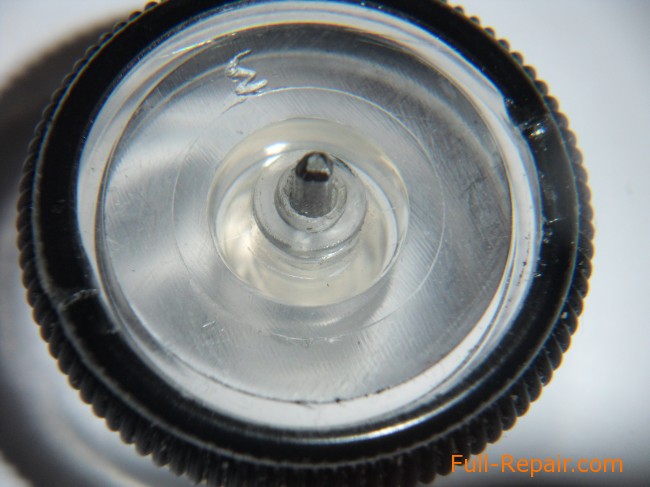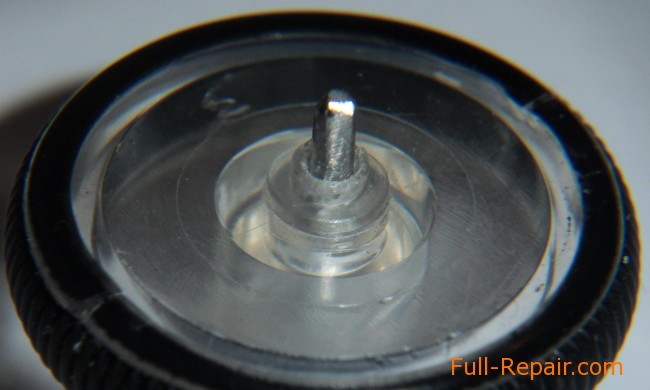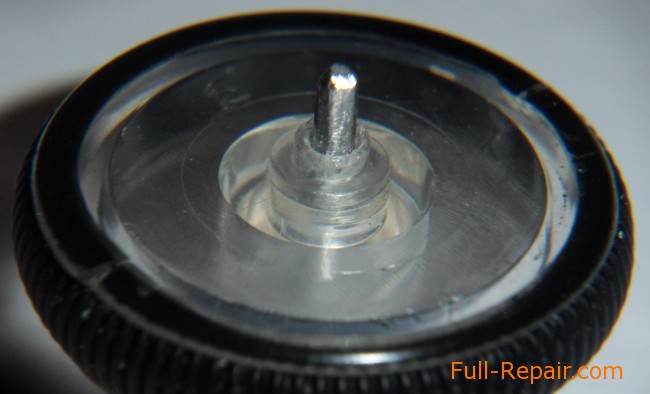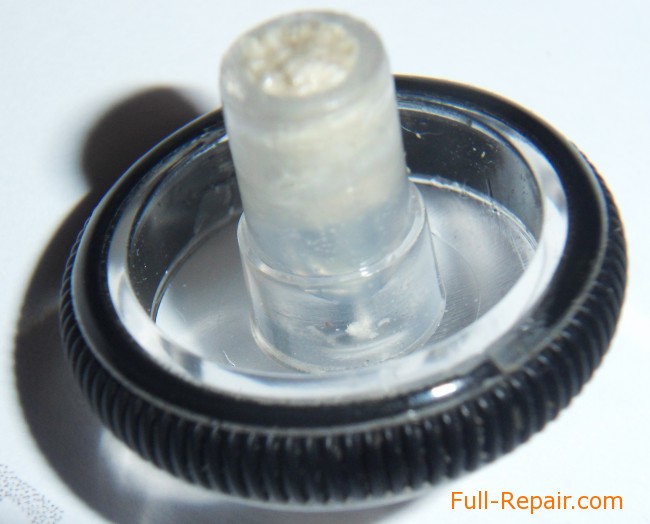 Put the repaired wheel in place. The new axis should not be anywhere to hang out, and the wheel should spin smoothly. Maybe so that the wheel will spin with the uneven effort. This is due to the fact that the new axis rose slightly crooked. It is only necessary to pull the wheel to determine in which direction the axis is tilted, and bend. After this adjustment (one or more), everything should work fine. When gather the body, do not rush to tighten, first rotate the wheel and ponazhimayte button. If everything turns uniformly good and the button is pressed and sinks, everything is good, you can twist and continue to use the mouse. If, after a successful repair you were signs workmanship wheel, for example, periodic twitching scroll up when scrolling down, then read the article on cleaning sensor mouse wheel.