I'm sorry for not perfect english. In time I'll do a good quality translate. If you could not get anything please feel free to contact me in comments. I will answer you as soon as possible.
In wheels with time stuffed dust and hair, which causes difficulty of rotation, in which case they must be cleaned. Consider the example of a relatively new wheels. To start the wheel must be removed from the robot vacuum cleaner about it here: screen replacement robot cleaner.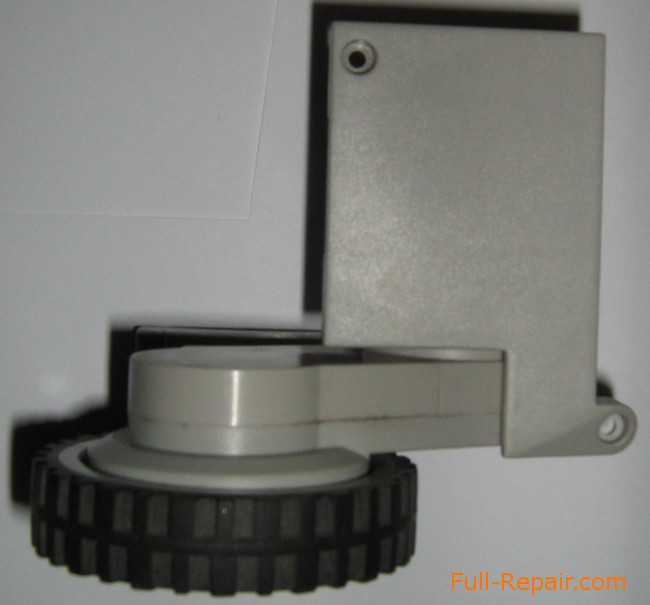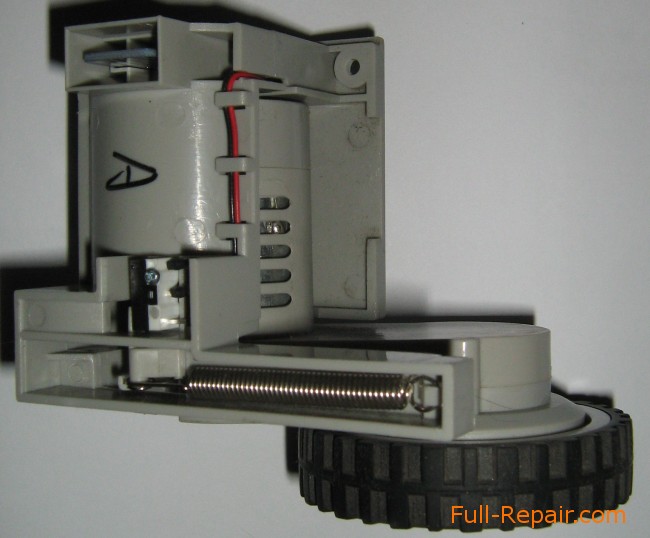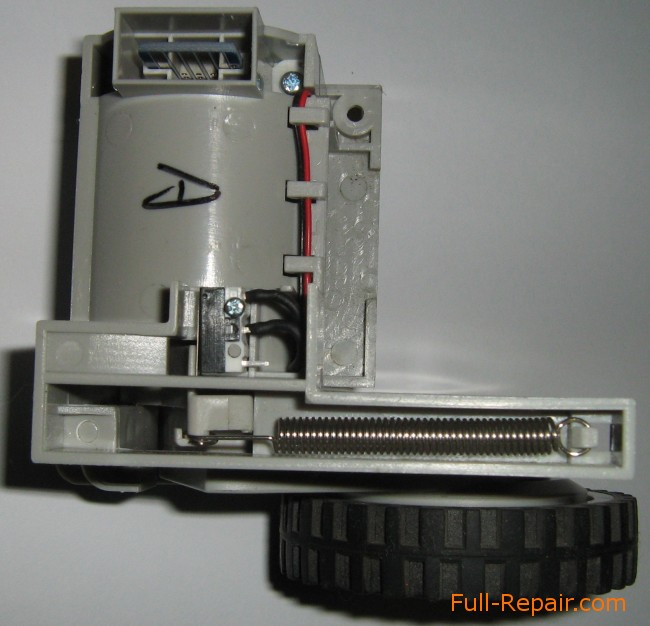 Remove the three plastic caps that conceal the screws securing the wheel.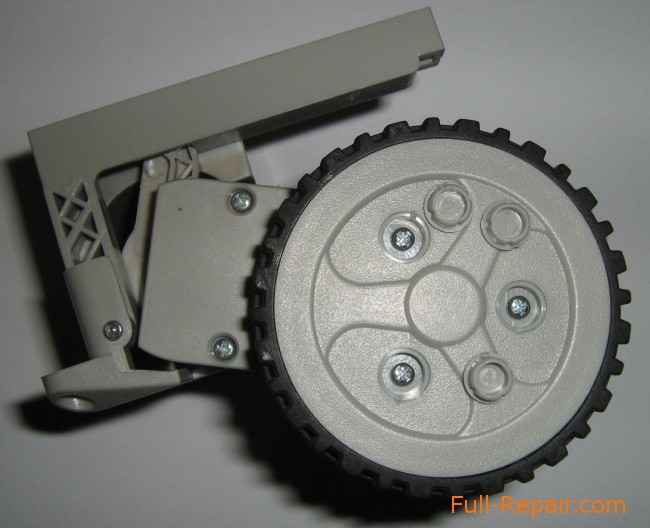 Unscrew the screws and remove the top part of the wheel.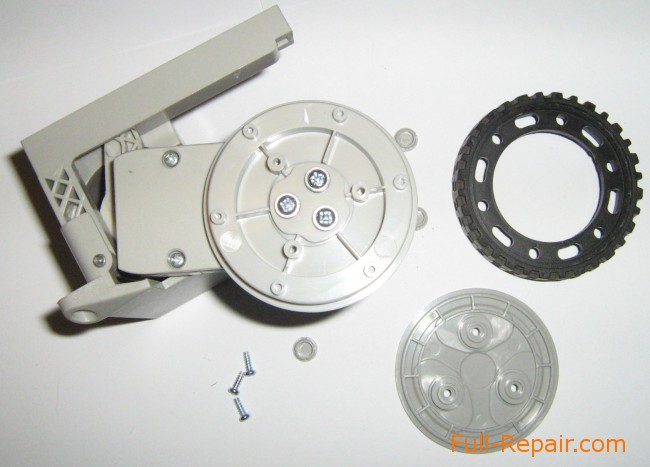 Now untwist the wheel itself and remove it.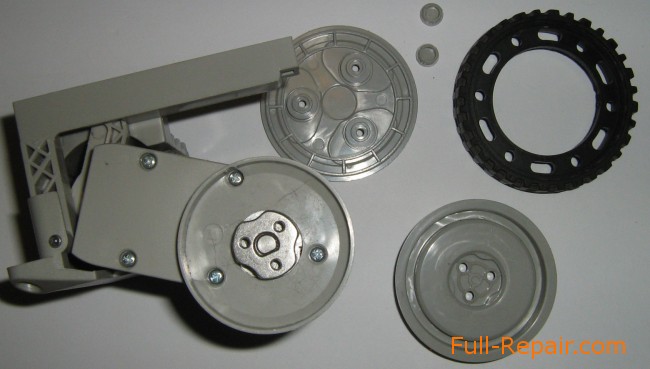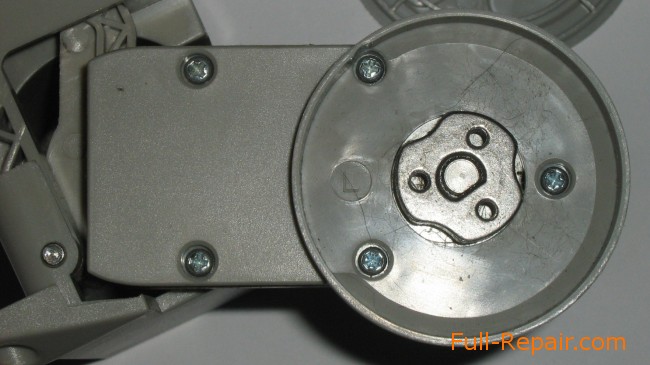 Unscrew the 5 screws, remove the cover.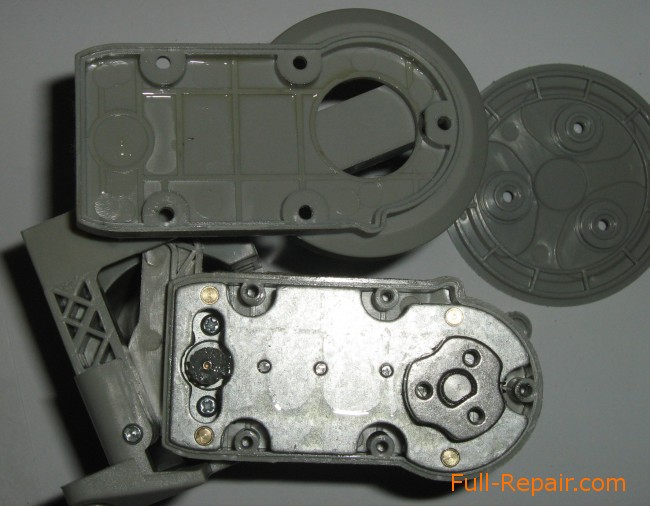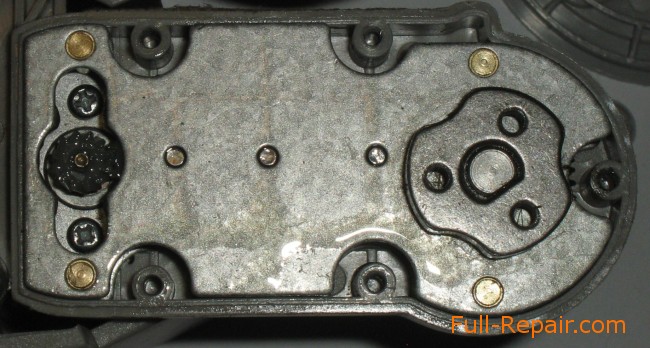 Unscrew the gear and get him out.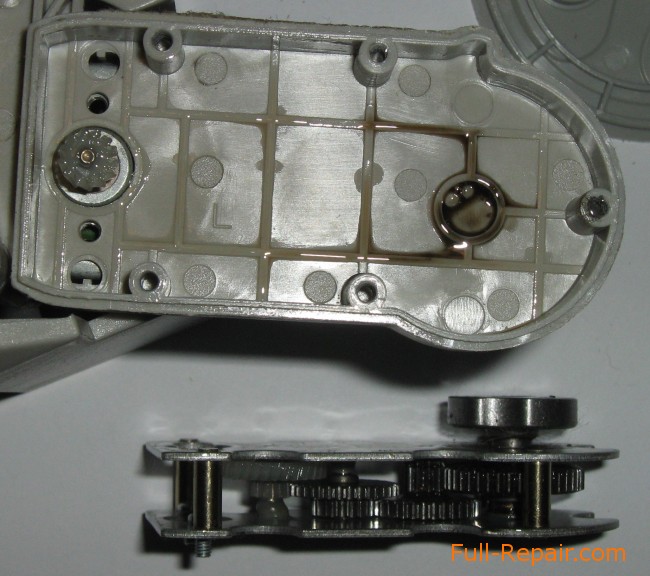 In the area of ​​Wheel gathered a bit of hair, fur and dust. In this very place, and can be a "reason" bad spinning wheel.