I'm sorry for not perfect english. In time I'll do a good quality translate. If you could not get anything please feel free to contact me in comments. I will answer you as soon as possible.
I ordered a Chinese robot vacuum cleaner Lilin LL-A320.
Has received, opened, turned on-everything works, drives the dust collects, remote controlled, but only in the corner of the screen has a couple of cracks and bad shows. Reported seller about this shortage. They asked the serial number and sent me a new screen.
When the parcel arrived, it turned out that they sent the entire motherboard, because the screen is soldered to it. Fee has successfully replaced and I want to share this experience.
It looks like a vacuum cleaner: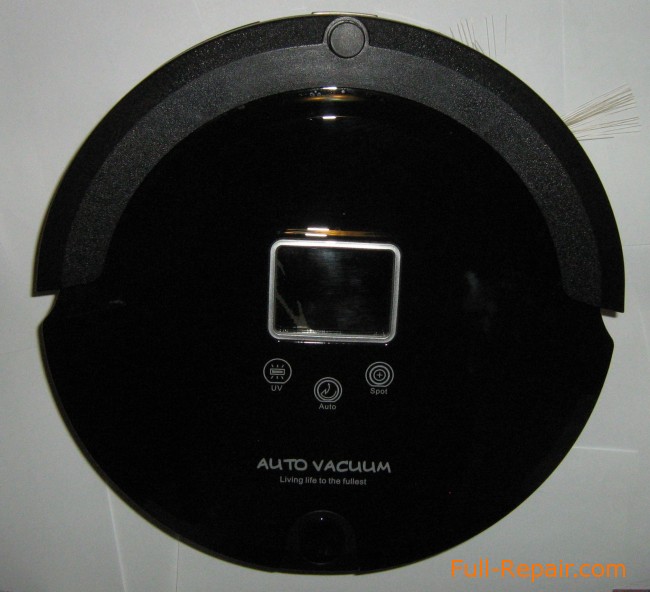 The broken screen, unfortunately: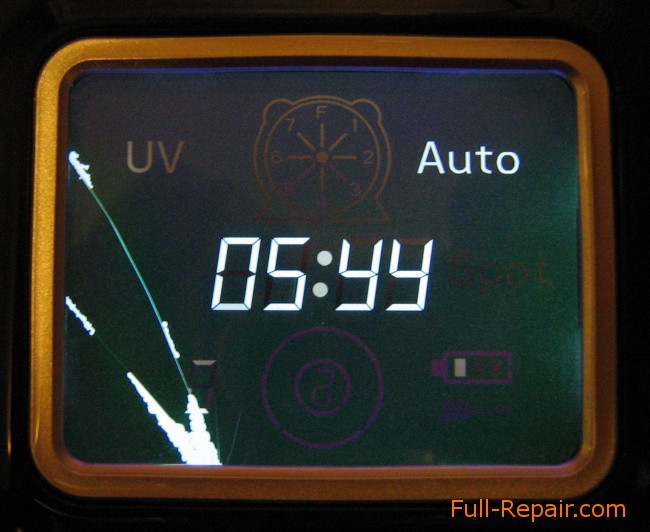 proceed to disassemble
Turn off the vacuum cleaner, put it upside down.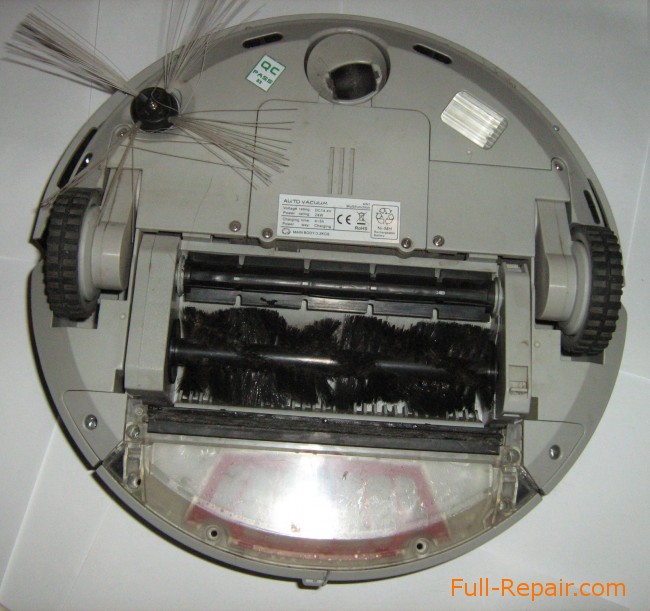 Will remove the trash.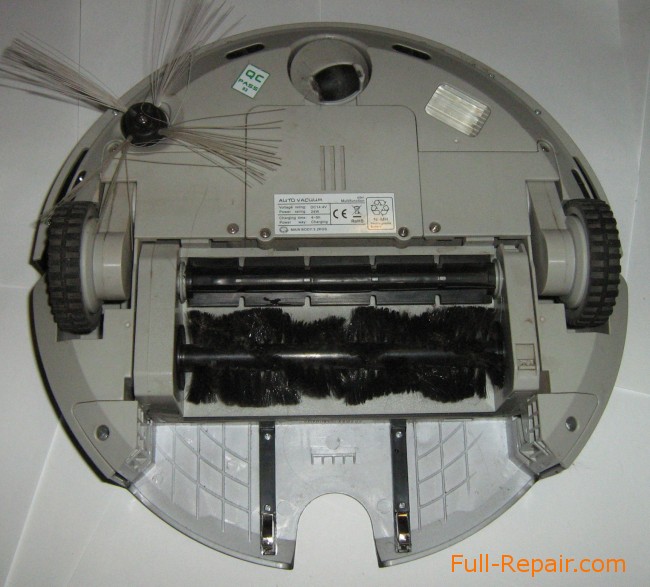 Unscrew the two screws on the sides of garbage bin and remove the brush module. It is connected inside the connector, it is easy to turn off, by the way, he has two blades and can be seen on the right at the place where were the brush.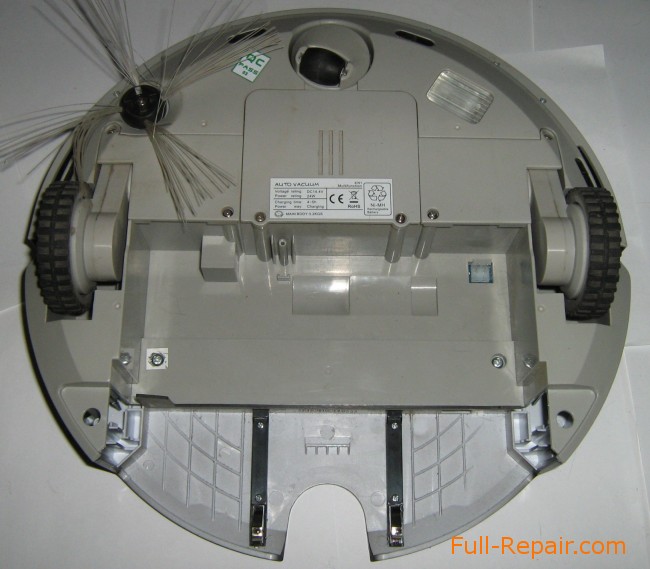 Unscrew the four screws (two on each side) that hold the wheel modules and remove them. Just unscrew the 4 small screws that hold the two black cover over the metal strips that in garbage can. From there, pull out two springs, and they are at the end of the metal contacts.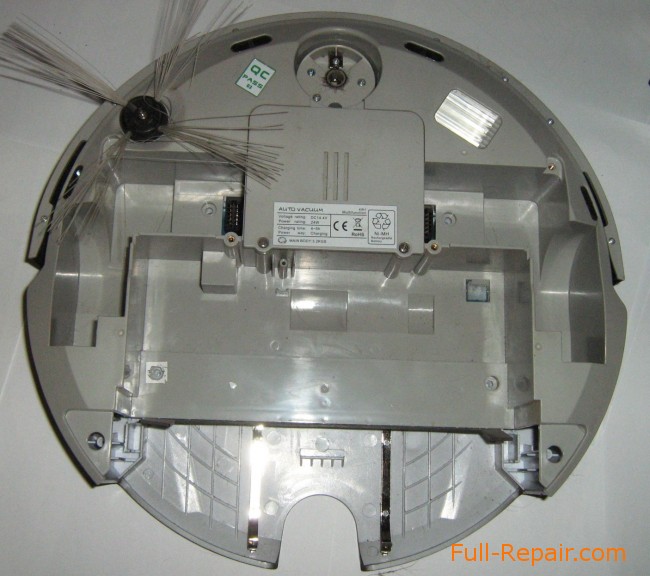 Each wheel has its own motor unit, spring and wheel position sensor (open when picked up a vacuum cleaner). Read more about this in the article how to disassemble the wheel of robot vacuum cleaner.