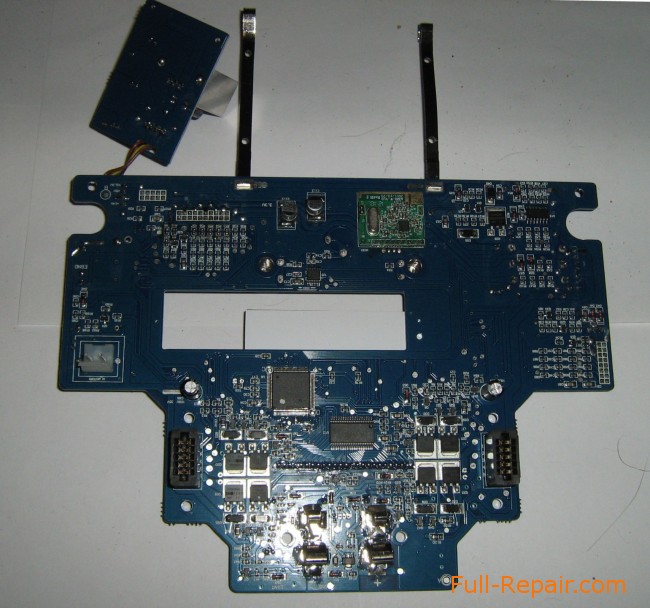 Install the new motherboard into the vacuum cleaner: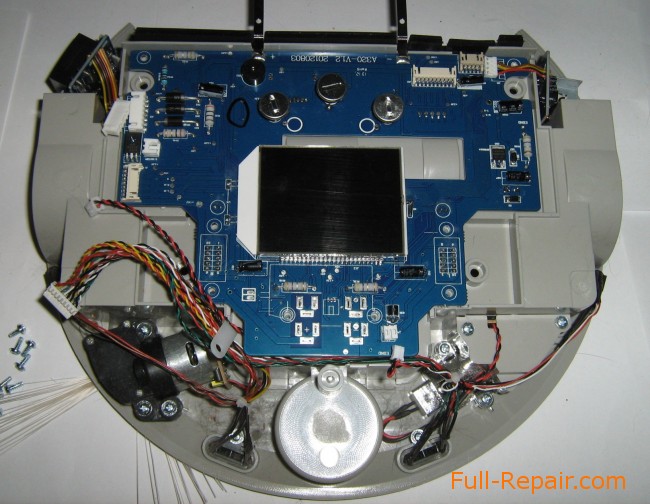 Now connect all the connectors and secure it with screws (do not forget to remove the protective film from the speaker and the screen).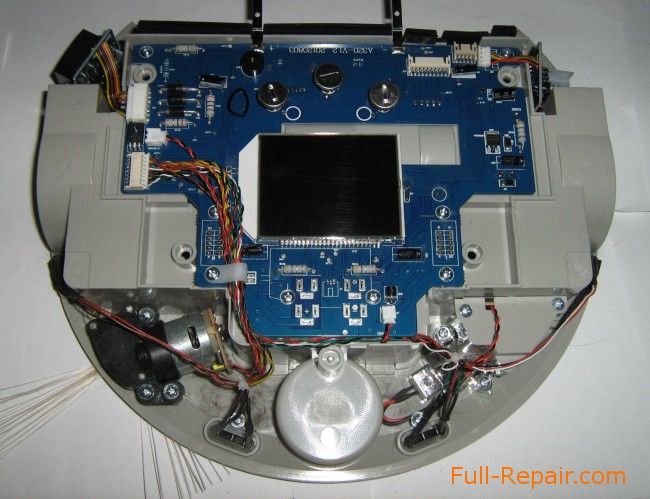 Build it in reverse order.
For the "dating" a vacuum cleaner with a new motherboard with an old remote control to switched off the vacuum cleaner on the remote press the «OK» and hold it for more than two seconds, then without releasing the button, turn on the vacuum cleaner. As a sign of "acquaintance" vacuum cleaner has twice squeak.
But I'm "all I know myself and all the smartest", and therefore was rewired radio (photo below) from the old to the new board, so that the remote control does not stop working, but it did not help. Only then asked the Chinese: "How do I control the old with the new board to meet?" To which they answered clearly and concisely. It was much easier and did not have to solder.
This vacuum cleaner himself goes around the room and sees the obstacles without bumping into them (though not every time), stops, turns and continues. This is due to the five sensors on the front.
Able to ride on the table and not fall from it, thanks to the lower front sensors (four).
And with almost complete discharge of the battery, or by a command from the console he turns off the vacuum cleaner motor and goes in search of the charging station.
The vacuum cleaner is able to report errors encountered by displaying an error code on the screen.
E001 : dirty sensors having sex on the front bottom. Just wipe them off.
E002 : hard spinning brush module. Clean it by the hair and other dirt.
E003 : got the battery. Just charge it.
E004 : a problem with the wheels. Clean the wheel, remove anything that might hinder them to rotate freely.
E005 : poor contact dust suction motor. Wipe the contact and insert the module suction in place.
Not very simple, but as it turned out, useless work resoldering radio module: