I'm sorry for not perfect english. In time I'll do a good quality translate. If you could not get anything please feel free to contact me in comments. I will answer you as soon as possible.
In rainy or snowy weather while driving mirror mirror throws various sediments, which prevents the review in the daytime, and at night so generally only visible glowing lights machine that practically does not provide information about road conditions. And just before you go in the winter or in the rain often mirror coated water droplets or ice crust, forcing me to run and an ice scraper this disadvantage is eliminated. That's why a great power, "my laziness" made the mind to think how to do so, so as not to run every time the mirror clean. I think the message is clear-to put mirrors with heating. Booked into exist.ru two heated mirror elements, one of which cost about 1100 rubles, and the other 900. Received 1000 rubles for a mirror on average. Mirrors came, left their place and connected.
Getting to the removal of mirrors from the car: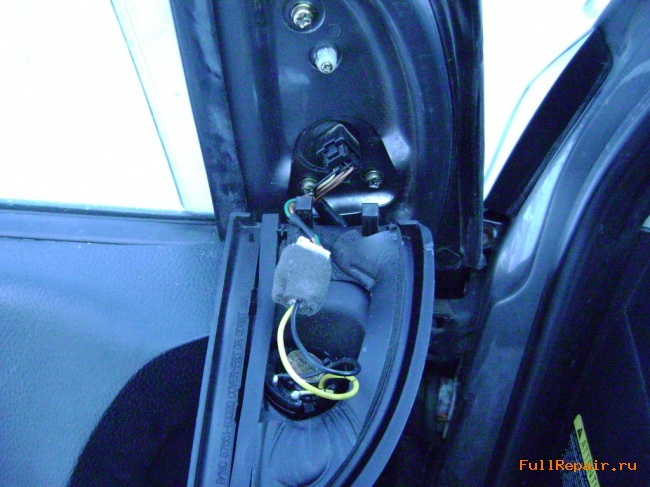 And what do I see? To mirror are five wires, three of which are used to control and two ... hang, but why they are here, not just heat?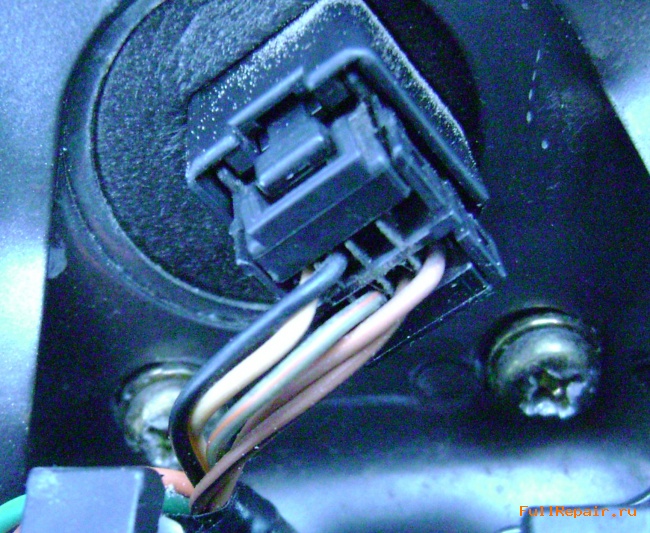 Is heating did everything but mirror elements with heaters? Looking for some of the car, turn on the rear window and look at the voltage tester "hanging wires"-there is tension, turn off the heat-no stress. Perfect! So, do not have to search for the right door to the existing wire or strip chart its and I was mentally prepared to tinker.
Unscrew the three screws that hold the mirror, then, holding a mirror, a small screw with a white plastic a safety clip. All, a mirror can be removed and be home for transplant mirror element.
Further actions will be an example of the right mirror for the left all the same, just got right into the frame first.
Mirror with a little sink: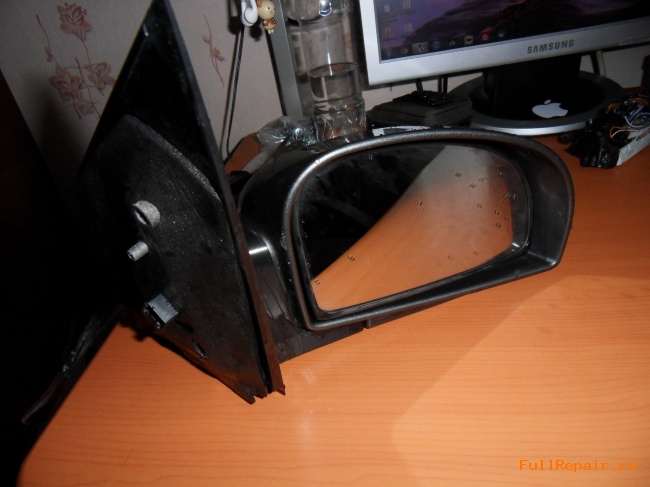 Peel off the foam seal: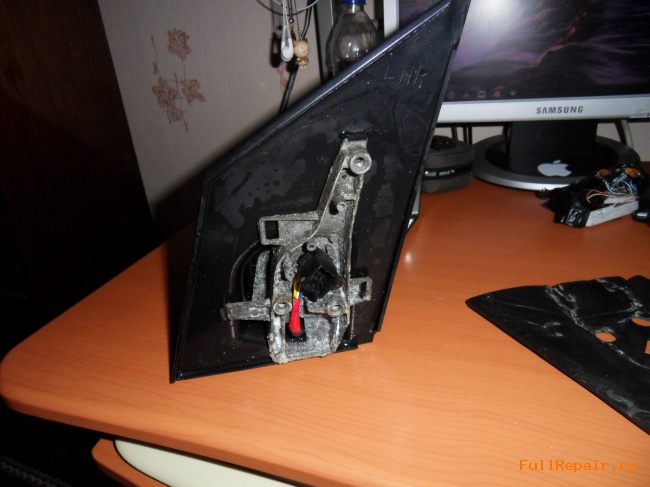 Now you need to carefully remove the mirror element. I did it with a screwdriver latch podkovyrivaya bottom mirror. In the photo below next to each of the four latches visible white stripe.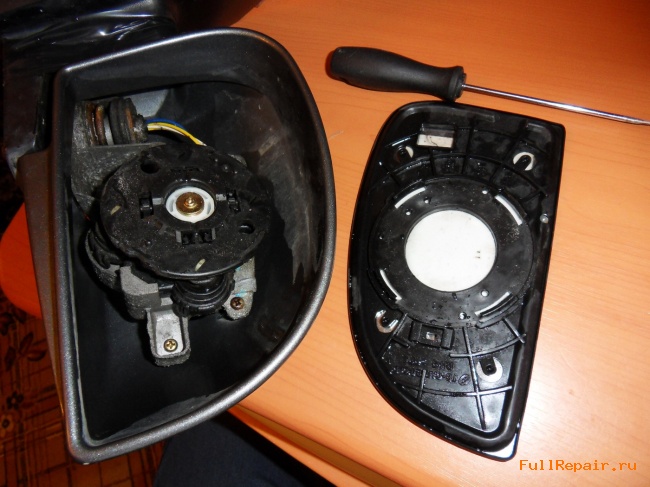 Have to do the wiring for the heater power mirrors and all gather. So, let's do the wiring. Such chetyrehmillimetrovye terminals are ideal for both contacts mirror elements: