The sleeve removed, the contact surfaces heavily rusted, despite the integrity of dustproof rubber bands.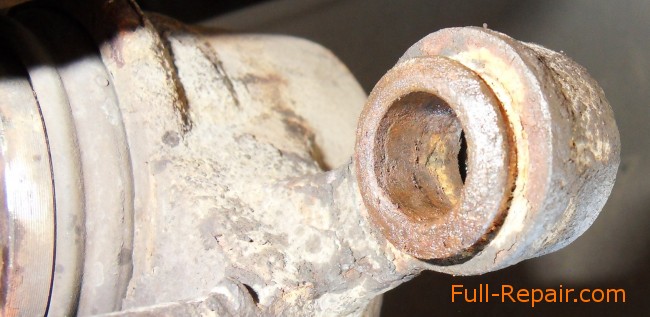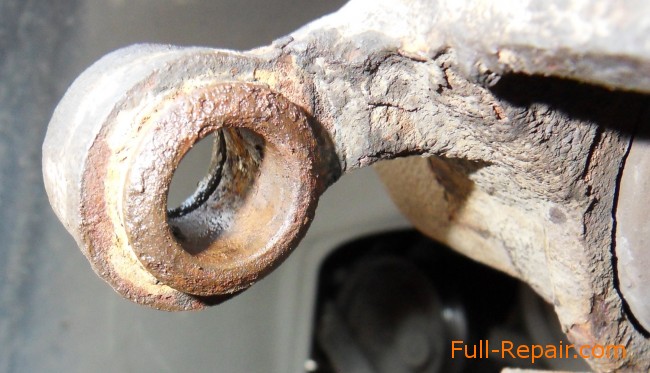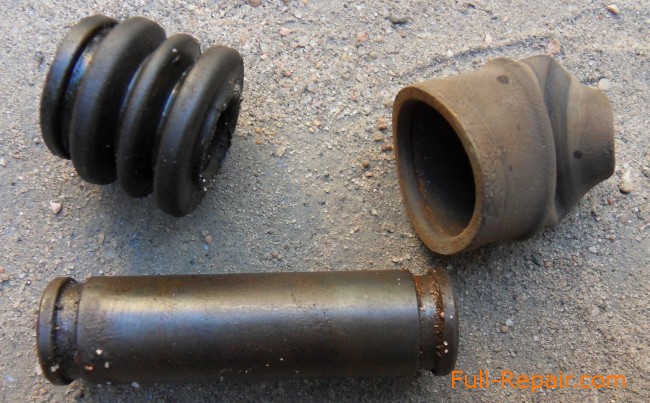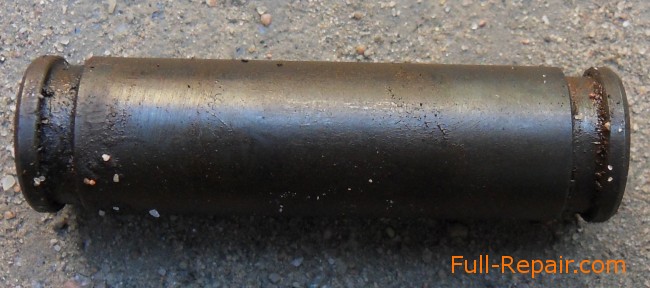 Sand the surface rust with sandpaper. Wipe the solvent.


Example: put a clean collar on her trimmed place.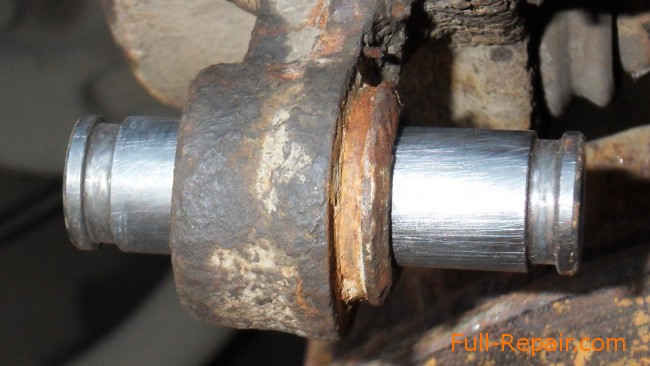 Bush should be free to enter, even better that she could hang out a little bit out of place.
Now it is good grease, install a dust protection that is inserted into, and then plug the second case.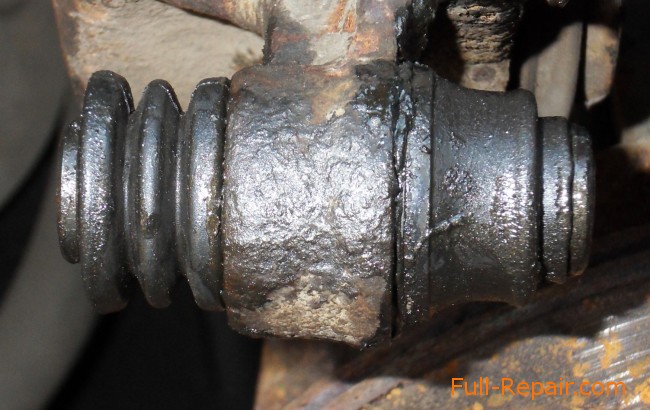 Bush easily moved into place on both sides.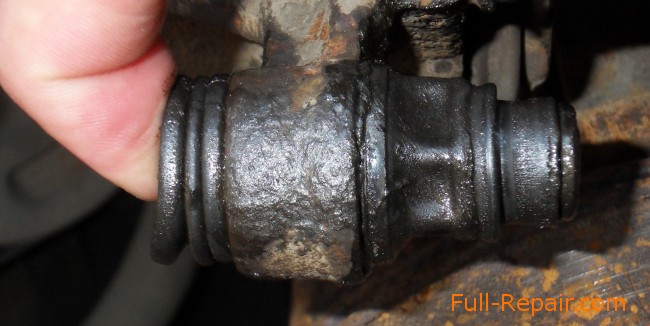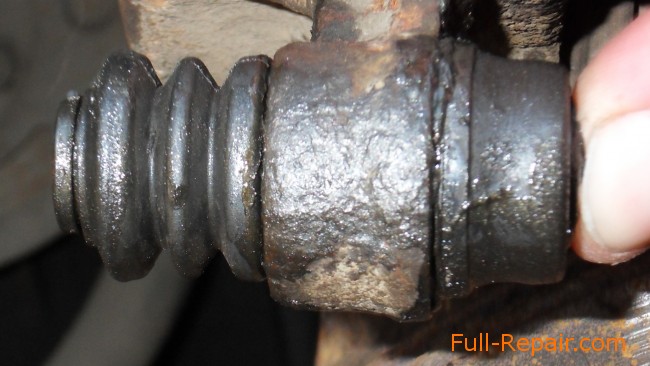 We gather support, we twist, we check that it is free to move apart.
proceed to install Shoe
I took not the original pads Bosch, on their back had extra pins. Their meaning is not understood, just flatten them with a hammer so as not to hinder. But it would be better to cut them.
It is worth noting that earlier these pins have never met.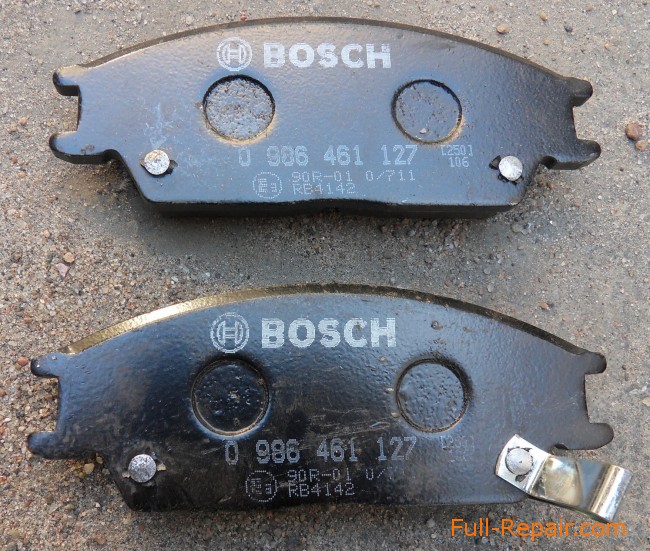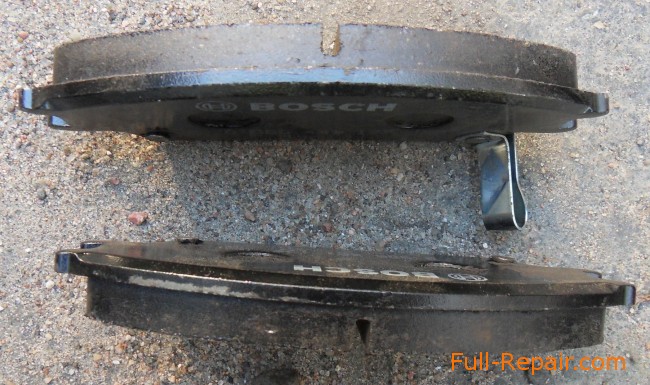 Install the pads, they are installed in the guide bracket.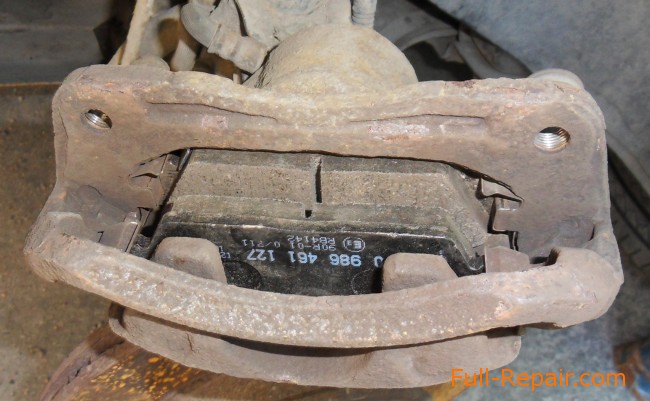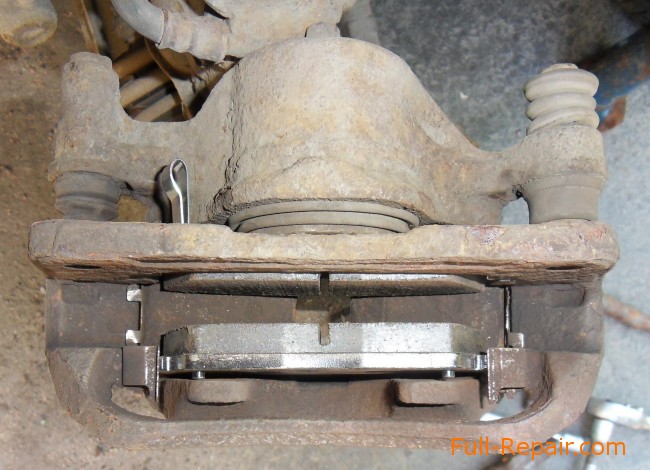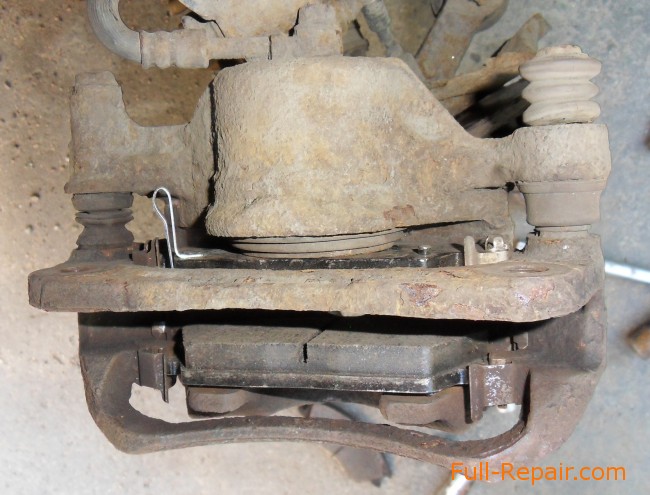 In these photos, pads fitted with pins still intact. After the first installation, it became clear that they are unnecessary.
Dress caliper in place, fasten it, install the wheel, ready.
Before the trip, do not forget to click several times on the brake until it ceases to fall. It is necessary that the brake pistons come to the blocks.