I'm sorry for not perfect english. In time I'll do a good quality translate. If you could not get anything please feel free to contact me in comments. I will answer you as soon as possible.
Let us change the front disc brake pads on the car Hyundai Getz.
To begin with take off the wheel, I hope this problem will not arise. Now we have access to the brake mechanism.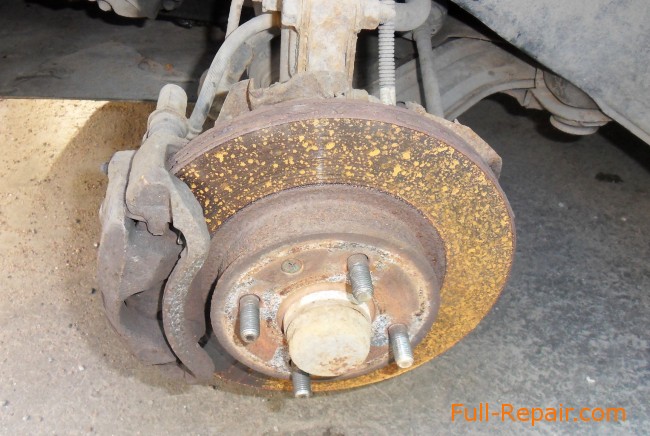 Since the new pads are much thicker erased space they will not be enough if you do not push the brake piston inside.
He does not move very easily, even hard. Therefore, to remove the caliper it will be more convenient to shoot, leaning into something caliper or brake disc. And it was easier to shoot, you can open the lid of the brake fluid. Yes, and it will be easier to remove from the brake caliper disc if pads are not pressed.
To get the pads untwist support, he holds two screws on the inside.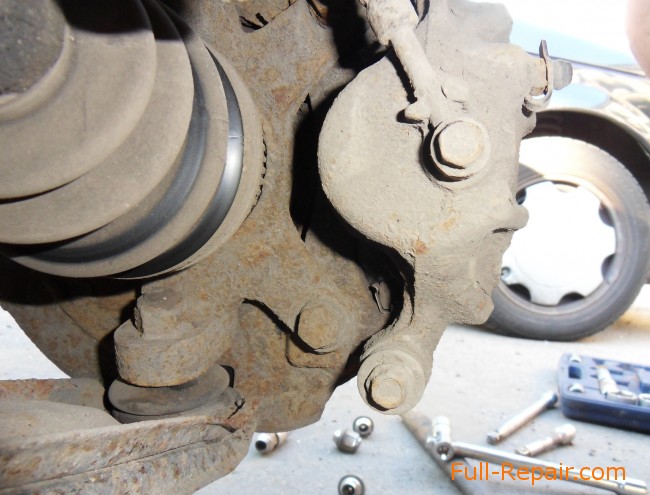 And the same screw top.
Remove the caliper.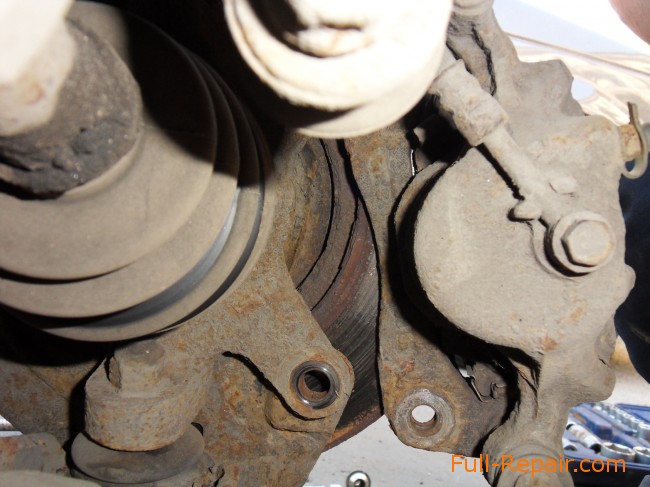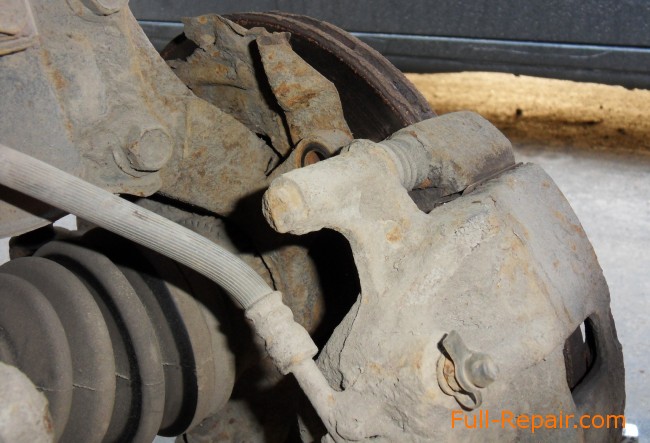 Pads in it are held two special brackets. Move the pads towards each other, freeing them from the shackles and take out.