I'm sorry for not perfect english. In time I'll do a good quality translate. If you could not get anything please feel free to contact me in comments. I will answer you as soon as possible.
Any fuel system may eventually become contaminated. In this paper, we consider the diesel injector cleaning Common Rail Denso. In a previous article about diesel engines considered cleaning nozzles Common Rail Bosch for example, CDRI engine and a general description of the operating principle of hydro-electric injectors Common Rail. As a sample for cleaning Denso injector I have 1465A041 from Mitsubishi L200 DID 2.5 with engine 4D56. Its equivalent from Denso: 095000-5600. Just have pictures of the innards almost the same nozzle Denso 095000- 5130 from the Nissan X-Trail.
Product Overview of the nozzle in the form of pictures: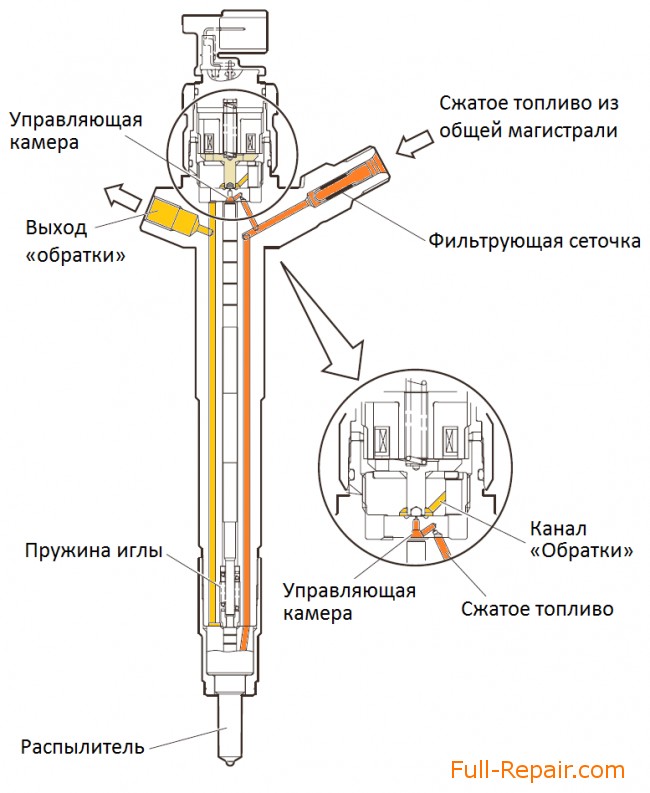 I do not know about the rest of DENSO, but this nozzle has a correction on the number of code injection , which consists of 30 digits. It is applied on top of the connector. Therefore, removing the nozzle, mark a seat and herself, then to her and to the same place.
proceed to disassemble the nozzle
First, remove the copper sealing ring, which got me together with the nozzle, with this problem does not happen. Remove screws securing the return fuel line to not interfere.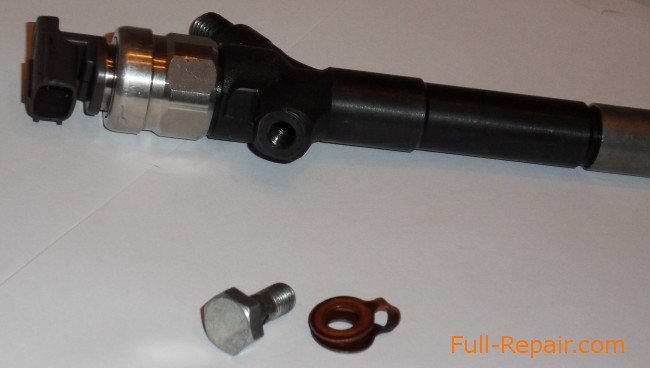 Take the key on the top 27 for the nuts and, if so, the key is 29, that will do to keep the nozzle body. I have the key to the 29 is not found, so the nozzle held a wrench, screw-off when the nut. But the best way to find a vise, where you can hold down the nozzle. The key need only move the nut, then it can easily be unscrewed by hand.