If you face problems with tires such as a sidewall cut or «rupture» or any other defect, you don't have to rush saving money for a new set of tires, as it may appear that your current tires can still be repaired. One of the services offered by many car service centers these days is tire repair. If you noticed an unusual tread wear or some visible damage, it's worth going to a service center for the tire diagnostics right away. This will help to make the necessary repair at an early stage of the problem.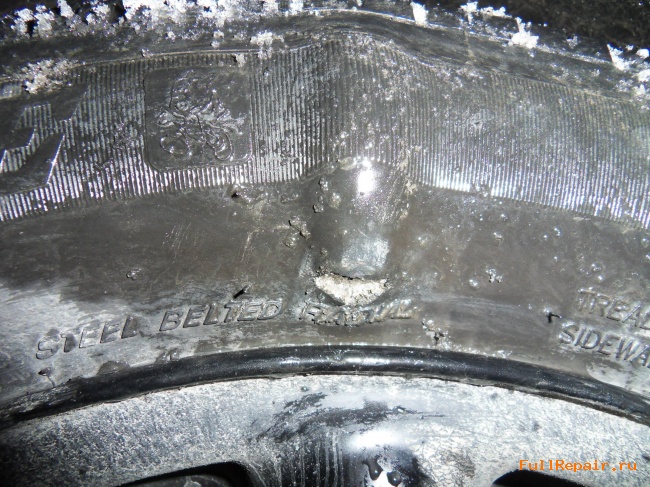 Any tire can be fixed
Initially a professional service guy does the diagnostics of tires, after which he can make a confident conclusion regarding the repair required and the further use of your tires. Today there are many companies offering tire repair services. In the majority of cases, there is a chance to fix a damaged tire to its full function level. So if there is a chance like that, you may save a significant amount of money by doing a repair instead of buying new tires.
It's worth mentioning that many tire fitting shops are usually open 24 hours, so you can always get there to do initial diagnostics followed by the repair required.
Professional tire repair requires an experienced service specialist, special equipment and contemporary materials. This all makes it possible to determine whether tires are functional. The method of either hot or cold vulcanization is used for tire repair, depending on the type of damage. After repair the wheel balancing has to be done. That also has to be carried out on professional equipment.
Many specialists provide warranty on their service that ensures the quality of work. It is also possible to see some examples of repaired tires beforehand.
Types of tires and their features
Before we consider the particular methods of tire repair, it is necessary to look into different types of tires, their features, advantages and disadvantages. The fact is that tubeless tires have become widespread everywhere lately. Many car owners keep using them and thus, tubeless tires are becoming more popular every year. First of all, production of tubeless tires is more cost-effective, as fewer raw materials are used. There are many specialists who think that tubeless tires provide better safety in operation. However, in spite of these advantages, tubeless tires also have some drawbacks. That refers to an issue of hermetic encapsulation (air tightness) which may suffer from impacts caused by off-road driving at high speed, whereupon it is known that tubeless tires are afraid of heavy impacts. Another disadvantage is the complexity of fitting. Special instruments to be used by an experienced specialist are required to mount a tubeless tire. You should think carefully and weigh it up before buying the tubeless ones.
Tube tires were first to appear. They consist of a tire casing which contacts the road surface and an inner tube pumped with high-pressure air. Anyone who has ever picked and mounted tires on a car is familiar with this type of tires. Usually the tires of this type have a very long lifetime. They can be fixed and perform further on, in case of a wheel damage. Among the disadvantages is the necessity for dismounting a wheel to get access to inner tube even for a minor repair. After reviewing the different types of tires and their benefits, it is time now to discuss the methods of repair. There is no doubt that repair can be handled quickly and easily by a specialist who has invaluable experience, relevant skills and who can use the required instruments the right way. There is a lot of information today on how to do a tire repair correctly yourself. To save your time for searching it, below is a number of recommendations which may help you to repair tires on your own using different methods, depending on the situations with damage.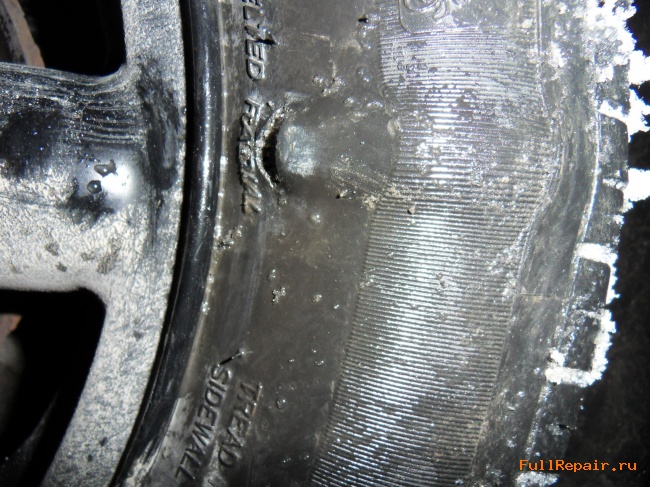 Main types of tire damage and the repair methods
First of all, let us define the most common kinds of tire damage and the ways to fix them. The most typical ones are: punctures, cuts and deformation of the carcass. It is very important to locate the problem in time. This would help to plan the next steps. In case you don't notice the damage, it may bring you a lot of trouble on road leading up to a car accident. Let's now look into more detail how the problems relating to tire repair can be solved.