I'll show you an example notebook Acer. So the problem is: the keyboard of 10 keys in different places have stopped working.

Figuring out the reasons for failure

With the computer to remember or write down all the non-working keys, turn off the computer and remove the battery. Next, unscrew the screws from the battery compartment that hold the top panel, remove the panel itself: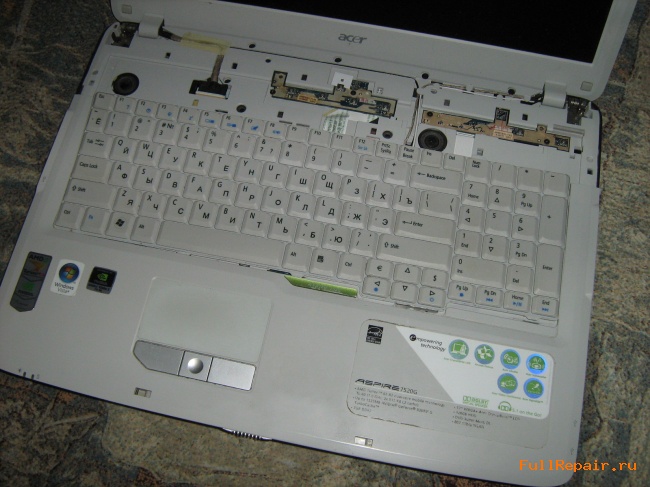 Then take out the keyboard, disable it (it's connected to one loop).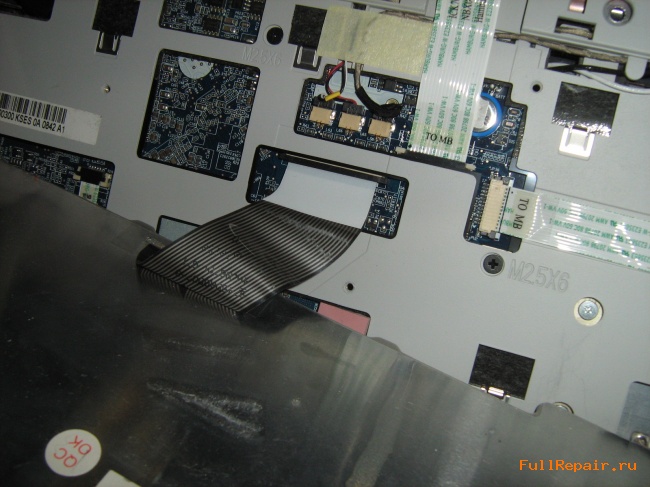 And as for troubleshooting, as I tried to avoid it, I had to take off all over a hundred keys. Now we have access to the keys of the membrane and are visible provodnichki keyboard (no images, as shot after repair, re-dig did not want to).
technology troubleshooting
Choose one of the non-working keys and follow the provodnichkami from it. For convenience, I drew a marker on the desired conductive path. So I came to the following non-working key, and then found out that all disabled keys are sitting on the same track, followed before any contact is this path, then built a verification tool - two needles connected by a wire. This stuck a needle assembly (not through, if only to guide the needle touched) in vyslezhennuyu track near the terminal and in any place. Checked the keyboard - all keys work. Now carefully inspect the damaged track and looking for a place where she could dislocate. After careful inspection, it was revealed one such place is not to say that it looked awful, just was not ideal. Stuck his connector of needles on either side of a suspicious place and made sure that it is there and lost contact.
Repair conductive track keyboard
Conductor in the film is not a metal plate, I do not know from what, but to solder it just will not work. Therefore, this method has been tried: I take a thin copper wire, put it on a conductor in an open and a soldering iron heating gently press down on it. Thus copper connector swim in plenochku in the cliff. Keyboard test proved that this method is simple and effective.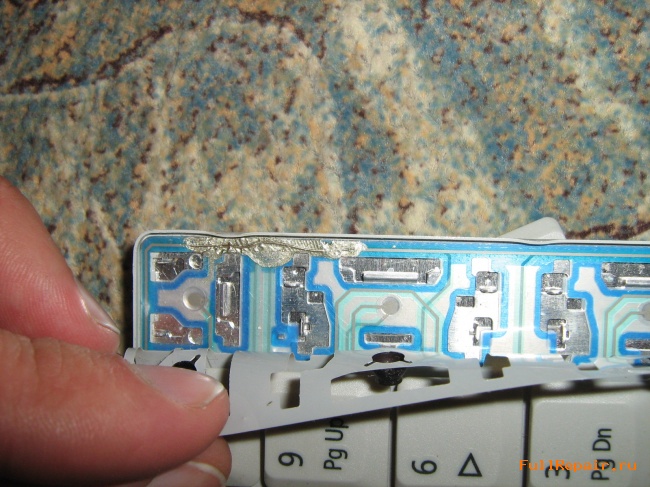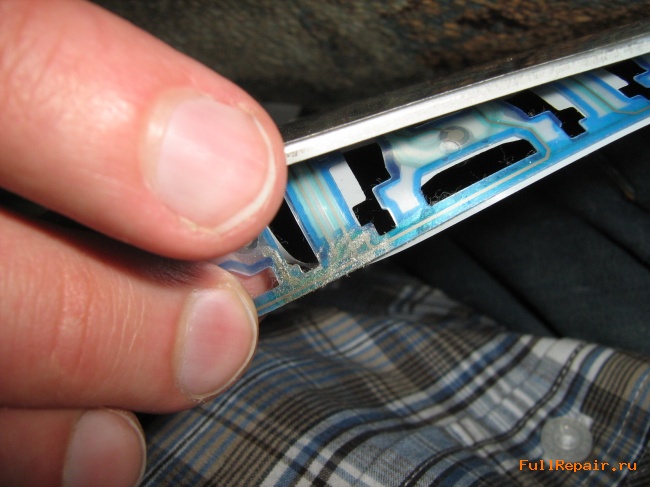 Corrected track is varnished, dry them, collect the keyboard to the computer and install all the keyboard restored.