I'm sorry for not perfect english. In time I'll do a good quality translate. If you could not get anything please feel free to contact me in comments. I will answer you as soon as possible.
Hit me in the repair of already disassembled phone Samsung Galaxy S3 mini. About what it looked like: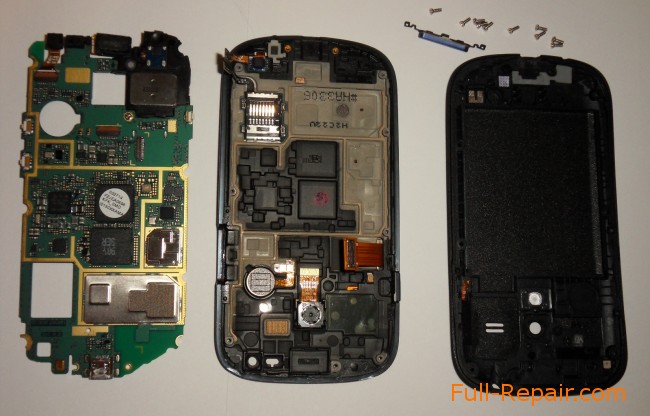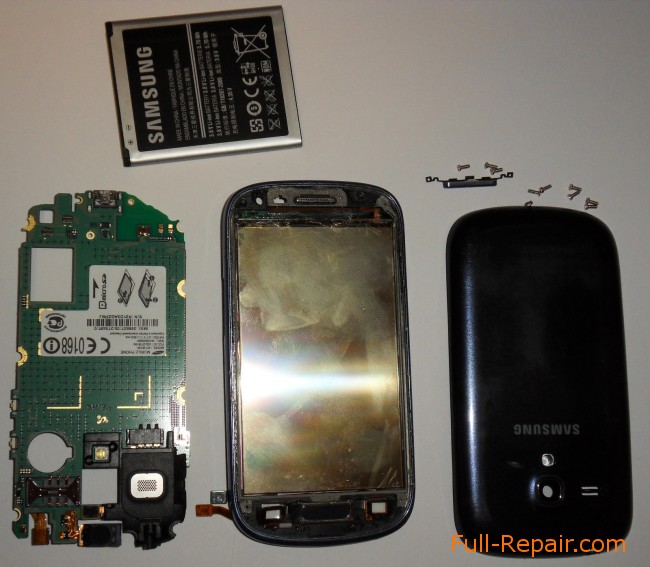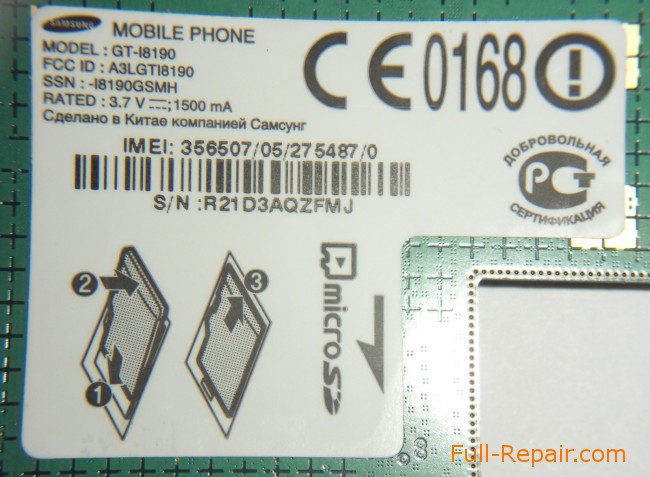 All because the upper glass broke and he decided to change. But only to tear the top glass without damaging the LCD screen is not very easy, and if more and leave the whole sensor (it is made in the form of the finest bits of glass between the screen and the protective glass), it has practically impossible task for a man with no skills and special tools. In general, on aliexpress was booked screen assembly. At the time of this writing, the link works, but the products change frequently and find a similar product is available upon request like «Samsung Galaxy S3 mini screen».
Two screens in the collection, old and new: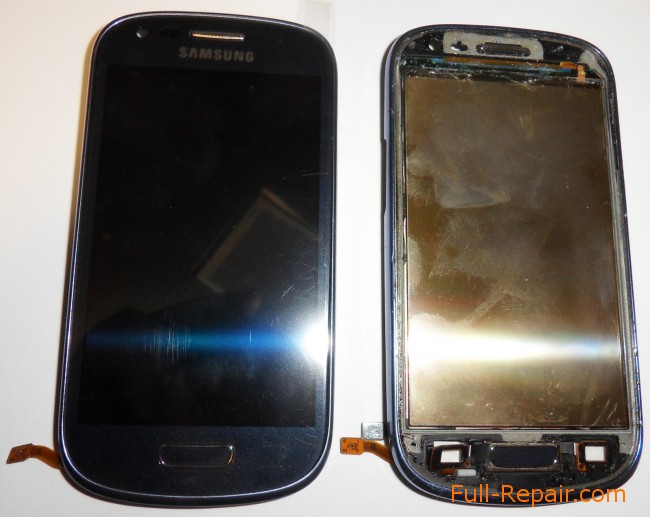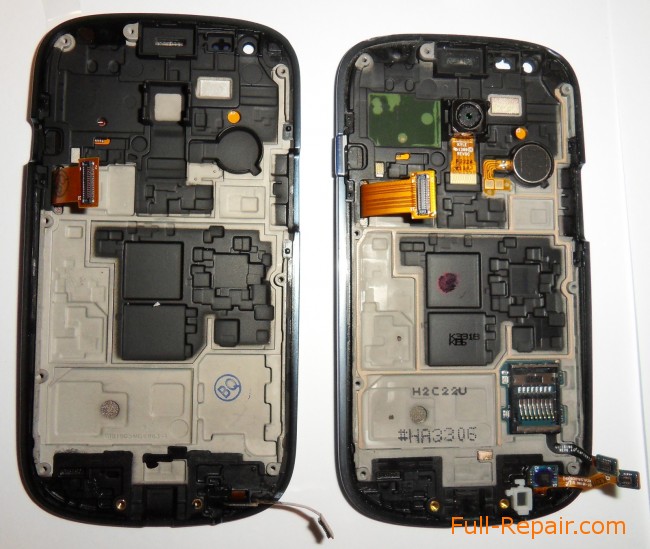 Remove all the parts from the old part of the body.