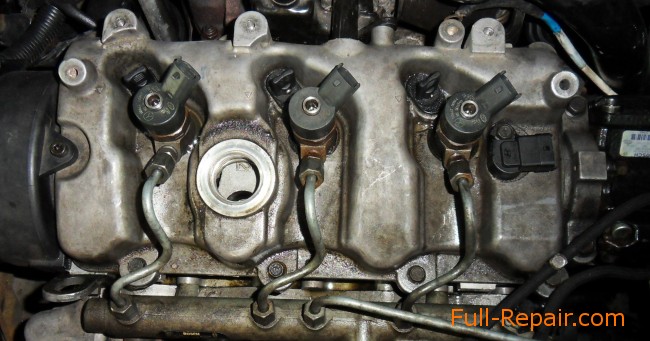 For convenience, you can unscrew and remove the pigtail wires with connectors injectors and camshaft sensor connector, but it is not necessary (in the photo wires removed). Holders of wires bolted to the valve cover bolts on three short 10mm. Another similar right bolt is screwed to the valve cover, too, the motor temperature sensor.
Remove the cap covering the attachment nozzles, they are behind the injectors and to the left. You need to take a pen cap, pull up and turn 90 °. After that, the plug can be pulled out.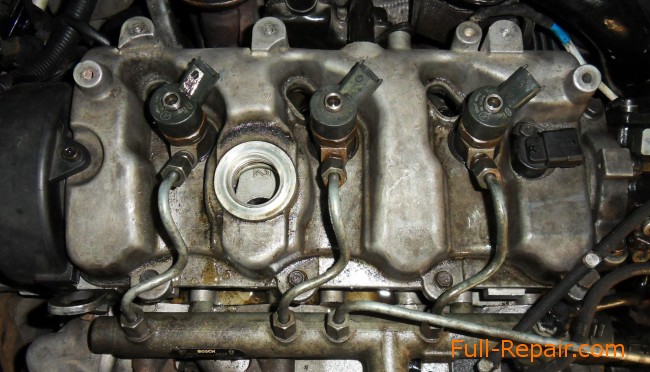 14mm wrench to unscrew the nuts holding the metal tube delivering fuel and remove them. After that, the tube should be removed in a clean environment, for example, wrapped in a plastic bag, and holes in the fuel line on the injectors and something to cover up that there are not exposed to dust.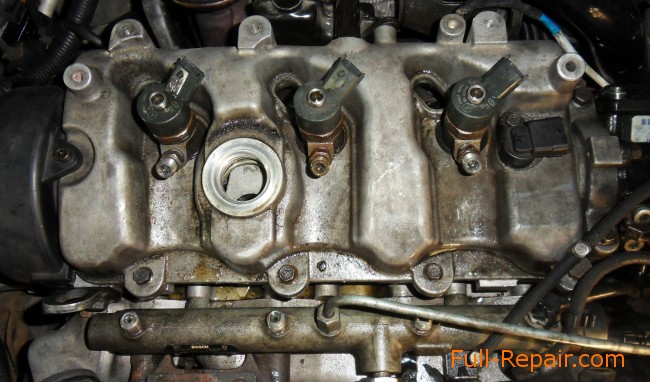 hardest. Loosening bolts nozzles
To remove the need to loosen the bolts nozzles. They fit a six-pointed star marked "40". The bolts are tightened very much, here to be very careful and attentive , as it is necessary to make an appropriate effort, while not distorting a star, or otherwise you can damage the bolt or break the key. I used a ratchet with extension and rests against her body, he was just in the right place.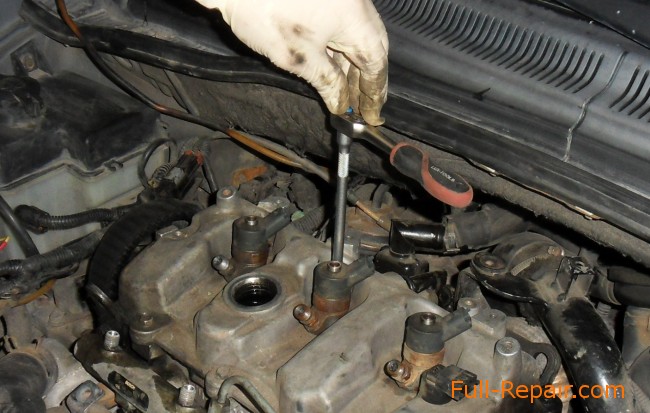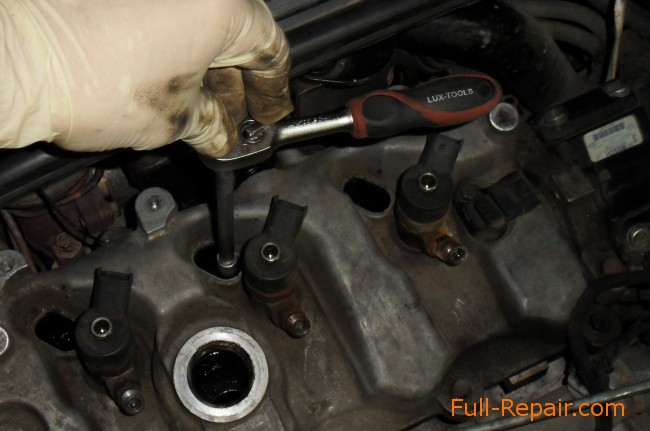 When all three bolts loosened, you can push the nozzle holder (in the second photo), without removing the bolt, but lifting it up as long as it does not interfere with stops moving retainer (it's easier not to overturn it). After moving the bolt can be dropped in the hole (circled in blue in the photo), so the lock will not stop moving the nozzle itself will be fixed. To facilitate the understanding of this process, bring a couple of images that go beyond the scope of this article:
Photo 1: