I'm sorry for not perfect english. In time I'll do a good quality translate. If you could not get anything please feel free to contact me in comments. I will answer you as soon as possible.
Engine Common Rail Injectors sometimes need to be cleaned, repaired or replaced. To do this, they need to be removed from the engine. As I did this I'll discuss in this article.
Before you begin. It is important.
Some injectors have the correction codes on the amount of fuel injected. Therefore, before removing it is desirable to find out whether they have your injectors. If you have, or are unable to obtain such information, it is best to remember what was where the nozzle, the worse will not, and if there are no codes, the place settings are not critical, as in my case.
If you look under the hood, we are likely to see a plastic dust heat shield.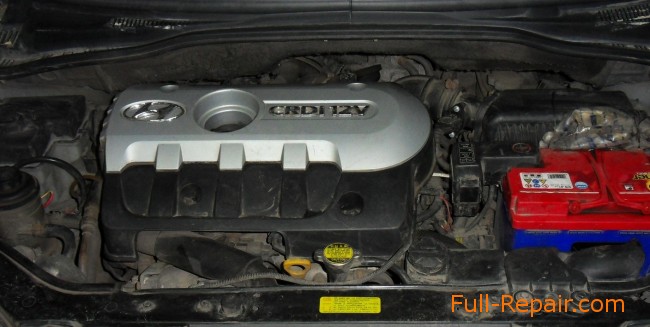 It rests on the four bolts. They unscrew, remove the cover. Now we see the engine itself.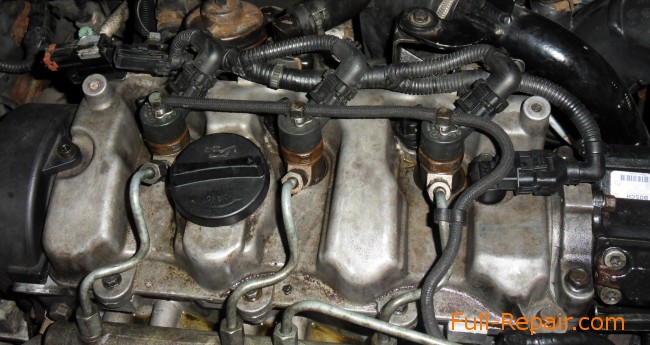 First, open the box and fuse under the hood and pull out the fuel pump relay. This is to ensure that diesel fuel is not flooded the engine and the floor if you suddenly need to turn on the ignition.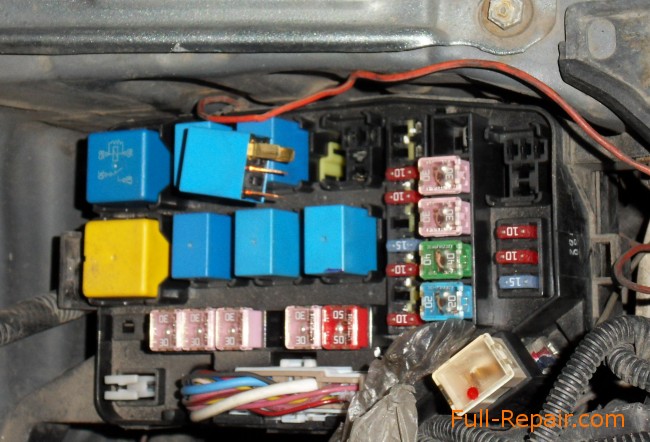 Then disconnect the electrical connectors nozzles.
Pull out the locking brackets, that are fixed reverse connection hose.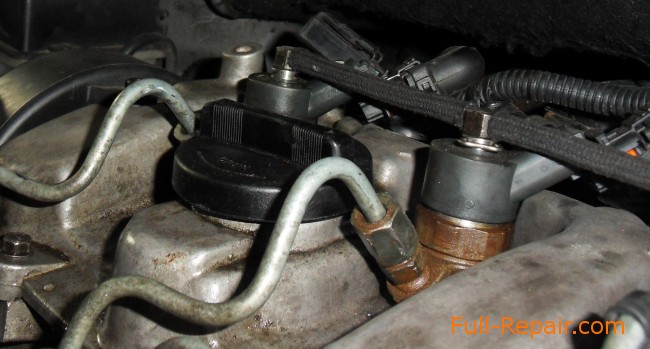 Use a screwdriver or something flat Disconnect the injector return hose and remove it.