I'm sorry for not perfect english. In time I'll do a good quality translate. If you could not get anything please feel free to contact me in comments. I will answer you as soon as possible.
Perhaps the most common failure chargers-bend the wire. Here is an example of this will work: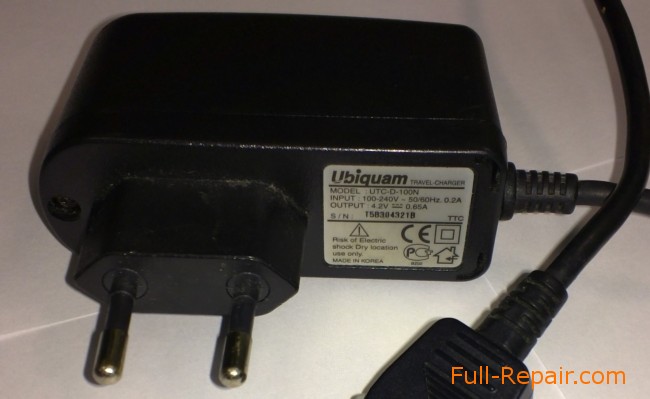 There are two of the most troubled places: near the main unit and to the socket.
If the wire is bent and no way to definitively determine the location of inflection, then try to examine it carefully. If that fails, then we assume that the problem is in the bend near the base (but do not forget that the wire may be intact, and the electronics inside could burn).
Open the body "charging". It may be either collapsible and molded. With a collapsible: Unscrew the screws and open the case. With a cast a little more complicated: you need a chipped or incise the joint adhesions parts of the body (more dissection cast case described in the article on repair speaker).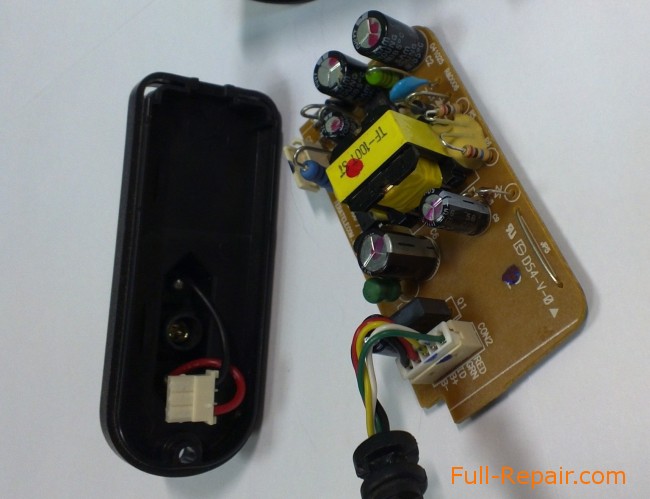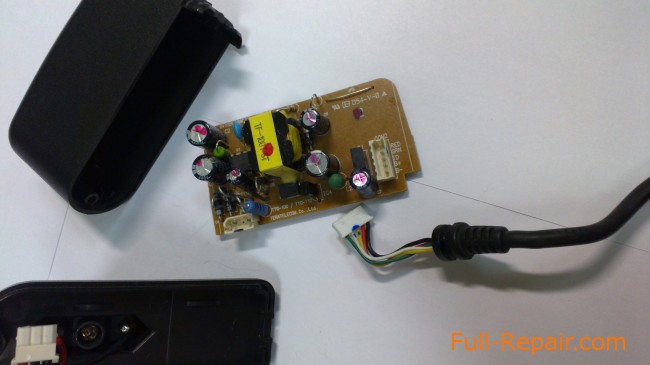 Let's try to bend the wire in suspicious places. If there is a place in which the wire is much easier to bend, then this place is open or soon to open there appears.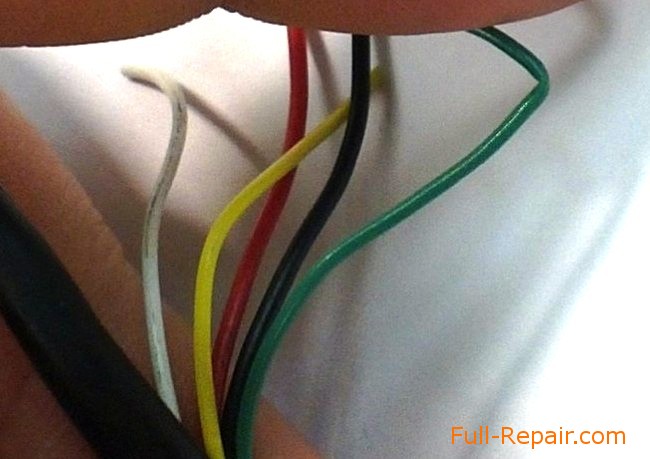 Get rid of the bending of the wire. 3-4 inch cut off the exit-site wire from the housing, cleaning and ring out tester. Thus find out whether we have made an assumption about the location of the cliff, and if the break was obvious that we learn whether there is still a cliff.
If the assumption is erroneous, it is similarly open look to the socket, that is, we cut off a little to the socket and wire ring out again.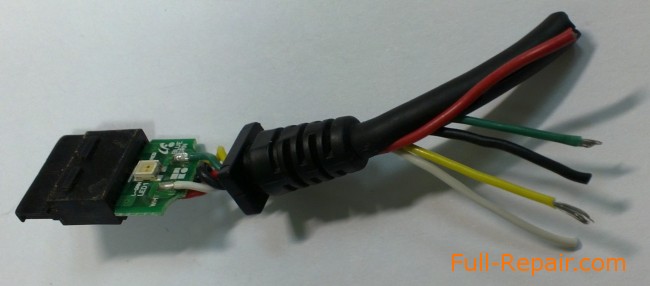 Once the wire is not prozvanivatsya? We cut it in half and choose a defective piece, and so on, until we find a serviceable part.
If you had more time to shred the wire, it is better to replace, as the chances of new breaks in an old beat-up wire, and it will be much shorter.
When rid of all the breaks in the wire, you can start soldering.
If the wires are many, the one very short unsolder and solder long, so as not to get confused.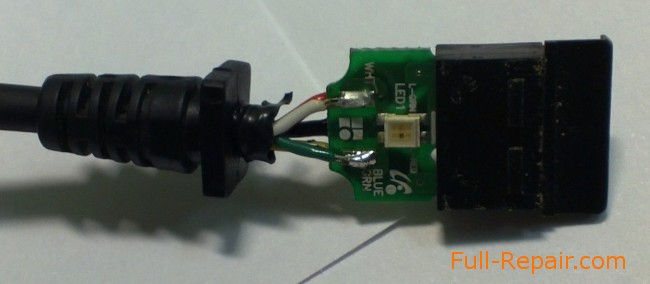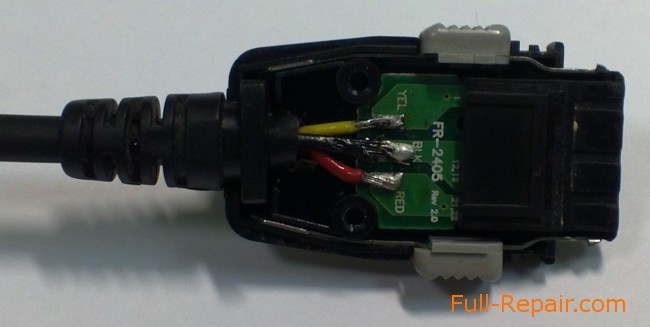 Now solder the wires near the base.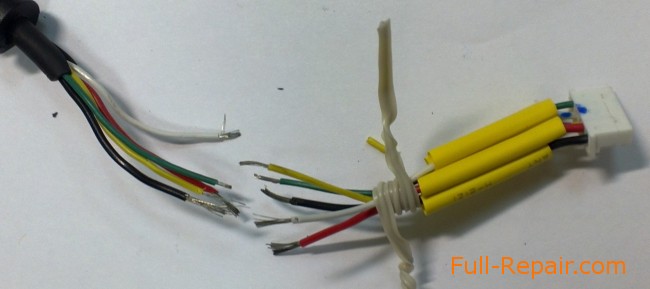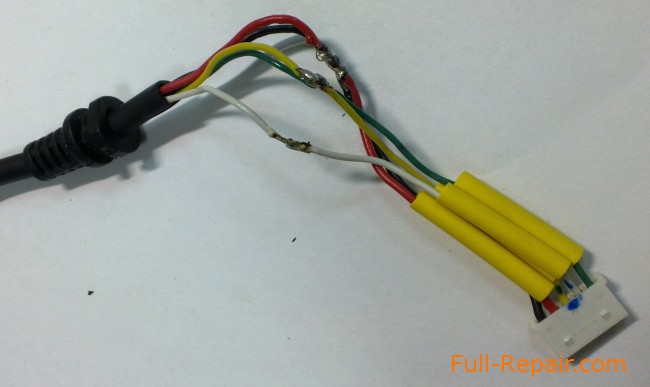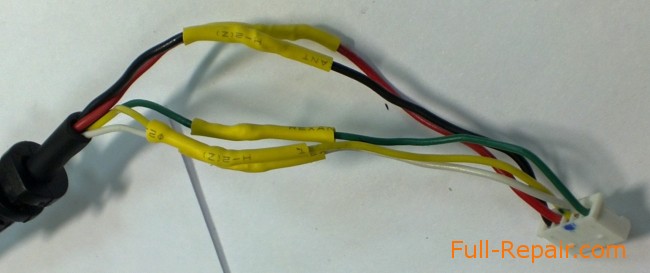 Place the card in its case.

It only remains to close the case. Yes, in this case, it is very simple, as in the case of cast case it needs to be put on the glue, although you can just rewind the tape. Then someone that's like.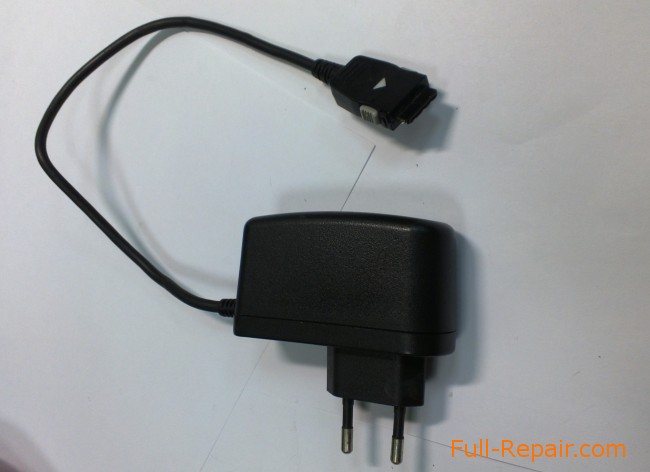 In this case, it turned a bit short ...
Sample some too "complicated"-too many wires. Chargers are usually used only two wires.