I'm sorry for not perfect english. In time I'll do a good quality translate. If you could not get anything please feel free to contact me in comments. I will answer you as soon as possible.
Consider a way to restore the health and integrity of the screen by replacing the broken glass, which are part of the screen (like the touch and LCD).
The very "patient":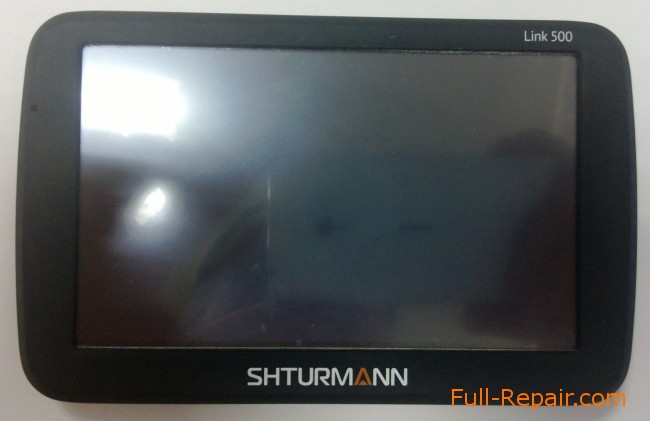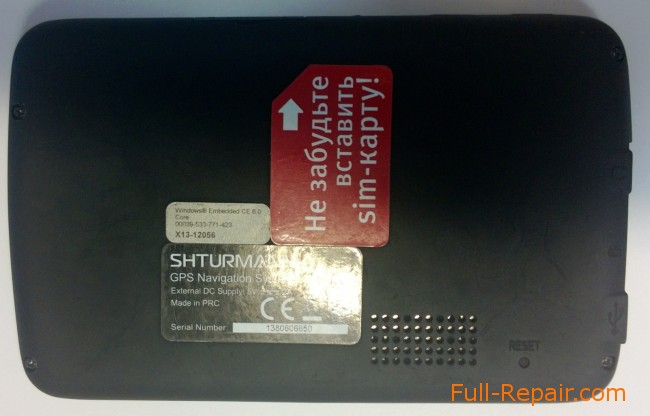 The process of replacing the screen Shturmann Link 500 is very similar to replace the navigator screen Texet.
First define so that we will be changing and where we take the new parts, that is only broken touch screen or cracked as a touch and LCD screens. Details are available on various websites ... For example, LCD screen with touch HSD050IDW1-A20 or separately touch screen for HSD050IDW1-A20.
This screen is very likely to come even to these models:
EasyGo 500Bi
Explay PN-955
Explay PN-960
Lexand Si-515 Pro HD
Lexand SG-615 ProHD
Texet TN-511HD
Texet TN-521HD
Texet TN-550A
Texet TN-610HD
Texet TN-611HD
Texet TM-650
SHTURMANN Play 500BT
Consequently, the replacement process will be similar.
proceed to disassemble
Unscrew the four screws that hold the body and reveal it, now hold only two parts in a line screen, so turn it off.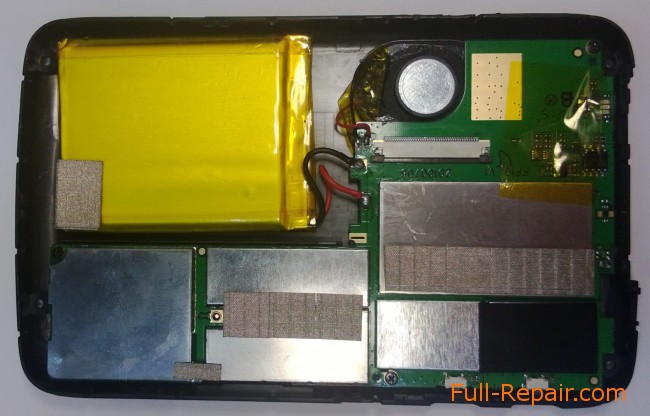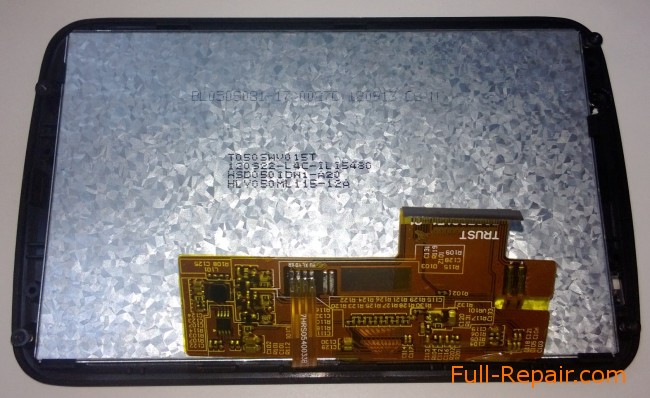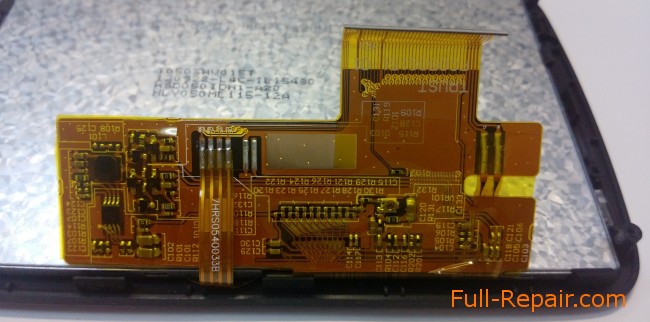 We take out the screen, it keeps on mounting.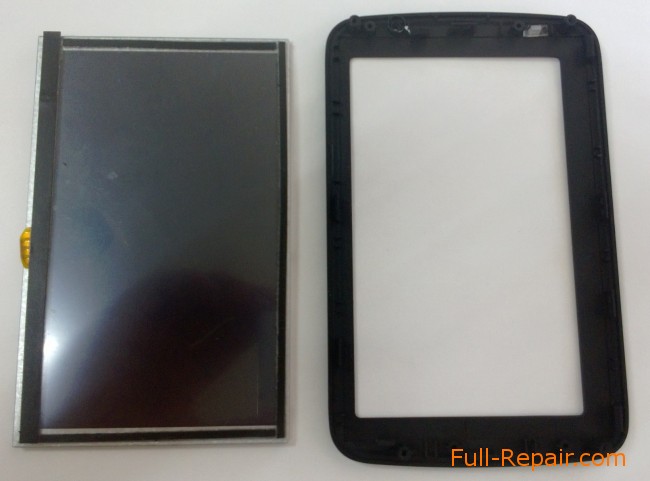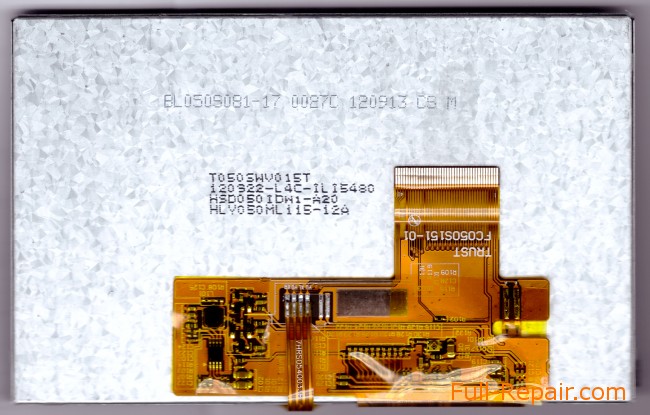 (The picture above is obtained from the scanner.)
proceed to replacing the screen
If we change the entire module, then install a new one. Everything.
If only the touch screen, then a little harder-you have to peel off the old screen and unsolder it from the plume.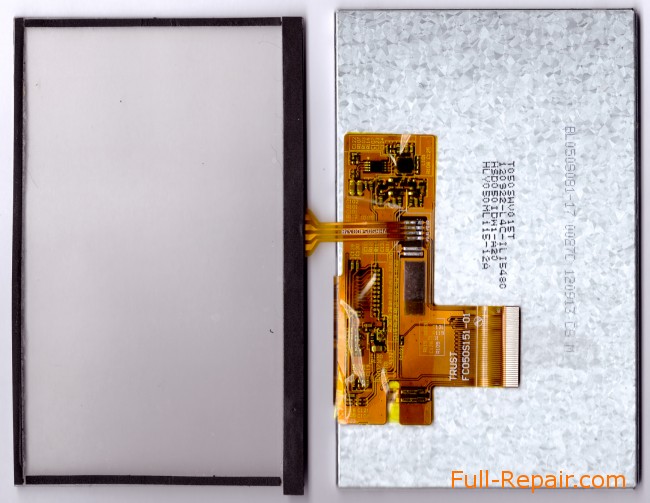 This screen is not broken, do not look for cracks. Showing an example of a screen, and could not take pictures of broken, but the technology does not change!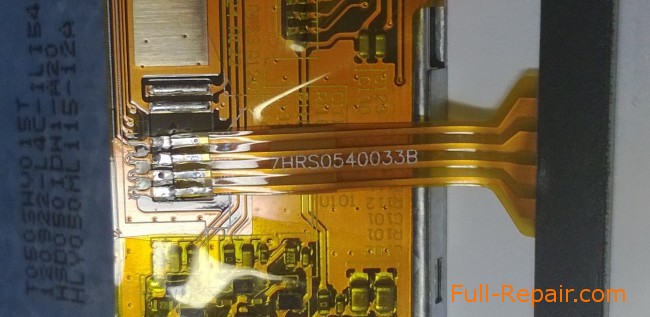 After that, attach a new, carefully to tin contacts and no less carefully soldered to the loop.
Can be assembled in reverse order.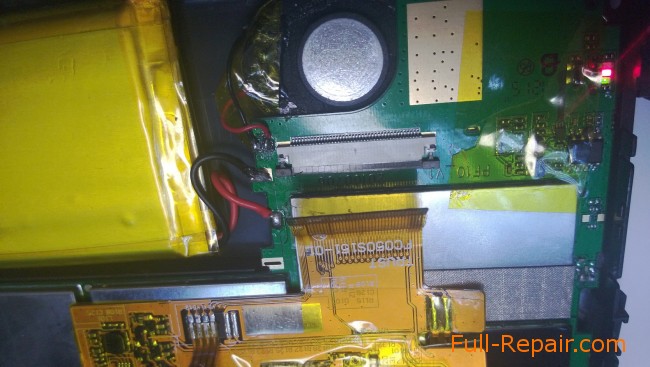 Connect the screen when not in a hurry to collect-check that all is working properly.
If it turns out that the bad connection, then glue a layer of adhesive tape on the back side of the loop in contact. Perhaps one layer will be insufficient, then one can add another.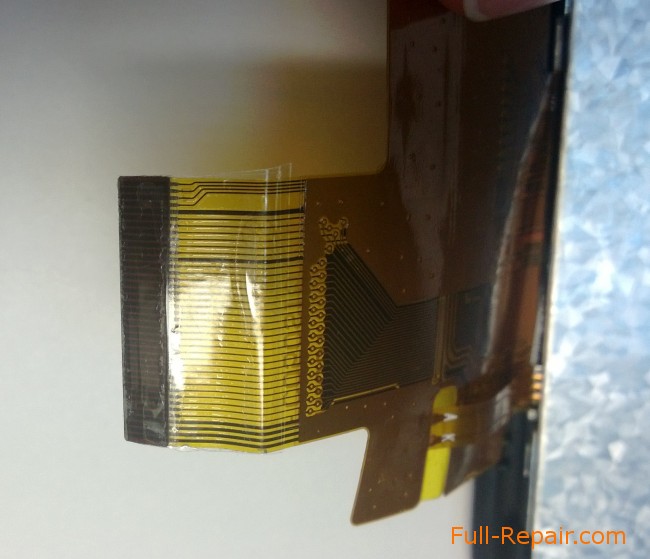 Do not overdo it-do not break the plug if the layers will be more than two.
When will achieve the desired result, secure the tape loop.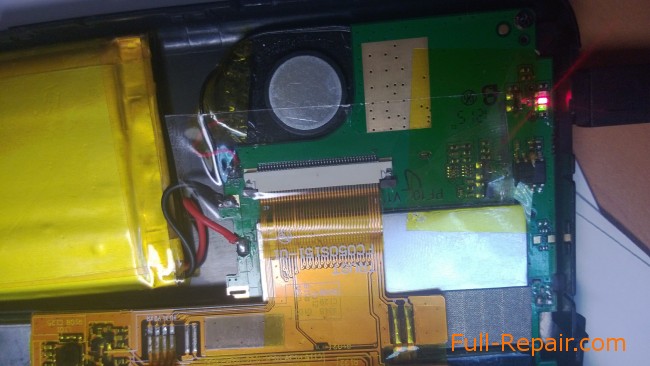 You can collect the body and fasten. Turn on and check.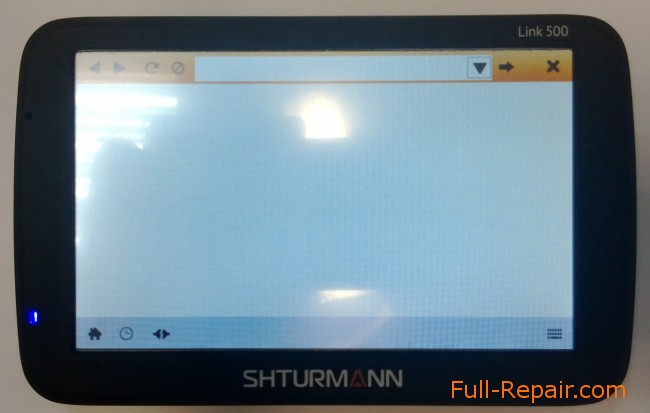 The screen is easily replaced.