Thus we twisted off solenoid. The spring and the ring which were inside in solenoid showed in picture below.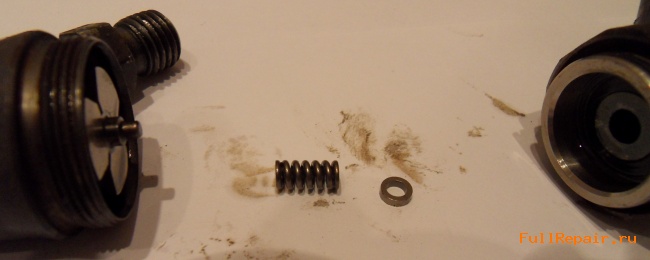 Under the solenoid you can see upper part of back-valve's mechanism:

I proceed to dismantle. Let's twist off fuel pick-up fitting. It's tightened a lot. Once again I hold injector with the wrench (12) and twist off fitting with the respective wrench. It is possible to blow its with carburetor cleaner. After this we put aside this one.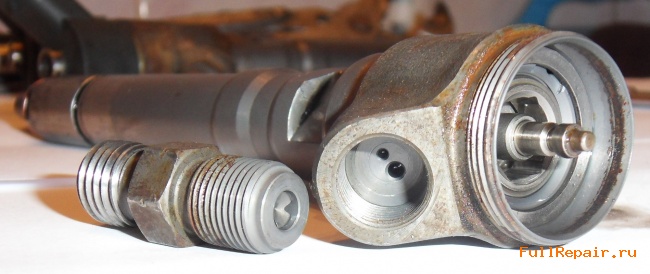 Further I remove three-lobe metal detail – this one is supported from the bottom with the spring and detail is located on the small braking clamp (you can see in the centre around the pivot. The designation of three-lobe metal detail is not clear to my regret.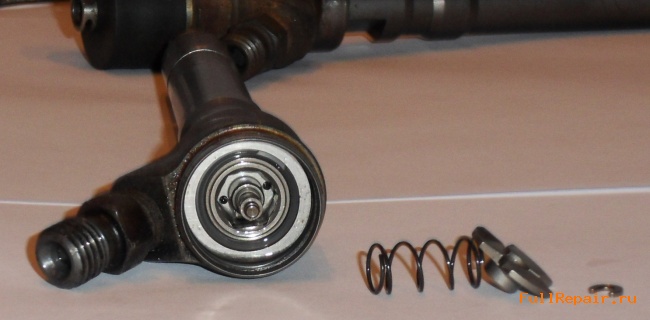 Now it is possible to access hiding earlier details. The screw can be seen with the external thread and internal hexagon. In order to twist off screw I did special appliance from coupling element (10) preliminary thread had been swirled on the 2/3 of coupling element's length.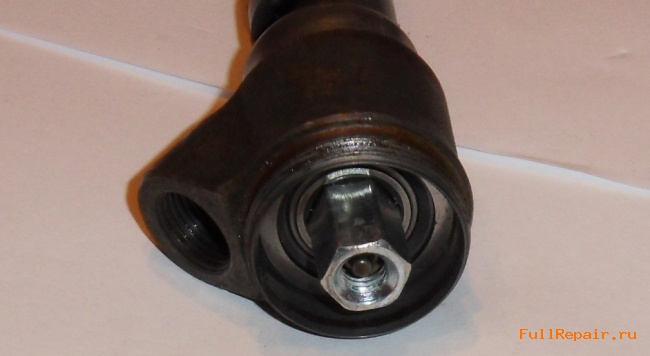 With the help of this device and wrench or with the help of the key-head 10 we twist off this screw. It is hard to move its but after this it is easy to twist its with the hand.