After this you can take out the content of the valve. Be careful! There are little details in content and you have to take out its on the place where it would be impossible to lost these ones. The most little detail is ball with the diameter 0.05276" (1,34 mm) (I booked this ball separately using its code F00VC05001 and measured this ball with the caliper. That is the thing – the main closure gate of orifice output hole of the back valve. We put up together the details in secure place (I put up its in a glass cup). And it is important to keep in mind the location of the details internally. But in this case it is not hard to guess how its were located as far as you see picture in the beginning.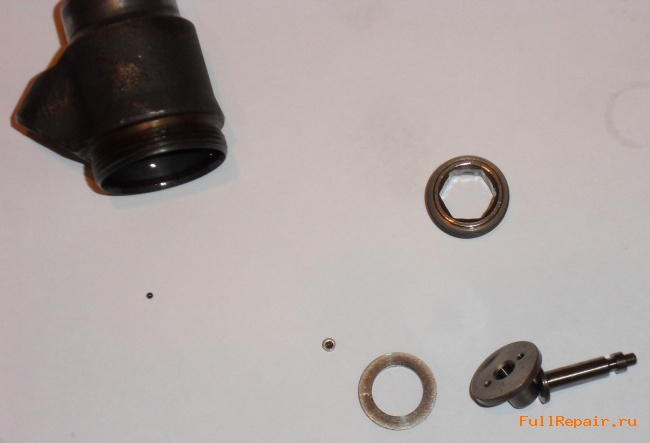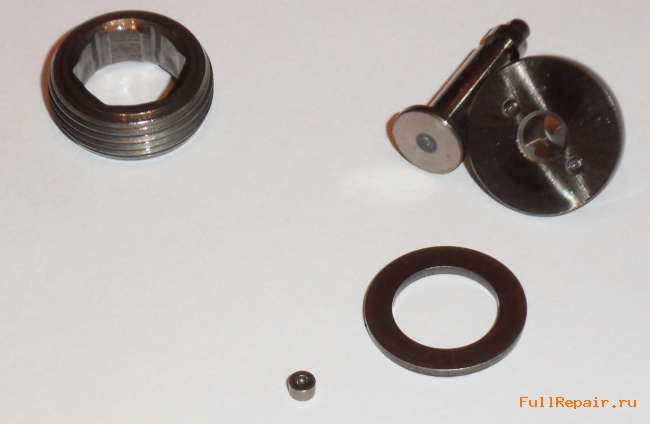 On the pictures above you can recognize some details from theoretical introduction: valve's ball and the upper saddle of the ball. Now we can see the bottom of the back valve and orifice output hole in the centre.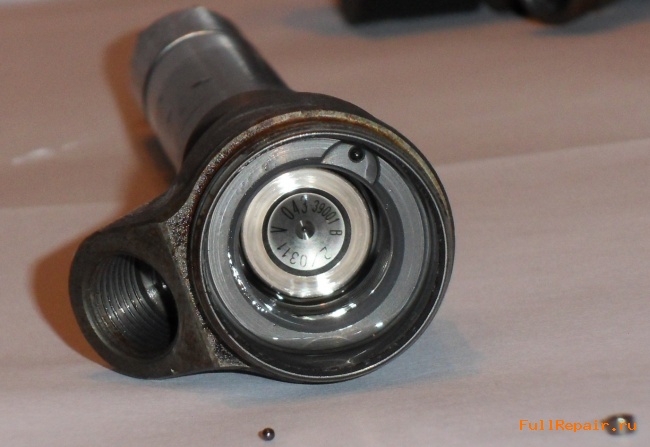 Now it is high time we twisted off the nozzle
Let's take the wrench (12) in order to hold and with the help of box-wrench (15) we twist off the mouth piece. The mouth piece was tightened very tough and after moving you have to work hard (as far as spring acts a lot on the mouth piece. Spring presses the needle of the nozzle to the saddle), but after several revolves you can twist the mouth piece with the hand.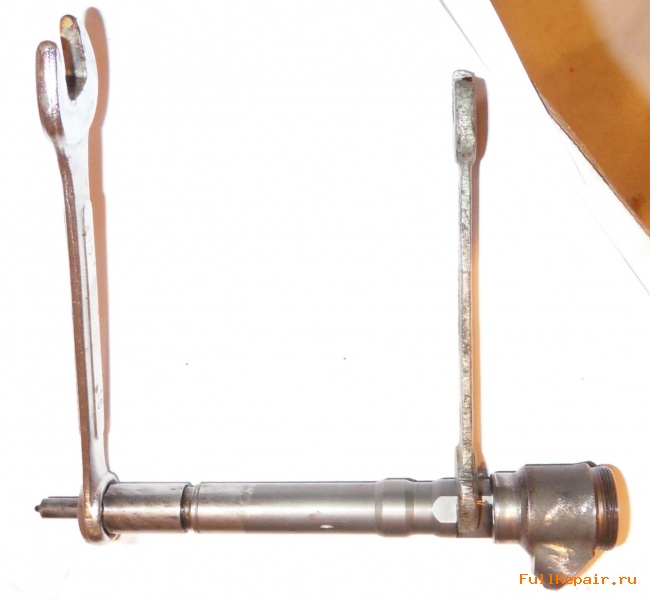 We take out the nozzle (carefully and not we are not losing the small details), needle out of nozzleand other small details. Together with this we remember the what details and where these ones were on their own places.