The last business is to press out the multiplier and the package of control chamber. Accurately we press the pivot from the bottom with something not hard but blunt-pointed in order not to harm. Using the wood stick (as example) we press out these ones out of the injector's package.

On the package of the control chamber (on the left on the picture above) approximately in the middle there are two intermediate layers and at the end of the article you can see their code. It is not difficult to change these ones — I read that these layers are disposable. But if you have not such opportunity to change these ones there would be better not to touch its as far as it is possible to harm layers and these ones will not functional.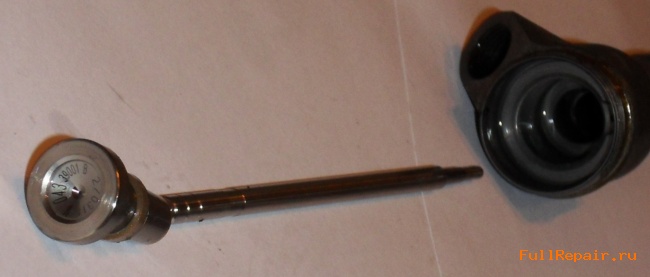 The code of multiplier is in the end of the article.
Here the details which you can recognize and mentioned in theory. But I cannot show the control chamber by sections.
Now the injector is taken to pieces and there is time to clean all its components. For this purpose I applied duster, carburetor cleaner and solvent. Nozzle was blown with the help of cleaner's balloon.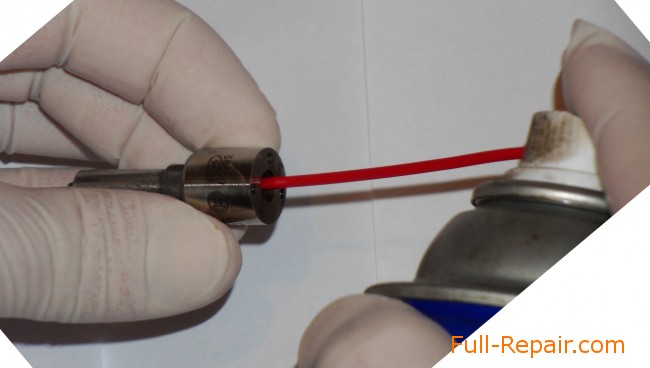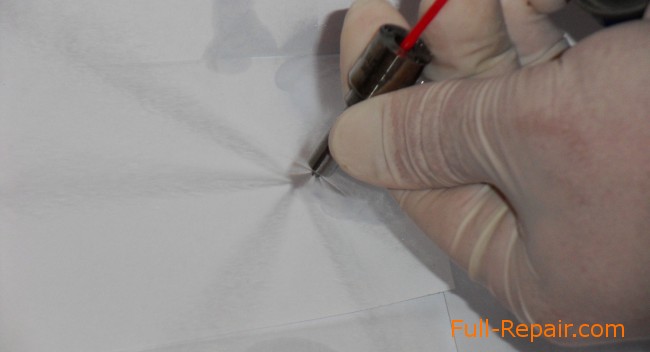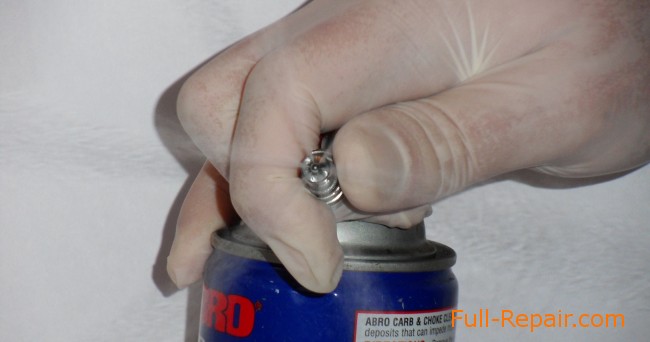 There were 6 faculas in the output to the different directions. I rubbed needle with the duster moistened with the carburetor cleaner and ideally the needle must be shined without any yellowcolours. The next important detail of injector is back valve. The ball and its housing may be dirty.